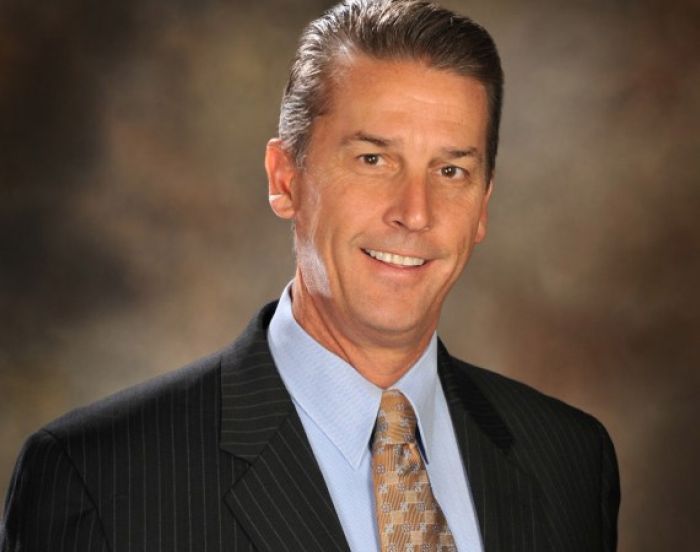 Photo Courtesy of MGM Resorts
A few years ago, at the opening of CityCenter Las Vegas,
MGM Resorts
International CEO and President Jim Murren explained his vision of a future Las Vegas becoming a cultural hub, like San Francisco, New York and Hong Kong. When we heard this, we thought this vision was, to put it nicely, extreme.
At first glance, combining aspects of experiential culture with Las Vegas's gambling, play-in-all-forms DNA seemed like a Sisyphean task. But then,
CityCenter
opened, and with it, a new urban vision that seemed scalable enough to include great contemporary art, art galleries and museums, dazzling new shows, the best designer retail stores, and some of the greatest chefs in the world, overseeing multi-star restaurants. These components of urban culture were indeed being infused in the gambling DNA of Las Vegas. Then came the great recession of 2008, and necessity became the mother of invention.
On January 11, 2011 MGM Resorts International launched a new customer loyalty program, called M life. Prior to this time, it was called the MGM Players Club. M life was tiered program allowed players multiple benefits and rewards, that included exclusive access to upgraded rooms, priority dining, entertainment, and M life Moments – exceptional experiences accrued by achieving points from greater wallet spends. 
During this time, when so much was tracked statistically, an unexpected trend emerged, seen through the use of predictive/behavioral analytics used with MGM Resorts' expanding customer database. It was this: last year, 70% of those who went to the MGM Resorts in Las Vegas did not go there to gamble. They went to see shows, to shop, to eat, to view art, and not to game. 
We spoke recently to Scott Voeller, VP of brand strategy for MGM Resorts International about how the M life expanded to the growing non-gaming population, and what this says about the identity evolution of Las Vegas.
JustLuxe: What does the introduction and popularity of the non-gaming M life program say about those who are traveling to Las Vegas?
Scott Voeller:
We can see that other interests, in addition to gaming, are being pursued now by those who come here. We introduced the non-gaming M life program recently, in February 2012, and we have seen a real spike in membership since then. We realize, in this time and place, as we move out of the recession-mode, that we can't have an
if-you-build-it-they-will-come
approach to anything anymore. M life Moments were initally used for gamers, but now we have expanded the program to include non-gamers also.
There are 15 properties (ed. note: ARIA, Bellagio, Vdara, MGM Grand, The Signature at MGM Grand, Mandalay Bay, The Hotel at Mandalay Bay, The Mirage, Monte Carlo, New York-New York, Luxor and Excalibur in Las Vegas; Beau Rivage and Gold Strike in Mississippi; and MGM Grand Detroit) within the M life program, and in all of them points can be acquired through dining, shopping, doing just about anything where money is spent within the hotels. There are five tiers in the program, and 80 M life Moments within those tiers. The Moments are of great interest to the non-gamers.
JustLuxe: What are M life Moments?
SV:
These are the visitor's memorable, curated lifestyle experiences, acquired through points and tier acquisition. These Moments are meant to expand the meaning of WOW to those who come to Las Vegas to enjoy themselves in a non-gaming way. Some examples from the 80 deal with priority access to dining and entertainment venues, but then there are other things: private dining experiences, cooking lessons with celebrity chefs, access to the Art And Wine groups at the Bellagio Museum Of Art, swimming with sharks at Shark Reef at Mandalay Bay, having backstage tour experiences at Cirque De Soleil, choosing the music for the Bellagio fountains.   
JustLuxe: Are there other advantages to non-gamers in addition to priority access and M life Moments?
SV:
By redesigning the M life website, the members can create their own specific itinerary from browsing all of the MGM Resorts International brands. Then they can share it with other family and friends. This way, we leverage the growing trend of social sharing. In addition, we added a new tier to the four we already have. This is the highest tier, called the NOIR tier.
JustLuxe: In another 10 or so years, do you see Mr. Murren's original vision of Las Vegas being a cultural hub becoming a reality?
SV:
Well, given our surprising statistic of the almost exponential growth of the non-gaming population, and the popularity of our M life program, I think in a decade there will be an equal balance of gaming and non-gaming, when it comes to the general population's motivation for coming to Las Vegas. I am
not
sure the identity of Las Vegas will be changed drastically or soon, but it will evolve. And we think the M life program will be an active prime mover in its evolution. 
Visit
Mlife.com
to learn more.