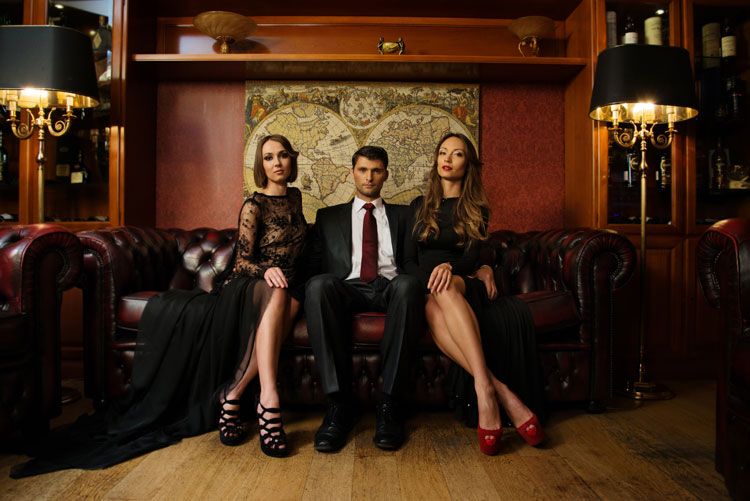 Photos Courtesy of Shutterstock
A recent research project conducted by Spear's magazine and WealthInsight has uncovered a stark gender gap among high net worth individuals: Only 10 percent of the world's multimillionaires with a net worth of $30 million or more, excluding their personal residence, are female. WealthInsight's global database of millionaires was used for this report.
Numerous nations with developed economies fall below the global average, including the United States (9.4 percent), the Netherlands (5.9 percent), and France (8.5 percent). Conversely, the developing economy of the Philippines exceeds that 10 percent benchmark by more than 100 percent. Twenty-one percent of it multimillionaires in the Philippines are women. Additionally, the study reveals that Portugal has the highest percentage of multimillionaires at 24 percent. Japan has the most disproportionate mix of multimillionaires, as only 3.7 percent are women.
"The top [10] most equal countries for multimillionaires [is] a diverse bunch and almost certainly not the ones you would have predicted. It certainly seems that Asia is leading the way in gender equality, perhaps reflecting emerging markets whose developing, increasing wealthy economies are not bound by old forms of gender discrimination in business," said Josh Spero, editor of Spear's.
However, Spero cites that since women make up roughly half of the global population, wealth distribution cannot be considered gender equal until at least half of all multimillionaires are women. Even Portugal, the "most equal" country does not come close to that. A number of nations that are considered progressive when it comes to women's rights are sorely lagging behind those where the rights of women remain a work in progress.
"There seems to be no correlation between emerging and developed countries in the top 10 female multimillionaire countries," said Oliver Williams of WealthInsight. "However, if you consider that Hong Kong and Singapore are home to many of Asia's [emerging] multimillionaires, it appears that most of the top 10 countries are in fact emerging markets. This is a startling realization when you think that it is Western countries leading the way in promoting gender equality."
This may be where some definitions on terms could be added to further clarify this wealth report. A millionaire is considered anyone worth $1 million or more that does not include their primary residence. A multimillionaire is defined as an individual with net assets of at least $2 million sans personal residence. An ultra-multimillionaire is defined as an individual with net assets of $30 million or more—not including their personal residence.