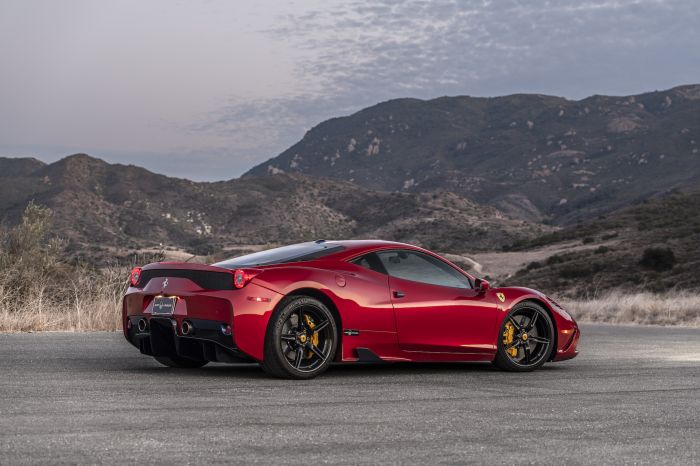 AddArmor 458 Speciale Prototype
Already responsible for designing the world's best known state-of-the-art mobile safe rooms, AddArmor last month unveiled its newest project: the customized $625,000 armored 458 Speciale prototype, incorporating the latest advancements in lightweight bulletproof armoring technology. The new AddArmor Speciale showcases how far vehicle armoring has come, and how technology can be effectively applied to the exotic, luxury car category, in this case, the Ferrari
AddArmor was founded by military and elite law enforcement veterans, and has encased the entire passenger compartment of the Speciale in B4 Level armoring. The B4 level is a rating that provides protection from AK-47s and other assault weapons and requires a ballistic steel thickness of at least 7.5 mm.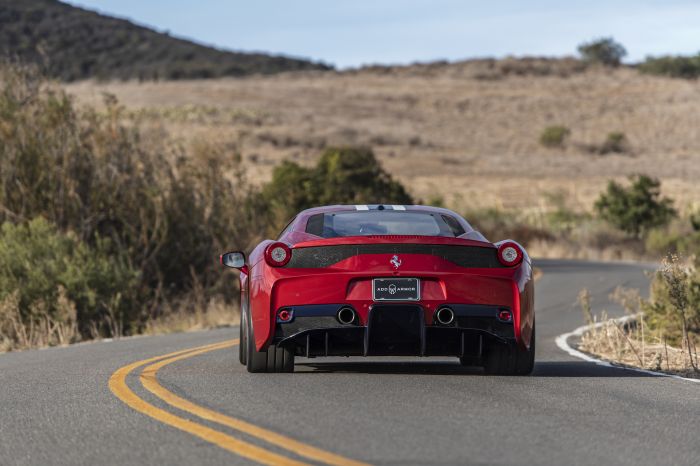 Add Armor 458 Speciale Prototype
AddArmor also designed the armor package in a way that can be easily converted back to original factory specifications.
"When people think Armored Car, big heavy trucks with steel plating everywhere come to mind," comments AddArmor President Jeff Engen. "But armoring technology has moved far beyond those early conventions. No matter what vehicle AddArmor works on, power-to-weight ratio is always top of mind. Heavy vehicles tend to be slow, and a slow target is an easy target. In situations where clients need to be protected, speed is always an advantage. The AddArmor Speciale prototype showcases how armoring can be effectively applied to high performance exotic marques."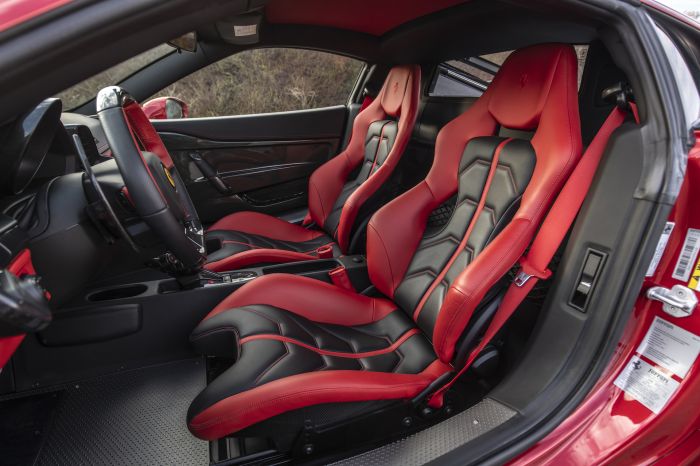 AddArmor
Working to keep the Speciale prototype's original 202 mph top speed and 0-60 speed of just 2.8 seconds intact, AddArmor's elite specialists outfitted the Italian supercar in their B4-level armoring package. AddArmor's ultra-lightweight armoring is 10 times stronger than ballistic steel. Weighing 60% less than steel, B4 armor can shrug off a .44 Magnum round. But the best part of the AddArmor prototype was that the company made sure that the race-ready Speciale's characteristic power and nimble performance remained in their original state.
AddArmor engineers calculated the additional weight of the B4 armoring at 156 lbs. for the Speciale prototype. To make sure that the AddArmor Speciale prototype was not slowed by any additional weight increase, the company customized the vehicle with every factory carbon fiber option available from the engine compartment to the vehicle's exterior and interior components.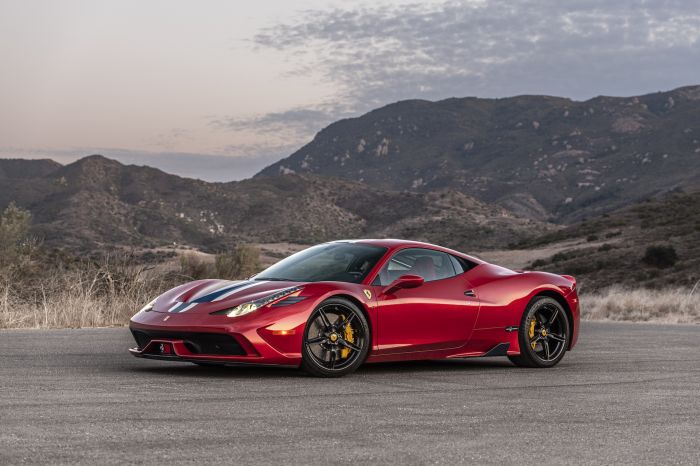 AddArmor
AddArmor also integrated a special Capristo exhaust system that further reduces overall vehicle weight by 91 lbs when combined with the weight reduction by incorporating carbon fiber. The full Capristo performance valved exhaust also adds 40 horsepower and up to 65 lbs. of torque. The AddArmor Speciale customization weighs is only 67 pounds heavier than the stock vehicle, which helps the high performance armored exotic maintain the same quickness as the original, non-customized vehicle.
"The original vehicle is already a super lightweight car, so for this customization, AddArmor had to make sure that we kept the power to weight ratio perfectly balanced," continues Engen. "The exhaust and carbon fiber really helped us there. The best part is that while all our AddArmor upgrades can easily be reverted back to original factory specification, the armored vehicle is still just as fast and capable as when we first started."
While AddArmor specializes mostly in armoring military and government vehicles, the company has developed new armoring packages with private clients in mind.
Starting at $28,000, AddArmor's Anti-Intrusion package can be applied to any new exotic or other vehicle in order to offer elite protection. The anti-intrusion packages are designed to stop handguns, window smashing with blunt weapons, and transform vehicles into mobile safe rooms. While AddArmor can create lavish armored staterooms for Sprinter Vans and Escalades, the relatively affordable price point of the Anti-Intrusion package is perfect for clients looking for added security in their everyday vehicles.