JustLuxe Launches Yacht Showroom in Partnership with YATCO
JustLuxe has partnered with YATCO to create the Yacht Showroom, a digital sales listing platform for yachts on JustLuxe.com. Over the last 17 years, JustLuxe has become recognized as one of the world's best online luxury publications, curating coverage of luxury and premium brands to provide visitors with a comprehensive guide to the finer things in life. Powered by YATCO—the official multiple-listing and ultimate software-as-a-service platform of Yachting™—the Yacht Showroom provides a database of more than $30 billion worth of on-the-market yachts for JustJuxe readers.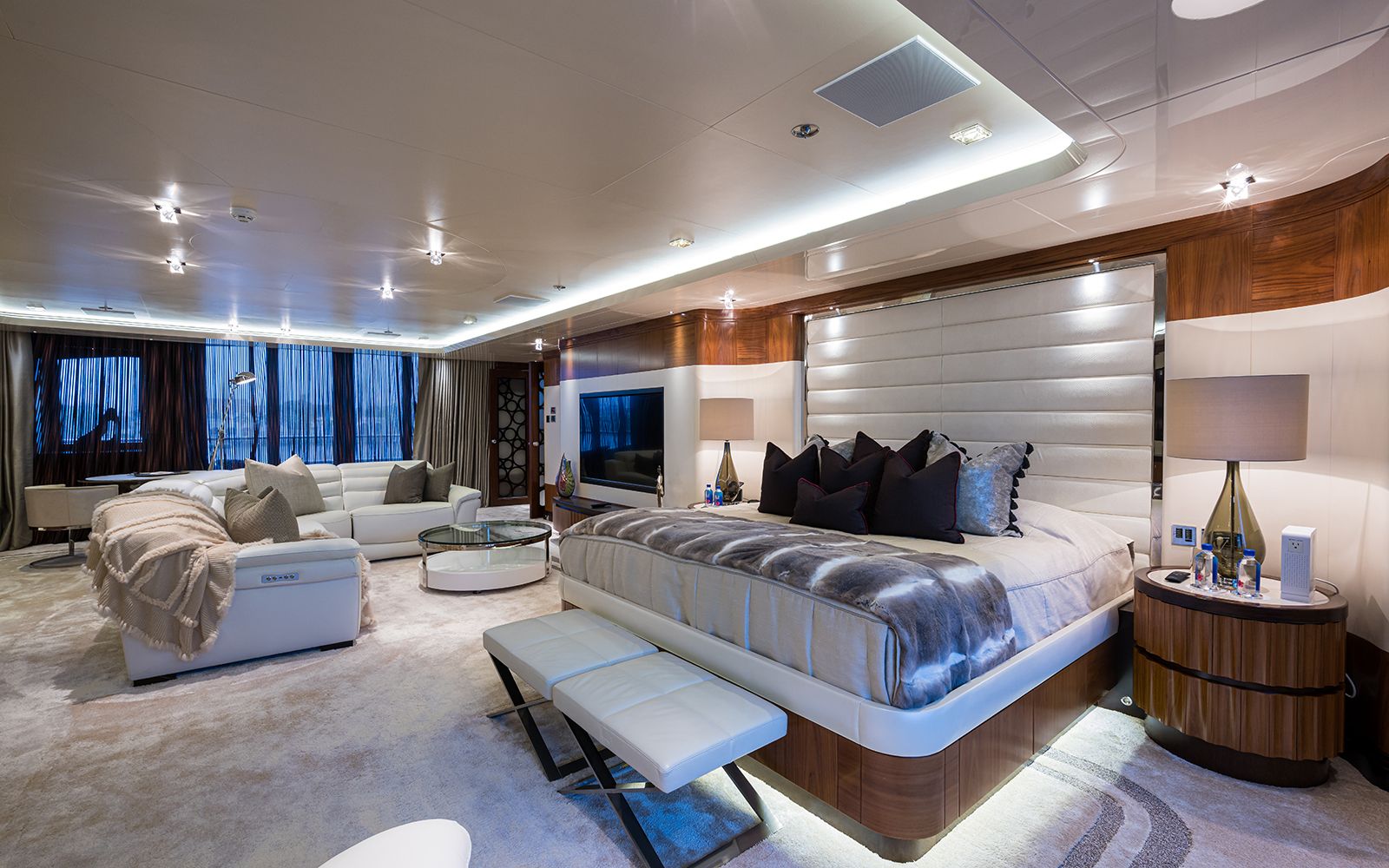 Quantum of Solace owner's suite. Photo courtesy of YATCO.
YATCO (yatco.com), which was founded in 2000, is dedicated to yachts and boats for sale by qualified professionals. The official digital partner of the yachting industry's top associations, including the U.S. Superyacht Association and the International Superyacht Society, YATCO supports more than 2,000 professional yacht brokers by facilitating more than $5 billion per year in sold-vessel transactions. The company's proprietary software solution uses data to ensure the accuracy of its listings and enables yachting-industry professionals to fully integrate its services across digital marketing platforms.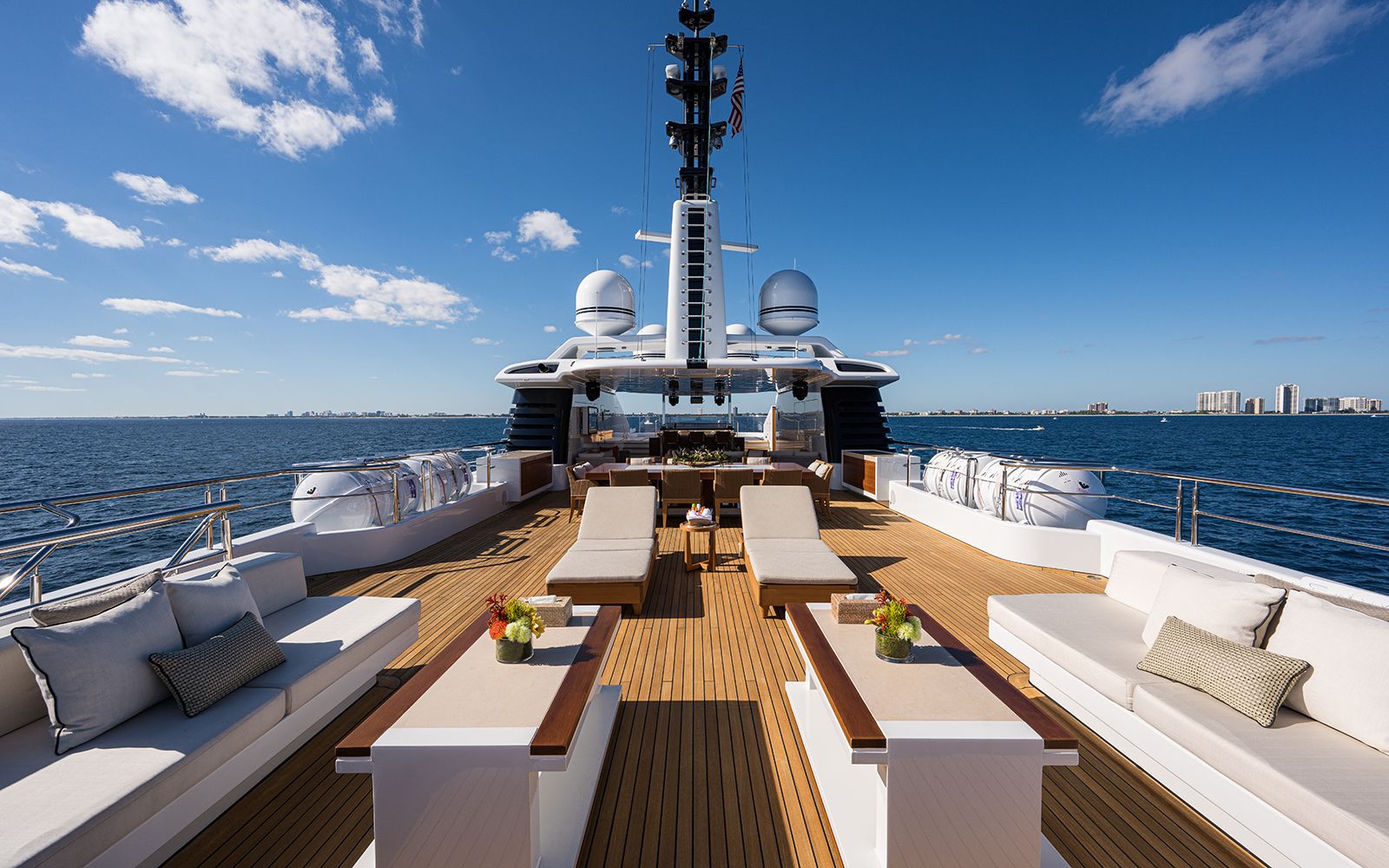 Quantum of Solace sun deck. Photo courtesy of YATCO.
Among the yachts listed for sale on JustLuxe's Yacht Showroom is Quantum of Solace, the 238-foot superyacht launched by Turquoise Yachts in 2012.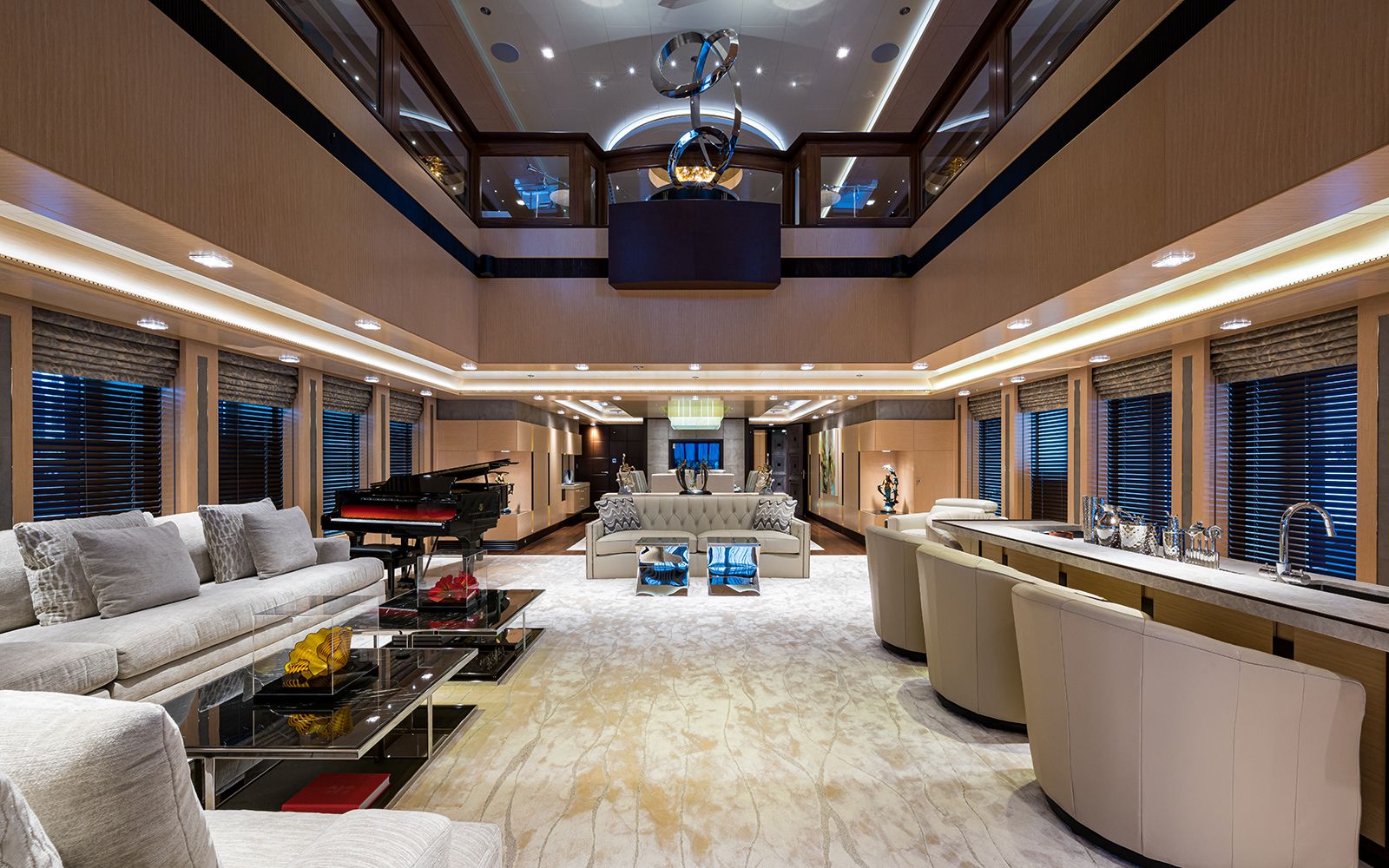 Quantum of Solace two-story main salon. Photo courtesy of YATCO.
Named for the James Bond film of the same name, Quantum of Solace features a jaw-dropping two-story main salon with upper-deck observatory, a full-beam master suite on the bridge deck, and an onboard health club that incorporates a fitness center, steam room, eight-person hydro-massage tub, massage room, and lounge with a fold-down balcony that opens the space up to the sea.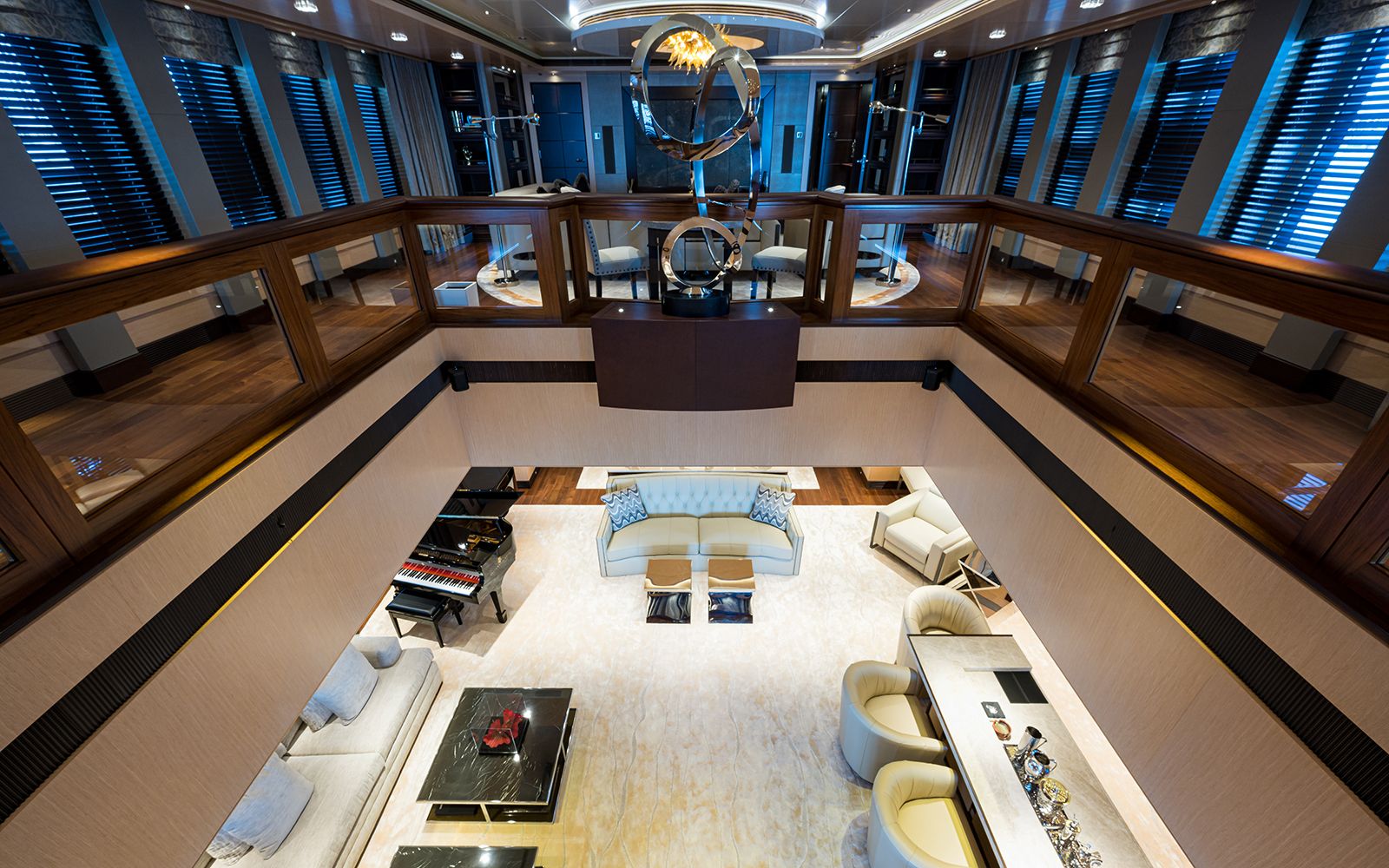 Quantum of Solace sky lounge. Photo courtesy of YATCO.
Quantum of Solace is listed for $66.7 million.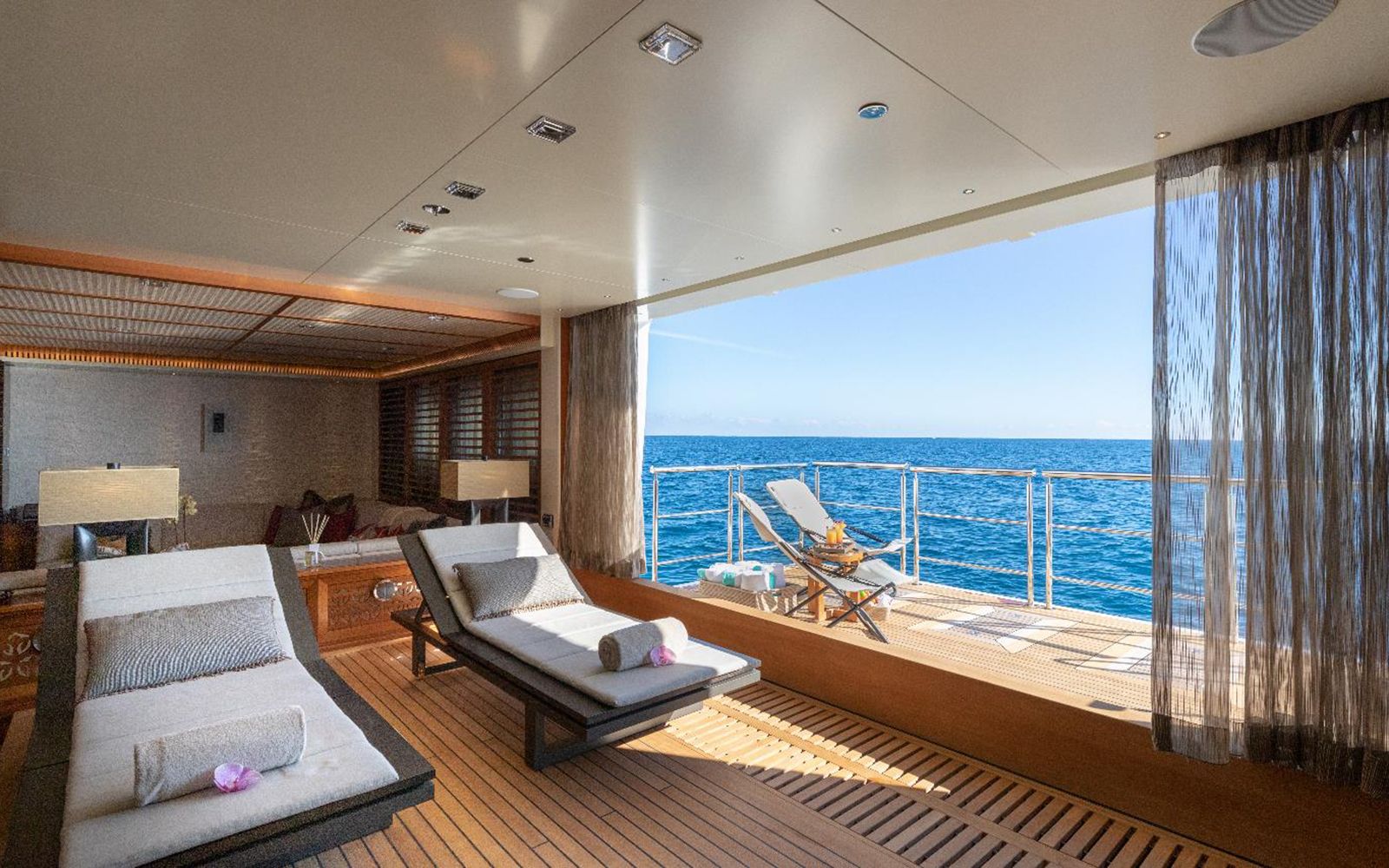 Quantum of Solace spa area with fold-down balcony. Photo courtesy of YATCO.
With its newly launched Yacht Showroom, JustLuxe furthers the service it offers to its affluent readers by giving them immediate access to yachts for sale around the globe.