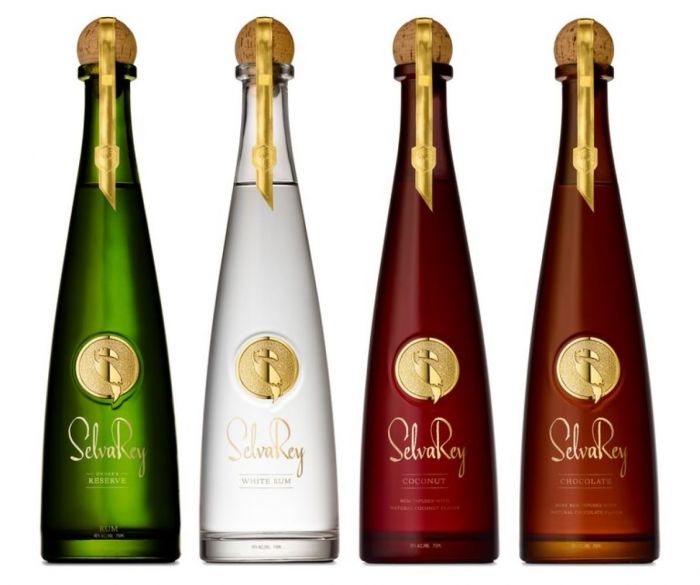 SelvaRey
There is nothing quite like sitting on a beach, sipping a pina colada with the warm sun kissing your skin as you take in a glorious sunset. There aren't too many cocktails that can conjure up an experience quite like rum does that can take you right back to your favorite vacation with just one sip.
Just ask the founders of SelvaRey,a collection of sustainable, single-estate rums crafted by the world's most legendary Master Blender, Don Pancho, who coined the concept "Tropical Luxury Wherever You Are" as a means of transporting you back to that incredible memory without ever having to purchase a plane ticket. SelvaRey's collection of rums includes Coconut, White, Chocolate and the ultimate sipping indulgence, the Owner's Reserve.
Co-owner Marc Gold spoke with us about his time spent in Latin America learning about the history of rum, seeking to change the perception of mass-produced rum in the United States and connecting with fellow co-owner Bruno Mars, who was impressed by the quality of the rum and how it was ideal for sipping (not just mixing cocktails).
You spent 10 years in Latin America. Is this when you first became interested in the rum making process?
I was a spirits aficionado amateur, but it was there when my eyes were really opened to rum. I had a job at a magazine as a journalist and then I got more and more interested in rum and the insane history behind rum.
When you set out to create SelvaRey, what would you say was one of your major goals?
It was definitely to change people's perceptions in the US of what rum could be and how people think of it in Latin America. People drink a lot of rum in the US, but they don't think about it. Rum has a long history in the US. It wasn't until the 70s or 80s that people started thinking about rum as a party drink. We want to bring that history back.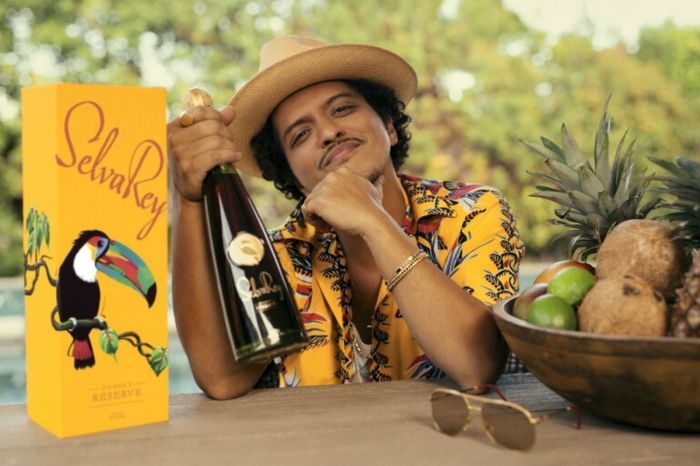 SelvaRey
Tell me about the vision behind "Tropical Luxury Wherever You Are?"
We have found with rum, the real positive image of rum is the idea of it being like no other spirit. When you drink a pina colada for example, it brings you back to being on vacation and having a good time. We wanted to build a brand on that unique ability of rum to elevate an experience.
What do you think it is about your rum that makes it so unique?
There are a couple of things. The main thing is our rum is single estate, which means that every part of the rum making process is all happening in a single place, which is extremely unique in the rum world. As soon as you outsource various parts of the process, you lose the terroir or sense of place. What makes great spirits is where they come from, the volcanic soils and knowing how to grow the sugar cane. The second thing is that we can control every part of that process, which makes it a hand-crafted process that is done to the highest standards.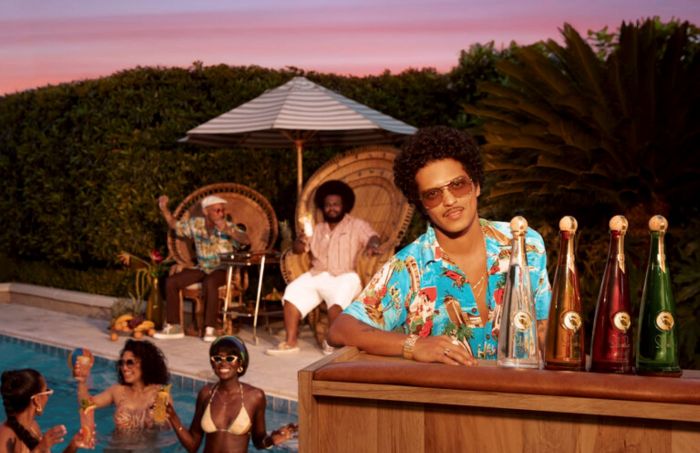 SelvaRey
Can you talk a little about your sustainability practices?
Sustainability is very important to us having visited lots of distilleries and seeing a lot of unfortunate things going on. From a sustainability perspective, the distillery is very self-contained so everything gets used. Panama is incredibly hot so it is the perfect region to grow sugar cane. It is where it thrives naturally. There are a lot of things on the labor side. To cut sugar cane can be grueling work. It's intense and not easy, especially when it is really hot. We ensure fair trade labor practices and mandate water breaks to protect workers.
How did the opportunity to co-own SelvaRey with Bruno Mars come about?
That was really fun and happened in a gradual way. My brother was a songwriter and knew people in the business. A bottle found its way to Bruno early on. He grew up in Hawaii and had been a lifelong rum lover. As soon as he tried SelvaRey, he thought it was so different and got involved in the beginning as a passionate rum lover. Over the years, he started drinking more and more SelvaRey and said he wanted to be a part of the process around building a brand that makes him feel the way rum does when he drinks it.