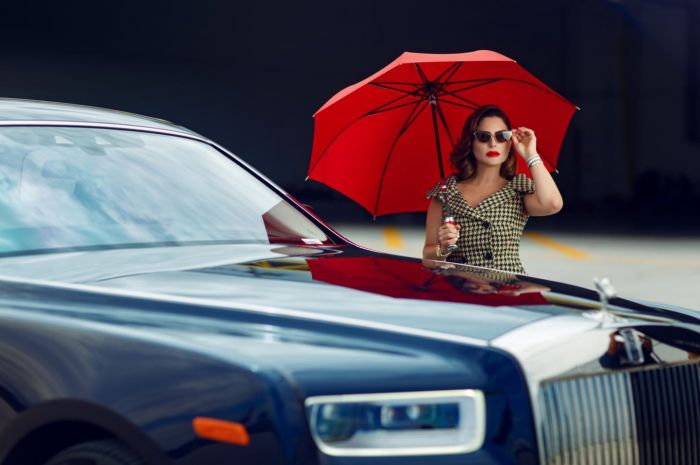 While the expansion of the digital world has offered unparalleled opportunities for modern businesses to expand their spheres of influence, the rise of social media has brought for another intriguing opportunity for professionals, allowing them to display their own identity online outside of the constraints of the office. For Shoma Group Chief Marketing Officer and Masoud Shojaee's wife Stephanie Shojaee, the executive's highly-followed Instagram presence has helped cement Stephanie's reputation as a marketing expert, influential style symbol, and dedicated philanthropist along the way, leading by example on the sky-high potentials women in the workplace can achieve.
Holding a long-time passion for marketing and advertising, Stephanie's sights expanded into the world of real estate when she obtained her real estate license in 2010 to help with her father's portfolio of properties. This soon proved to be a worthwhile acquisition, as Stephanie soon assumed the role of Miami development firm Shoma Group's CMO and helped transform the company into a more profitable, contemporary and equitable working environment in the process.
"Shoma Group had never been involved with a multimedia approach," explained Stephanie. "I brought the idea of ??concentrating on digital marketing through Facebook, Instagram, SEO and Google advertising. We needed to reach the younger generation, and this meant a social and digital presence. As a result, they gave me an estimate and in one month I sold six houses to young buyers from Venezuela."
Though Stephanie's prowess at online outreach is evident from Shoma Group's 30 percent boost in revenue since the marketing expert joined the team, perhaps her digital strategy is best demonstrated in her own personal Instagram account, where she's accumulated a massive audience of nearly 400,000-and-growing followers over the years. Here, Stephanie shares snaps from the front rows of major fashion shows, jet setting travels with husband Masoud, her lust-worthy designer wardrobe and historic accomplishments like Stephanie's role as one of nine of Rolls-Royce female ambassadors in the United States.
Despite this Instagram-worthy life of luxury and success, Stephanie has never forgotten the fundamentals she holds most dear: to be a woman of integrity, a good person and to inspire others to follow in her footsteps. Following through on her positive intentions, Stephanie regularly donates time, energy and funding to causes dear to her heart like Latin American water-cleaning non-profit Blue Missions Group, pediatric medical facility the St. Jude Children's Research Hospital, and local organizations like the Leukemia & Lymphoma Society of South Florida.
Between her innovations at Shoma Group and good-hearted pursuits, Stephanie Shojaee regularly accomplishes what she sets out to do with tenacity, hard work, and style, acting as a role model on Instagram and in real life for how to turn big dreams into a tangible reality.