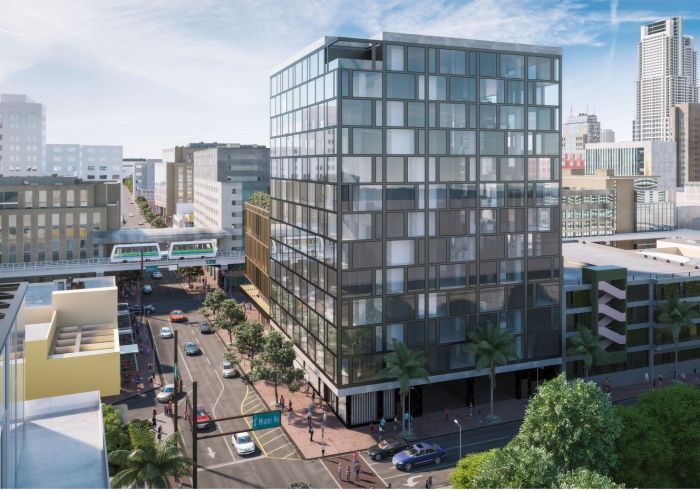 Long before technology pioneers, start-ups, private equity and venture capital firms descended upon Miami, the foundation needed to turn the city into a world-class tech hub had to be laid. While other communities boast their tech connectedness and infrastructure, Miami is recognized as a global leader, by any measure.
This process began more than two decades ago. Starting in 2001 with the opening of the 750,000-square-foot "NAP of the Americas" network access point, Miami was well on its way to becoming one of the world's largest and most interconnected data centers.
"The build-out continues today," according to Moishe Mana. Since 2001, Mana has invested more than $600 million in order to re-envision and redevelop the city, strengthening the foundation of Miami's tech marketplace.
"We predicted as early as 2011 that Miami would be the next tech hub," said Mana. The experienced real estate veteran is revitalizing and transforming neighborhoods with the "Mana Common process." From Wynwood to downtown's Flagler Street District, Mana's collaborative approach nurtures sustainable communities and elevates neighborhoods to their highest and best use.
"Miami's innovative culture, robust investment, venture communities, highly skilled workforce, and impressive infrastructure create a fertile environment for continued growth," he said.
Today, his "Mana Tech" initiative is helping cultivate an innovative tech community founded upon Miami's unique allure and environment.
Mana's new 'Nikola Tesla Innovation Hub' will take over a Mana-owned 13-story building in the Flagler District. While this building is just one piece of his expansive portfolio, Mana's assemblage also includes over 70 other properties and over 1.3 million square feet of space (including three more, which Mana recently invested over $25 million into).
Tech firms are taking note. California-based startup investor 'Plug and Play' plans to relocate to one of Mana's properties in the Flagler District. Other big companies are also planning to move to Miami including Amazon Prime Video, Amazon Web Services, Uber, Blockchain.com, Microsoft, Live Nation, Spotify and venture firm Founders Fund.
They're discovering a fertile networking environment. Mana Wynwood's multi-use properties and event spaces attracted the global Bitcoin Conference 2021. Since 2013, the annual eMerge Americas conference has attracted 16,000 tech executives from 6,400 companies. This year, it will be followed by Miami Tech Week and the inaugural Miami Tech Summit for tech and policy leaders.
"Miami's role on the tech scene is undeniable," Mana said. "Our reputation is growing as fast as our infrastructure and connectedness. We've made Miami a global-grade technology destination."
Article Author Jordan Finkle