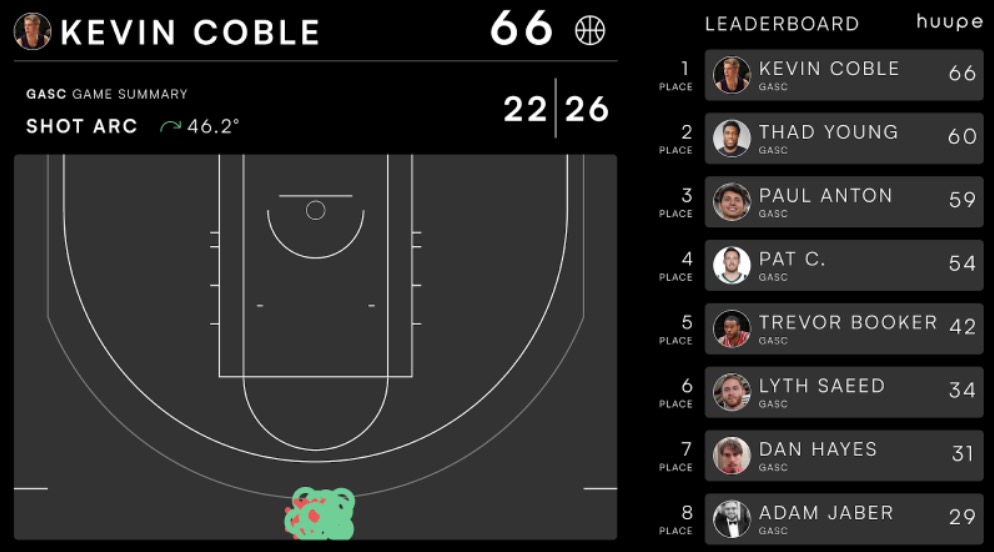 Basketball is officially the fastest-growing sport in the world. Despite being slightly less popular than football in America, basketball is currently the second-largest sport in the world behind soccer, but recently surpassing cricket as its appeal to the global sports audience continues to grow. The sport of basketball has captured the hearts and minds of the international audience due to the game's fast pace, increased media coverage and fan viewership and the NBA's slew of international stars. As a result, the business of basketball is booming. With the NBA's salary cap reaching an impressive $121 million and with the average NBA team's payroll reaching $107.6 million there is no shortage of capital and spending in the sport.
This increased attention and spending surrounding basketball are not limited to the NBA. In the last few years, there has been a noticeable increase in interest in the international NBA leagues as well as an increase in consumer spending on basketball hoops and training equipment.
Following their love of basketball and technology, Paul Anton and Lyth Saeed co-founded Huupe, the world's first smart basketball hoop, with a screen on the backboard, that allows users to train like professionals, track their performance and play against other Huupe users from around the world. Capitalizing on the increase in interest in the sport, Anton and Saeed are finding product-market fit at the perfect time.
As lifelong basketball enthusiasts and NBA fans, Paul Anton and Lyth Saeed have always dreamed of getting into the basketball industry somehow, someway. As childhood friends, Anton and Saeed played basketball together even going as far as playing together on Snapchat while living in different cities during their college years. After college, Anton and Saeed forged their own ways in the AR/VR technology startup space as well as in the dual-sided marketplace & AI startup spaces, respectively. The two childhood friends honed their skills and gained critical experiences, all of which were essential to the founding of Huupe.
As the world's first smart basketball hoop, the Huupe is functional and sleek, offering world-class basketball training with hundreds of hours of on-demand content, gamified challenges, and replays of basketball highlights directly from the hoop's backboard. The Huupe is completely unlike anything else on the market. Of course, as an indoor and outdoor product, the smart hoop is waterproof and extremely durable.
One of the most popular features of the Huupe is their wide variety of games and challenges. Huupe owners can compete against other people playing from their respective Huupes in classic games like HORSE, 3-point shoot-outs and more. This means that Huupe owners can play their favorite childhood basketball games with friends who live in other cities as well as compete for glory on leaderboards segmented by city, state, country, or the world.
To this point, The Great American Shooting Challenge is one of the challenges garnering the most attention from Huupe owners right now. The Great American Shooting Challenge is a game where layups (to be exact shots from 0-5ft in front of the basket) count as 1 point, mid-range jump shots (5-22ft) count as 2 points, and 3 pointers (from the NCAA 3-point line) count as 3 points. In fact, the competition for this Huupe challenge is extremely intense as many of the top spots on the Great American Shooting Challenge leaderboard belong to current or former NBA players. First place currently belongs to former NBA G-League sharpshooter, Kevin Coble with a score of 66. Second place belongs to 15 year NBA veteran and current Toronto Raptor, Thaddeus Young with a score of 60. Third place actually belongs to Paul Anton with a score of 59. Fourth place belongs to current NBA Champion, Pat Connaughton with a score of 54. And fifth place to former NBA pro, Trevor Booker with a score of 42.
With interest among current and former NBA players as users and investors, Anton and Saeed have big plans for the future of Huupe. Now that Huupe begins its journey into the mass consumer market, we will be following the company's progress closely.