By Deborah Blum

Last year, private plane use soared to its highest level on record, including everything from small single-engine propeller planes to 80 + million dollar Gulfstream and Bombardier twin-engine turbofan jets. In 2021, the data research firm Wingx recorded 3.3 million business jet take-offs, the most for a single year and 7% more than the pre-pandemic high in 2019. All predictive indicators point to sales nearly doubling within the next decade.
As a transaction, the sale of a private aircraft poses an interesting challenge. As one aviation enthusiast put it, "When you buy an airplane, nobody can transport it. The plane itself is the ultimate instance of transportation. So the plane is transporting itself."
Planes must be ferried — sometimes across the world — by a licensed and experienced pilot. The smaller the plane, the more arduous the journey. The trip can take up to several days and requires constant problem-solving. Ferry pilots must contend with geopolitical conflicts, overfly permits, inclement weather, and fueling snafus.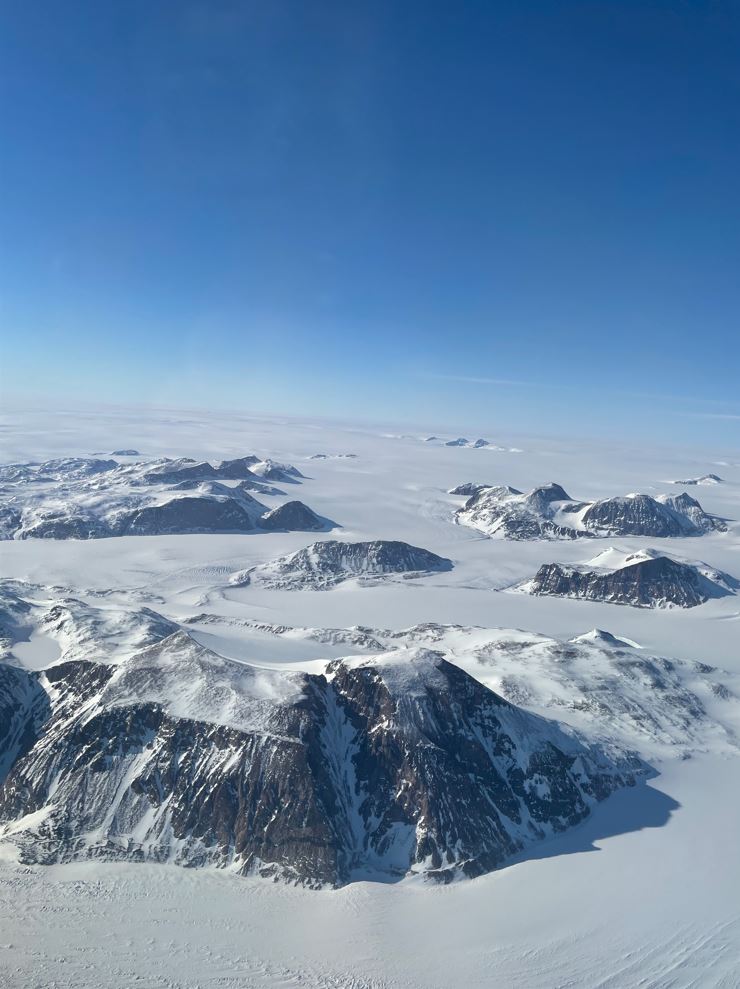 One may ask, how does the Italian banker and venture capitalist, Andrea Agostinone, fit into this picture? As it happens, Agostinone also moonlights as a ferry pilot.
Born in Italy, and schooled in economics and tax law, Agostinone began his career as a tax lawyer, helping others with their financial planning. In 2010, he moved his business to Estonia because he could see that the Estonians were more receptive to innovative ideas than the rest of Europe, saying "It's not by chance that Estonia has the highest number of unicorn companies per capita… It's basically the Silicon Valley of Europe." He began by buying real estate, eventually accumulating a portfolio of several commercial buildings. Then in 2014, he co-founded Inbank, a commercial bank, with the idea of using a high level of technology to introduce a new system of credit consumer financing. According to Agostinone, "We were lending money to the people to make their purchases with a very high level of technology, which means having the capability of supplying all the vendors and the partners with the technology, in real time, to approve each loan, using an ID card." In only a few years Inbank took off, expanding its operations into Poland, the Czech Republic, Lithuania, and Latvia. To date, the bank employs over 350 people and has a valuation of approximately $300 million. Next year, Inbank and his partners plan to extend into Germany, the largest economy in Europe, on the way to become a crucial European player in embedded finance and consumer credit products and technologies.
Not content to confine his operations to the Baltic States, Agostinone recently moved to Dubai, where he has continued to explore the idea of using technology to streamline commercial banking. He has identified embedded finance and blockchain technology as the wave of the future.
Yet, surprisingly, Andrea Agostinone downplays his focus on making money, insisting that his engagement in business "covers only 25%" of his interests. "I believe that I am a pretty balanced guy as a man because I give the right importance to things. I give a lot of importance to relationships and to any activity making me a better version of myself every day."
Agostinone's joie de vivre attitude towards work-life balance, and successful track record in business offer other entrepreneurs a living example of how to get 'off the treadmill' and stop living purely for work while maintaining economic freedom. Agostinone's healthier and sustainable approach to entrepreneurship, investment, and life in general is truly refreshing in an age when everyone is obsessed with work.
He also places high importance on the accomplishments that have imbued in him physical and mental toughness: competitive swimming, downhill skiing, and, above all, flying around the world as a private and commercial pilot.
In spite of being a wildly successful serial entrepreneur, Agostinone's real passion is flying. He owns two small planes, a jet and a single engine piston, which he keeps in the South of France and uses to commute to meetings throughout Europe. Beyond the practicality of saving travel time, flying affords him the raw thrill of confronting challenges in the unknown. Nowhere is this exhilaration more fully experienced than when he volunteers as a ferry pilot.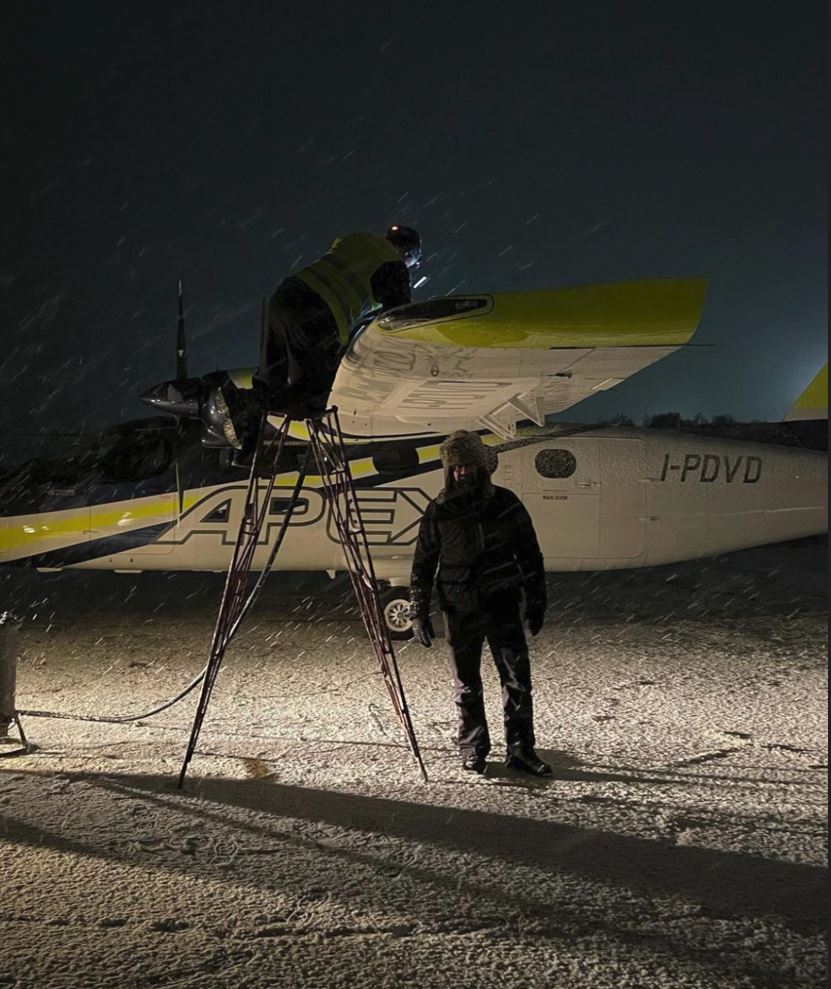 Last year Agostinone ferried a brand new Tecnam P2012 — a double-engine propeller plane — from a factory in Bologna, Italy, to a buyer in Taipei City, Taiwan, together with another experienced pilot. The journey lasted seven days and demanded that they hopscotch over Russia, Siberia, Mongolia, South Korea, and Japan. Forced to make eight stops, they found themselves confronting a snow-packed Siberian runway in the darkness of night; a broken fuel pump on a deserted airstrip; and the need to steer clear of North Korean airspace.
About this adventure, Agostinone says he relied on, "Planning skills, team work, strong fundamentals in flying both IFR (instrumental) and VFR (visual), weather deep understanding, and problem-solving in ground operations." In short, a "not-to-get-in-trouble attitude."
This "not-to-get-in-trouble" attitude toward flying reflects how Agostinone views any new landscape — including a financial one. "It's like I calculate my risks all the time and I never do anything that I cannot control if I'm not feeling myself safe."
To follow Andrea Agostinone for yourself, you can find his Instagram here.