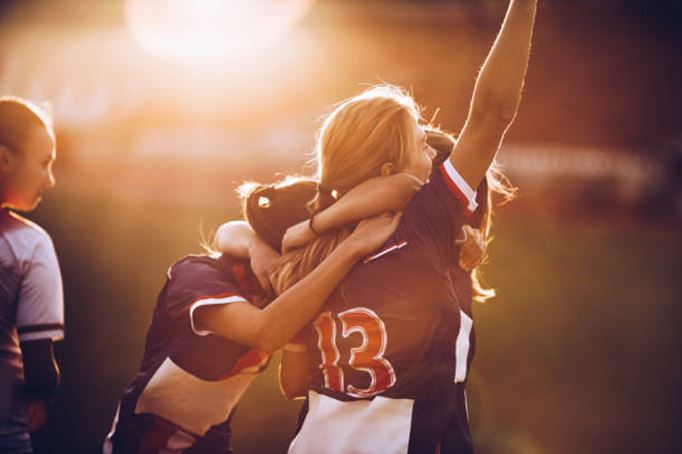 iStock
Caspar Hobbs is the former Chairman of England Boxing and an Advisory Board Member of the not-for-profit BoxWise
Every year on International Women's Day (IWD), we are invited to celebrate women and girls across the world, and to discuss the progress made as we continue to strive for gender equality. But, IWD is also an opportunity to reflect on the work that still needs to be done. It is true that women and girls are thriving in so many sectors and industries. But, when it comes to sports, they are still being left behind.
Across the UK, young women and girls are far less likely to meet their daily recommended target of exercise. A recent study, conducted by researchers at the University of Cambridge, found that only 42% of 6-year-old girls meet the current UK guidelines, compared with 63% of boys reaching their target.
According to the Youth Sport Trust, the gender gap in sporting activity is already evident by the age of seven, when girls are a year behind boys on "physical literacy". Levels of participation do not improve with age, as 55% of all girls aged 12-16 do not currently play any sports, with over three-quarters feeling there is a lack of support and resources for women's sport. Amongst ethnic minority girls, physical activity levels dropped to only 28% last year.
This is something I witnessed first-hand my time as chairman of England Boxing and unfortunately, the trend of young girls feeling discouraged from entering the ring is replicated across many other sports.
In an attempt to address the issue, the government has committed to reviewing the minimum number of hours of physical education that girls have access to in school, following a meeting with 23 members of the England women's squad in October 2022. At present, the minimum number of hours of physical activity girls can do in school is up to the discretion of individual schools.
Former sports minister Nigel Huddleston also recently announced a £205 million investment between 2022 and 2025 for community sports facilities. This is to be accompanied by the creation of 500,000 new football opportunities to engage women and girls across nine cities by 2024.
Other attempts to drive change have come from movements such as the #BreakTheBias campaign. This popular hashtag helped formed part of last year's IWD campaign and raised awareness across the world to champion women's sport. This hashtag created an awareness and understanding about key issues like equitable pay and empowerment of women and girls from a young age to play sports.
However, it is clear we have not come far enough to widen access to sport and ensure all young people remain active, regardless of their gender. It is vital that efforts to increase levels of sport and physical activity amongst young women and girls are not sidelined. With the lobby for equality in sports taking a back seat, we need to push the conversation on the importance of physical literacy to the forefront of national priorities.
With government action failing to adequately address the problem, non-profits and charities are picking up the shortfall. Organisations such as BoxWise, of which I am a proud member of the Advisory Board, seek to widen access to sport and encourage higher activity levels among all groups in society.
BoxWise was launched in 2021 under the Nick Maughan Foundation, and works with accredited England Boxing coaches nationwide in a safe and controlled environment to provide young people with professional training in boxing, guidance, and mentorship.
BoxWise has successfully launched a number of female-only programmes, including the hugely popular women only class in Telford. These classes provide a safe, accessible, and inclusive environment for young women and girls to participate in boxing sessions designed to build confidence and improve mental and physical health.
Ranging from courses for survivors of domestic violence, to adaptive boxing programmes for young people with disabilities – BoxWise champions inclusivity in all its activities in a bid to encourage widespread take up of sport.
I am proud to support BoxWise as a member of its Advisory Board, with non-profits such as this making headway in driving up activity levels and widening access to sport. However, to deliver lasting impact, we need to secure government buy-in.
At present, the appetite for change is low. Most recently, England's Lionesses wrote to Rishi Sunak and Liz Truss asking them to commit to allowing all girls to play football in schools, yet the Department for Education refused to change its guidance.
Access to sport can no longer be an issue that sits on the sidelines. To build a healthier, happier and more prosperous society, we need to place sport at the forefront of the national and global agenda.