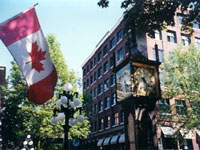 Vancouver Nightlife
With the stunning mountain backdrop and the outdoors on your doorstep, the nightlife in Vancouver is second to none. With plenty of pubs, clubs, lounges, and everything else in between, there is no shortage of entertainment when the sun sets on this vibrant city. Until recently, city regulations forced bars and pubs to masquerade as restaurants, so you''ll find many watering holes with token menus.
Vancouver''s British heritage plays a part in it being a pub paradise, the heart of which is downtown, with countless pubs and bars tucked away and nestled in between shops, businesses and bistros. Chamber and Chill Winston are names to remember in Gastown''s cobblestone streets, which are reminiscent of Amsterdam and bring tourists flocking here to imbibe and socialise.
Most of Vancouver''s clubs and discos can be found downtown around Granville Street and Water and Pender streets in Gastown. The Roxy in Granville is a must and is one of Vancouver''s top nightlife spots. Another busy entertainment district is Kitsilano with the Cellar Restaurant and Jazz Club, while a third is the up-and-coming nightlife district of Yaletown, which is a more upscale bar and lounge zone with options like the Opus Bar and Yaletown Brewing Company.
The Orpheum Theatre, the Queen Elizabeth Complex, and the Vancouver East Cultural Centre are the top venues for the performing arts in Vancouver. You can see the Vancouver Symphony Orchestra, touring theatre and ballet companies, as well as high-profile music concerts. For a less formal experience, check out the Bard on the Beach in Vanier Park during the summer months.
Vancouver also hosts several large festivals, including the Vancouver Fringe Festival, centred on Granville Island every September; the Vancouver International Film Festival, the Vancouver Jazz Festival and the Vancouver Folk Festival.
Check out the weekly or the Thursday edition of the for nightlife and entertainment listings while you''re in town.