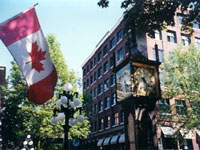 Best Restaurants in Vancouver
One of Canada''s most cosmopolitan cities, eating out in Vancouver is something of an event and is a popular pastime for many locals. With eateries of just about every nationality, you can be sure to find something to suit your taste while dining out in Vancouver. Many restaurants offer tapas-style tasting plates to share, so you can be adventurous.
With a strong emphasis on British, French and Chinese cuisine, the food in Vancouver is generally quite international with a few specialities waiting to be discovered. Fish like salmon, halibut and Atlantic cod are popular, as well as wild game such as venison, which can be found on most menus. Salt-cured fish, beef and pork are also something to be experienced. Those with a sweet tooth should try the decadent Nanaimo bar, a local dessert which comprises a wafer crumb-based layer, topped by a layer of custard or vanilla butter icing, covered in chocolate.
Most of Vancouver''s best restaurants are situated around the West End, downtown, Yaletown and Gastown areas. Most restaurants require reservations and it is customary to tip waiters around 15% as no service charge is added to restaurant bills.