By Mila Pantovich Sep. 10th, 2015
Considering Atlanta is basically the cultural epicenter of Georgia, it should come as no surprise that there are tons of annual balls, galas and award dinners held here. From museums to private hospitals to kids in need, these eight events celebrate and raise money for the city's hardworking community who strive every day to make it a better place for everyone to live. You better get your social calendar out, because if you plan it right, you can easily fill your schedule this fall/winter with extravagant dinners and silent auctions—all for a good cause, of course.
CHRIStal Ball
When: September 26, 2015
Where: Georgia Aquarium Ocean Ballroom
The 15th annual CHRIStal Ball will not only feature a live and silent auction honoring community leaders that have made an impact in children's lives, it's also held at the gorgeous Georgia Aquarium that is designed to give an under-the-sea vibe. The dinner event has raised over $2.7 million since 2001 and is attended by over 500 industry and community leaders. Individual tickets cost $250, Patron Sponsor is $750, being the host of a 10-person table costs $2,500 and becoming an Advocate Sponsor (which allots you a full table and a 1/4 page advertisement in the program) is $5,000.
Corps de Ballet Kick-off Luncheon
When: October 5, 2015
Where: InterContinental Buckhead Atlanta
Support the Atlanta Ballet by joining them for their 17th annual Corps de Ballet Kick-off Luncheon, which features a special choreographed Neiman Marcus runway performance. Though the Patron Hostess Table is already sold out, you can still grab a Hostess Table for 10 for $1,350 (which includes an invitation to an exclusive Neiman Marcus in-store event) or even snatch a VIP Hostess Table for $3,000, because it not only sits you in the front row, but also includes a limited edition Neiman Marcus gift. Of course, single tickets are also available for $135, but you would have to sit at a third-row table and wouldn't get any extra perks, so…it's not really a question as to which one you should get.
Middelthon-Candler Gala
When: October 10, 2015
Where: Millennium Gate Museum
If you're a fan of The Gate museum, this one is definitely for you. Back when the Millennium Gate Museum opened in 2008, the very first Middelthon-Candler Gala was held as a way to raise funds to preserve and interpret Georgian history and art. This year's gala celebrates the 240th anniversary of the American Revolution, the Franco-American Treaty of Alliance and its importance to the Colony of Georgia. The Middelthon-Candler Peace, Justice, and Millennium Gate Awards will also be given out, making this an event you won't want to miss. A private table for eight costs $5,000.
Night of Hope Gala
When: October 16, 2015
Where: InterContinental Buckhead Atlanta
The 10th Annual Night of Hope Gala celebrates and supports Amyotrophic Lateral Sclerosis (ALS) research, beginning in 2006 and since raising over $5.4 million with the help of corporate sponsors and individual donors. This year's black-tie gala includes cocktails, a seated dinner, entertainment provided by the Craig Duncan Orchestra, and silent and live auctions. Patrons will also be offered the chance to buy a limited edition bottle of Jack Daniels Single Barrel Whiskey that has been signed by Jeff Arnett, Jack Daniels' 7th Master Distiller. With only 276 available, the bottle costs $175, which will be put directly towards ALS research. Tickets cost $300 for an individual and go up to $50,000 to reach ALS Hero status.
Crystal Ball
When: October 17, 2015
Where: The Ritz-Carlton, Buckhead
Benefiting the Arthritis Foundation, the Crystal Ball has raised over $7 million for research and local programs that aim to improve the lives of those affected by the disease. This year's 34th annual gala aims to please by offering the Georgian elite a formal dinner and live music, not to mention plenty of dancing, drinks, live music, and a silent auction. Individual tickets aren't available, but you can get two for $1,000 or you could even buy 20 for $25,000.
Heroes for Hope Awards
When: October 29, 2015
Where: Fabulous Fox Egyptian Ballroom
The Heroes for Hope Awards celebrates those in the community who have made significant contributions to the metro Atlanta community. For 115 years, HOPE Atlanta has been there for not just the homeless population, but also for those with a low-income and anyone in crisis. With Mayor Kasim Reed appearing as the special guest speaker, the annual dinner is the perfect place for community members to rub elbows and honor those who have gone above and beyond for their neighbors. Single seats are priced at $250, while a 10-person table without sponsorship is $2,500. If you want to become a sponsor, there are four options ranging from $2,500 to $15,000.
The Legendary Party of the Century
When: November 7, 2015
Where: Flourish, Buckhead
This event traces back to 1989 when the very first Shepherd Center fundraising gala was organized, getting so much attention that this annual celebration officially began. Since then, this themed party has raised over $10 million for the Shepherd Center, a private, not-for-profit hospital in Atlanta that specializes in spinal cord injuries, brain injuries, multiple sclerosis and chronic pain. They seem to have a lot of fun with the themes every year, with past names such as Follow the Yellow Brick Road, Speakeasy: Legend of the Jazz Age, Cinderella, and The Legend Lives in a Night in Camelot. It's hard to imagine that this year's gala won't be…wait for it…legendary.
There are sponsorship opportunities ranging from $2,500 for the Silver (which includes two seats and your name on the program) to $100,000 for Presenting Sponsor (including two tables in the front and potential naming rights in the hospital's facilities).
Hearts and Hands Gala
When: November 14, 2015
Where: Flourish, Buckhead
Held at Flourish, the 7th Annual Hearts and Hands Gala is Atlanta Ronald McDonald House Charities' black-tie event that features a dinner and silent and live auctions. With comedians Tripp and Tyler providing this year's entertainment, the 2015 goal is to raise at least $450,000 for ARMHC (last year's raised over $433,000). Individual tickets cost $350, but there are several different options for entire table reserves ($3,500) and corporate sponsorships ($5,000 to $30,000).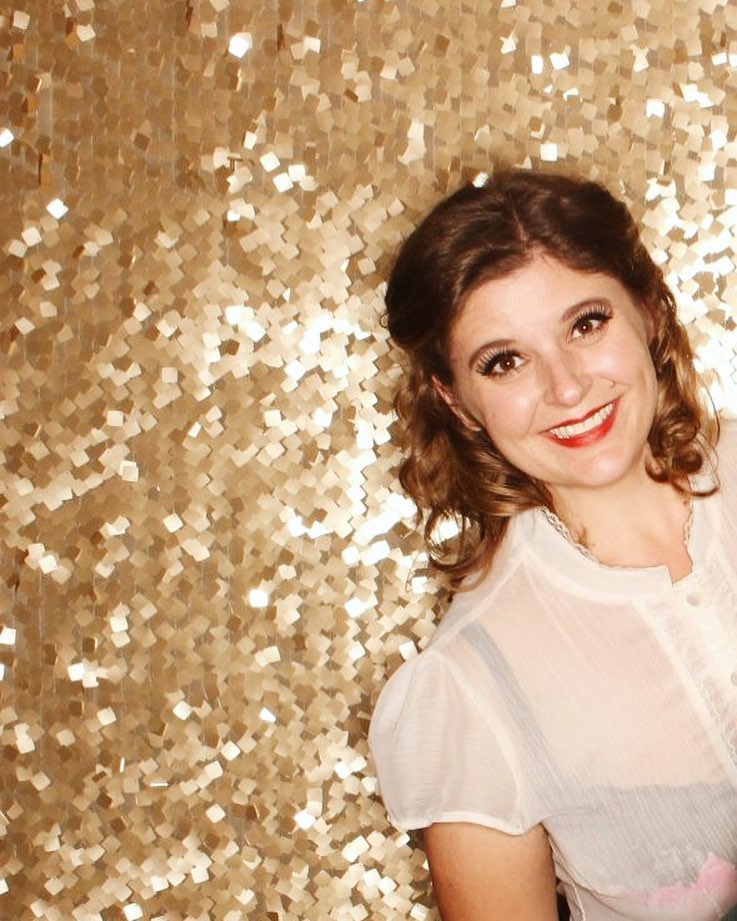 Mila Pantovich
An avid traveler, Mila Pantovich splits her time between San Diego, CA and Banff, AB Canada. She has been working with JustLuxe as a writer and editor since 2012 and has been featured in several publications, including Huffington Post. Additionally, she works in content design at Intuit. Follow her travels on Instagram: @MilaPantovich ...(Read More)