By Eric Meyers Nov. 8th, 2011
The Pier Shops at Caesars are a great place to spend an afternoon of shopping, but there's more to behold above the retailers, within the One Atlantic event space. This over-water venue opened in early 2010 and stretches 100 yards out over the Atlantic Ocean to truly define your next event.

Party planners have tens of thousands of feet of space at their disposal, with flexibility to accommodate your needs inside, or more intimate celebrations at Atlantic City's only outdoor event space, the garden terrace. One Atlantic provides the real estate, but also brings a staff with decades of experience to the table to ensure that your event goes smoothly. Their catering service offers packages to fit different budgets and backgrounds, and the team even includes an expert sommelier and mixologist.


One Atlantic has a mix of spaces, which can be arranged to follow the form of your special function with pre-event and central reception areas. All of their rooms offer stunning views of the famous Atlantic City Boardwalk, beaches, and casinos, as well as— of course— the Atlantic Ocean. They welcome events of any kind, specializing in weddings, bar and bat mitzvahs, product launches, and more.

Sold on the services but not the venue? One Atlantic is also available for off-site events, but who wouldn't want to party above the pier? For more information about how One Atlantic can make your next event this holiday season the talk of the town, visit OneAtlanticEvents.com.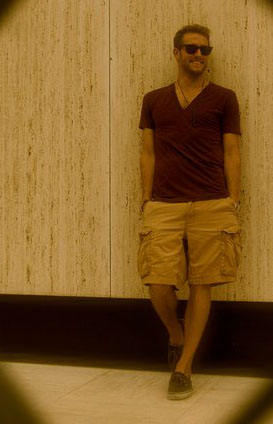 Eric Meyers
Eric Meyers is a native New Yorker who graduated in Journalism at San Francisco State University. While in the bay, he wrote for various publications like 944 and [X]Press. He has considerable experience in many aspects of culture, and holds a minor degree in the subject. Eric Meyers is also an Online Content Creator for The House Boardshop and author of two cover features for Snowboarder Ma...(Read More)