By Lena Katz Nov. 6th, 2012
Just one week after Hurricane Sandy hit, Jersey businesses begin to rebound, with the casinos being the first to welcome guests again. Luxury lodging landmark Borgata opened for business on Friday, and surprised people with a Monday announcement that its star-studded culinary event, the 5th Annual Savor Borgata, will proceed as scheduled during the upcoming weekend of November 9-11.

Since reopening, "Borgata has been slowly ramping up its operating schedule to properly meet the demands of the market," said a spokesperson for the brand. "The property was not damaged in the storm, so the structure and interior remain unchanged." Because of transportation and other issues around the Tri-State, Borgata spokespeople expect that the event will draw primarily locals.
Though a few of the high-ticket events are sold out, the main focus for the hotel-casino will be its prix-fixe menus (running all week in six Borgata dining venues including Bobby Flay Steak and SeaBlue by Michael Mina) and its live cooking demos.

For locals who might have subsisted on sandwiches and granola bars for the last several challenging days, a generously priced three-course meal at a gourmet restaurant may prove to be just the right kind of splurge—or at least, that's what Borgata is hoping. The hotel is promoting 39 dollar, 3-course menus in Fornalletto Cucina, SeaBlue, Izakaya Modern and Wolfgang Puck American Grille.
Tri-State denizens who need a weekend break—or just a temporary haven with hot water and soft beds—the Borgata has rooms available starting at $249 on Friday, November 9. And as an extra perk, many Savor Borgata Saturday afternoon events still have a few tickets left. Sip spirits and mingle in the Gypsy Bar during Tequila & Tacos ($29 per person) or go Mad for Meatballs with Chef Stephen Kalt in FORNELLETTO Cucina & Wine Bar ($39 per person).

If you're a celeb chef fan, take heed. Tickets to "Live with Bobby Flay" and "In the Kitchen with Wolf" remain available at $35 per person. Hurricane damage to the Jersey Shore varied widely according to location. Atlantic City was, at one point, reported to be 80% underwater. For all those wondering how to show support in the aftermath, the message is clear, your tourism dollars will be much appreciated—and deliciously spent.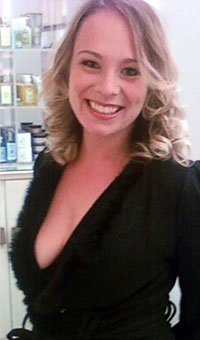 Lena Katz
Lena Katz is the author of the Travel Temptations series (SIP, SUN, SNOW), published by Globe Pequot Press in 2009. Lena is also a travel expert for Celebrations/1800FLOWERS and WEtv (online and on-air). She contributes to the South China Morning Post and ABC News online. Lena is a former Orbitz Travel blogger and former columnist for the LA Times. She's been published in Brides Magazine, Robb Rep...(Read More)