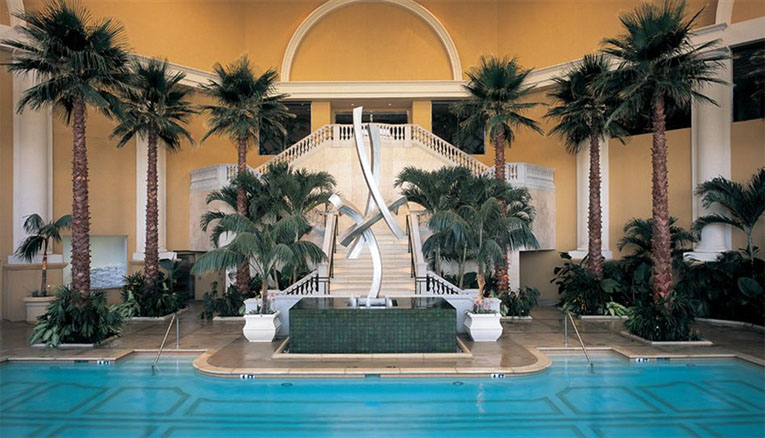 Hotels
The moment you walk down the residential corridor at Borgata, you are enveloped by sensual hits of warm color, rich textures, and dramatic lighting. Let the stress of your everyday life slip away the moment you check into your Borgata hotel room or suite. Or experience The Water Club Hotel at Borgata - with more than 800 rooms, many overlooking the Atlantic Ocean.
Every private room invites your ultimate relaxation, including luxurious bedding, sumptuous toiletries and plush robes and first-class bath and shower features. Stay connected with in-room WiFi and get your day started with complimentary coffee and tea right in your room. Blending genuine friendliness with efficient luxury, Borgata's commitment to excellence is apparent in all aspects of the hotel, where the buzzing casino floor, world-renowned restaurants, and top tier entertainment lie just a few floors below.
Borgata's luxurious rooms and suites let you escape from the everyday to Atlantic City. You'll be surrounded by elegance and comfort from the moment you set foot in your room. Every room detail is splendidly designed to create a relaxing overnight stay in Atlantic City, from the elegantly appointed furniture and decor to premium amenities. Spread out or stay with a group in one of Borgata's elegant suites, which feature multiple entertainment areas, plush sofas, his and her vanities, and more. However you spend your day in Atlantic City with some beach time, on the casino floor, shopping or on the dance floor you'll find a peaceful sanctuary in one of Borgata's rooms or suites.
Atlantic City's best live entertainment is on stage year round at Borgata HotelCasino & Spa. From breakout artists and chart-topping bands to live comedy, DJs and even dining events, Borgata gives you so many ways to make it an unforgettable night in Atlantic City. Come in just for the show, or stay overnight at Borgata with one of their great hotel packages.
Some of the biggest names in music have played for sellout audiences at Borgata, including Jay-Z and Lady Gaga. A-list entertainment enjoy performing in the award winning and intimate venues the Event Center and The Music Box; providing for the ultimate experience for a true music fan. The world's best DJs also show off their talents on their state-of-the-art sound systems at MIXX and mur.mur.