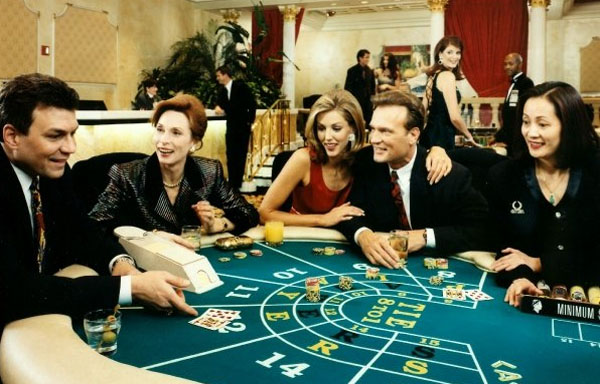 Hotels
Caesars stands alone as the premier destination on the New Jersey shore and is the gateway to the opulence of ancient Rome. Imported marble and flowing fountains decorate our four-story atrium, setting a majestic tone that defines every element of this imperial resort.
Boasting luxurious rooms, attentive service, decadent amenities, and a location adjacent to the world-famous Boardwalk, it's easy to see why Caesars is the most glorious spot in Atlantic City.
Caesars Atlantic City sports 124,720 square foot casino floor space, making it one of the largest contiguous gaming areas in all of Atlantic City. That translates to non-stop action and non-stop winning!
You'll experience first class gaming on every visit with the friendliest, most professional atmosphere around and the most experienced dealers in town.

Its design is influenced by Iconography; the direction, and the placement of elements, to influence players' luck and to create the most lucky seating in the gaming pit.
Just adjacent, is Kwi, the Asian Restaurant and Noodle Bar, that features counter service or dining room service.