By Kellie Speed Aug. 1st, 2011
As soon as the weather gets nice, every New Englander wants to spend as much time on or near the coast as possible. We are no exception, which is why we decided to head up to Camden, Maine for the 4th of July weekend for a visit to the much talked about Grand Harbor Inn.

Located nearly four hours from Boston, the Grand Harbor Inn is Camden Harbor's only luxury waterfront inn. When you arrive, you can enjoy overnight parking accommodations right outside the door, which is a luxury in itself, because of the limited parking in the area.


We stayed in a waterfront pet-friendly suite, which had two queen beds, an enormous bathroom with Jacuzzi tub and separate shower, separate living room, private balcony, gas fireplace and even a Blu-ray player. The property offers a beautiful view of the entire marina, which is filled with yachts and local fishing boats. We were scheduled to take a cruise aboard Schooner Olad, which docks right outside the Grand Harbor Inn, but unfortunately it was too foggy and it was canceled.

When you check in, the front desk will ask you what you would like to have included in the continental breakfast that is brought right up to your room. Ours arrived complete with coffee, orange and cranberry juices, fresh fruit, yogurt, granola and cranberry muffins. If you prefer bagels or English muffins, be sure to ask as they will gladly accommodate.


For dinner, we headed across the street to Fresh, which is also operated by the folks behind The Grand Harbor Inn. The food was incredibly good but our service was a bit harried as our server forgot our side of vegetable tempura and brought out vegetable cavatappi instead without the scallops that were ordered. He apologized for the mistake and did send us off with some scallops in our to-go container.



While the restaurant does need to iron out some of its kinks, for an unforgettable stay, don't miss out on this hidden gem. The Grand Harbor Inn is located at 14 Bay View Landing in Camden, Maine. For reservations or more information, call (877) 553-6997 or visit GrandHarborInn.com.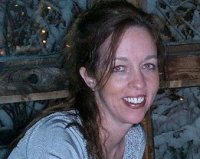 Kellie K. Speed
Kellie Speed is a freelance writer with more than 20 years' experience writing for a variety of publications, including US Veterans magazine, DiverseAbility and BestReviews. She also contributed to Moon Metro's Boston guidebook published by Avalon Travel Publishing and can be reached at kkspeed@aol.com ...(Read More)