By Kellie Speed Feb. 7th, 2012
sRoberta Dehman Hershon knows a bright beautiful garden in the summertime can raise a person's spirit, which is why she created Hope in Bloom.

It's a non-profit 501(c)(3) organization that plants flower or vegetable gardens free of charge throughout Massachusetts at the homes of women and men undergoing treatment for breast cancer.


The organization began in 2005 when Hershon's friend of nearly 50 years, Beverly Eisenberg, succumbed to breast cancer. Eisenberg and Hershon always took pride in caring for their own gardens, selecting plants together, visiting nurseries and creating new gardens. "When Beverly was sick, I gave her flowers and made sure her garden looked great," Hershon said. "I saw how much this helped her outlook. When we were 30, we started gardening so we had been doing it for more than 20 years together. When she died, I wanted to do something to honor her."

Over the years, healing gardens have shown to be therapeutic sanctuaries of comfort and hope for patients and their families. Hope in Bloom creates indoor and outdoor gardens tailored specifically to the recipient's home and lifestyle. Hershon wanted to create a beautiful and tranquil place for people to sit, reflect and escape from the world of doctors, hospitals and illness.


Since forming Hope in Bloom, which relies solely on donations, Hershon has a team of volunteer landscape architects and designers who have created 110 gardens for indoor and outdoor patios ranging anywhere from $200 to $3,000 in costs to build. "Gardens really give people the chance to pause and reexamine their priorities," she said. "It's a chance for patients to escape doctors and hospitals and make their own decisions there. Hope in Bloom works with about 75 volunteer landscape designers across the state. Right now, there is a waiting list of nearly 250 people with breast cancer waiting for a garden. Each garden we create has about six to 12 volunteers who work to create a 12x12 garden that is tailored to each individual receiving it. If the person is unable to take care of it, we will for the first year."


Many of their recipients are now in remission and attribute their good fortune in part to their gardens. Others have told Hershon their gardens have helped to reduce stress and anxiety, which strengthens their resolve to face an often-grueling treatment regimen.

"One of the first gardens we created was in Jamaica Plain for a woman who was really sick with Stage 4 breast cancer," she said. "Eight months later, she was cancer free. I think her garden really helped her and know there is a higher power that helps you cope with this."

Today, the all-volunteer group creates gardens across the state of Massachusetts but Hershon hopes to take the concept nationwide soon. To make a tax-deductible donation or receive more information, visit HopeInBloom.org.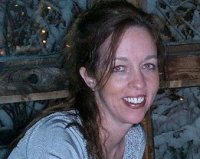 Kellie K. Speed
Kellie Speed is a freelance writer with more than 20 years' experience writing for a variety of publications, including US Veterans magazine, DiverseAbility and BestReviews. She also contributed to Moon Metro's Boston guidebook published by Avalon Travel Publishing and can be reached at kkspeed@aol.com ...(Read More)