By Kellie Speed May. 14th, 2012
When you walk through the door of Boston Harbor Acupuncture, there is a sense of calm and peacefulness in the air that is almost indescribable. Whether it's the aromatherapy that tantalizes your senses or the overall relaxed aura, you soon realize you are about to experience something unique.


Whether you come here to seek help for a specific ailment or injury, the alternative medicine performed here will
rejuvenate your body
and get your life back on the right track. "Acupuncture is designed to diagnose and treat patterns of imbalance and disharmony," said Robert P. Surabian, M.Ac., licensed acupuncturist and owner of Boston Harbor Acupuncture, which he opened last year. "There are two styles of acupuncture: Chinese and Japanese. The number of needles depends on the person and what I am treating. In Chinese acupuncture, we use 10 to 15 needles and in Japanese, I use four or less."
My husband scheduled his first acupuncture visit with Surabian where he started off with a brief health consultation to discuss his prior medical history, any allergies and/or skin abnormalities. The session began with the placement of needles in his feet, wrists, stomach, ears and head. Once the needles had been applied, the treatment focused on digestive health also included the application of Moksa heat where mugwort is rolled into a ball, placed onto the needle and burned.
"Every treatment is customized and designed to help with sleep, energy, digestion and mood," Surabian said. "The effects of acupuncture are cumulative. I recommend 12 treatments over 12 weeks as the baseline treatment to get started. The first treatment is $100 for a 90-minute visit and after that, it's $75 for 60 minutes. Clients who come here often say they are deeply relaxed after just one visit. For my husband, he was able to sleep better, more soundly and felt significantly relaxed after just one visit.
Surabian shares commercial space in the Mercantile Building with Jacquelyn's Waterfront Wellness Spa and Solace Waxing & Skin Care. Boston Harbor Acupuncture is located in the Mercantile Building at 107 Atlantic Avenue in Boston. For more information or to book an appointment, call (617) 293-9829 or visit
BostonHarborAcupuncture.com
.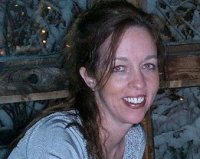 Kellie K. Speed
Kellie Speed is a freelance writer with more than 20 years' experience writing for a variety of publications, including US Veterans magazine, DiverseAbility and BestReviews. She also contributed to Moon Metro's Boston guidebook published by Avalon Travel Publishing and can be reached at kkspeed@aol.com ...(Read More)