By Kellie Speed Jun. 28th, 2012
Summer in Boston would seem incomplete without a visit to the crown jewel of Cape Cod: Nantucket Island. There is so much to do here whether you come for quick weekend getaway or plan a weeklong stay on the island, which is located just 30 miles off the coast of Cape Cod.
Hy-Line Cruises makes getting here so much easier with its frequent daily high speed ferries, which take just an hour to get from Hyannis to Nantucket. Be sure to inquire about the first class lounge upgrade where you can order up some snacks and a drink in a private lounge while enjoying the relaxing quick cruise over to the island. Traditional ferries are also available but take a little longer to get over (about an hour and a half long cruise). Hy-Line is pet friendly and you can even take your bikes on board so you can pedal all around the island.
We stayed in a luxury cottage at Harborview Place available for rent through BeautifulPlaces, which books magnificent villa rentals and concierge services at the top resort and wine destinations all over the world. What makes this pristine property so unique is its private club-like atmosphere, five-star amenities and on-site staff, who cater to your every whim. When we arrived at Straight Wharf, we were greeted by our friendly concierge attendants, Bridget and Yvonne, who assisted with our luggage and walked us over to the property.
Prior to your arrival, BeautifulPlaces' concierge department will coordinate all of your personal arrangements, including planning customized itineraries complete with local activities while providing insider tips about the island. Once you arrive, whether you are looking to make a reservation at one of the island's hottest restaurants or are interested in renting a sailboat for the afternoon, the on-site staff is also only too willing to assist in booking a custom travel itinerary.
Located just two blocks from the cobblestoned Main Street and steps from the ferry at Straight Wharf, Harborview Place is a waterfront enclave of 10 private cottages, each of which offers top of the line amenities, including flat screen TVs with DVD player, wireless Internet and designer interiors. We stayed in the pet friendly Ebb & Flow cottage, a beautifully designed one bedroom with loft complete with Bosch stove and dishwasher, full-size Subzero refrigerator and discreetly hidden iPod docking station tucked away in the wall.
When we arrived, our fridge was stocked with a sampling of cheese and crackers, a bottle of wine, some local brews from the island's famed brewery Cisco Brewers, eggs from The Country Hen, fresh bread and butter and some delicious chocolates from Ambrosia Confections located just up the road (There was even a daily forecast left for us predicting the weekend weather).
We loved the residential living alternative with private club that Harborview Place offered as another option to the typical luxury hotel resort vacation (The property may also be rented in its entirety for corporate and executive retreats, small meetings and events, family reunions, weddings and celebrations).
For lunch, we went to the recently opened Sea Dog Brew Pub located in the renovated Atlantic Café space on South Water Street just around the corner from Harborview Place. The nautical themed restaurant was filled to capacity with people looking to snack on salt roasted clams and steamed local mussels with Spanish chorizo, blonde ale and leeks. Our favorite dishes are the creamy Vermont cheddar mac and cheese with fresh lobster along with the Cuban sandwich made with roasted pork, sliced ham and Swiss cheese paired up, of course, with a pint of their very own blueberry beer.
Interested in shopping? Be sure to check out the newly opened whimsical shop C. Wonder on Federal Street for some striped shirts, brightly colored flip flops, wicker baskets and Ikat dinnerware. Don't miss a visit to The Nantucket Shipwreck & Lifesaving Museum's newest exhibit, "Guiding Lights: Nantucket's Lighthouses, Keepers & their Families" running now through October celebrating the island's historic monuments and heroic maritime captains and sailors. Visit HarborviewNantucket.com to learn more.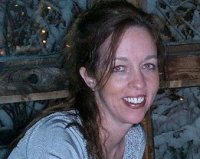 Kellie K. Speed
Kellie Speed is a freelance writer with more than 20 years' experience writing for a variety of publications, including US Veterans magazine, DiverseAbility and BestReviews. She also contributed to Moon Metro's Boston guidebook published by Avalon Travel Publishing and can be reached at kkspeed@aol.com ...(Read More)