By Kellie Speed Aug. 16th, 2012
Not all cupcakes are created equal and only a few are actually wicked good. Just ask mother-daughter Tracey Noonan and Danielle Desroches, the brain team behind Wicked Good Cupcakes, a sweet treat confectionary located in Cohasset, Massachusetts. The South Shore bakery has made a name for itself with their now famous "cupcakes in a jar," which feature layer upon layer of cupcake and frosting goodness all compacted into one delicious Mason jar.
From the originality, artistry and intricacy involved in the details behind each and every cupcake that is made here, Tracey believes it is the care involved that makes the bakery stand out. "It matters to me how each design comes out; it matters to me how the display case looks and it matters to me that people enjoy our cupcakes," she said. The cupcakes here alone deserve special mention. Flavors abound with creativity, like the Hummingbird, for example. It is made with cinnamon infused pineapple and banana cake, topped with Madagascar Bourbon vanilla cream cheese buttercream frosting, and a fondant star.
There is no surprise how good the Peanut Butter Surprise actually is – a rich chocolaty Devils food chocolate cake with a creamy peanut butter cream cheese center topped with a layer of rich, chocolate ganche frosting and crumbled peanut butter cups. The National Velvet is one of the best takes on red velvet we have sampled—a southern style red velvet cake topped with super rich Madagascar Bourbon vanilla cream cheese buttercream frosting.
Other flavors here include Natalie's 24-karat (carrot) cake, Cuckoo For Coconut, Really Raspberry, Cookies and Cream, Plain Jane Vanilla, Mocha Madness and Maple French Toast and Bacon. Be sure to also keep an eye out for their Black Forest Cupcake (the region's only), which should be making its seasonal return to the menu again shortly. Wicked Good Cupcakes is located at 32 Chief Justice Cushing Highway (Route 3A), Cohasset, MA.

For more information, call (781) 923-1369 or visit WickedGoodCupcakes.com.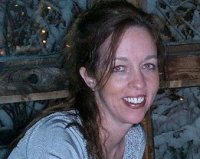 Kellie K. Speed
Kellie Speed is a freelance writer with more than 20 years' experience writing for a variety of publications, including US Veterans magazine, DiverseAbility and BestReviews. She also contributed to Moon Metro's Boston guidebook published by Avalon Travel Publishing and can be reached at kkspeed@aol.com ...(Read More)