By Kellie Speed Jan. 2nd, 2014
Boston is filled with impressive steakhouses in every section of town but there are just a handful that really stand out. OAK Long Bar + Kitchen is one of them. What was once the formal dining room known as the Oak Room located inside the Fairmont Copley Plaza hotel has now been transformed into a sleek new eatery. The former restaurant featured a dark bar in front with the main dining room tucked away in a private back room. However, they knocked down the wall separating the two, leaving a massive open space with tables lining the interior and a focal point now being the enormous bar.
We visited the restaurant recently and couldn't believe the transformation. Gone is the formal feel and intimacy that the Oak Room once exuded. In its place is a more casual atmosphere, a loud bustling bar measuring in at more than 80 feet long (the longest copper bar in Boston), and a menu that focuses on small plates. The interior of the restaurant has vaulted ceilings, 17-foot Palladian windows with stained glass, copper mullions, two fireplaces (be sure to request a seat in front of them) and a temperature controlled glass wine room.
We were seated in a small table with comfortable dining sofa and got started with a margarita and one of their famous vodka martinis stuffed with blue cheese olives. The former Oak Bar was the go-to place in Boston for the city's best martinis, so we were glad to learn that the same generous pours can still be found here.
In the warmer months, the restaurant offers outdoor patio seating, a nice new addition that diners most certainly welcome. There is an open hearth in the kitchen where servers rush out hot baskets of baked bread and crispy flatbreads. The wild boar sausage flatbread topped with San Marzano tomatoes, broccoli rabe and ricotta cheese, was a perfect size for two guests and paired nicely with a 2009 bottle of St. Supery Cabernet. The burgundy truffle zitilini, a creamy blend of cave aged gruyere, gouda, chevre and Grafton cheddar, was delicious but somewhat overpriced.
For the main course, the center cut veal osso bucco comes served as a generous portion of tender veal with pumpkin faro risotto, winter chanterelle mushrooms and ginger honey jus. The 28-day dry-aged steak frites dish was served to a requested medium rare temperature while the 14-ounce sirloin was tender and juicy, next to a side of golden duck fat truffle fries.
Service there, while friendly, was spotty at times with long waits in between dishes (we were there for nearly three hours). Yet, the restaurant bar as a whole was worth the trip and highly recommended.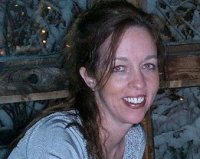 Kellie K. Speed
Kellie Speed is a freelance writer with more than 20 years' experience writing for a variety of publications, including US Veterans magazine, DiverseAbility and BestReviews. She also contributed to Moon Metro's Boston guidebook published by Avalon Travel Publishing and can be reached at kkspeed@aol.com ...(Read More)