By Kellie Speed Feb. 28th, 2014
There is nothing worse than winter skin that looks dry, flaky and dehydrated; and with the record snowfall this season in Boston, it's hard not to have a dull complexion. Which is why I was pleased to learn about skin specialist Julie Michaud at Prettyology, who works to rejuvenate her client's skin with a number of impressive techniques.
Located on Newbury Street, the day spa has recently introduced an organic Glow and Go Facial designed to revitalize and oxygenate skin in just a half an hour. The gluten-free detoxifying treatment works to stimulate the skin, transforming it from the inside out so it's great for tired, stressed, damaged or aging skin as well as sun damaged and uneven skin tones.
I recently made an appointment to see if the facial delivered the results I heard it would. I met with Jennifer Chioccariello, lead medical aesthetician, who discussed my skin concerns and assured me I was going to love the results. The treatment starts with a cleanse using January Labs Pure and Gentle Cleansing Gel. Then a cinnamon and grapefruit exfoliant (which smells amazing) is applied to oxygenate and increase circulation. Next up is an enzyme activator with an ultra tightening mask designed to soften fine lines, detox and make the pores appear smaller.
This is followed by Intraceuticals' Rejuvenate Treatment to give the skin maximum hydration. "The system has low weight hyaluronics with Vitamins A, C and E along with green tea and aloe vera for hydration," Chioccariello said. "It takes any redness out of the skin and hydrates and smoothes. It's youth juice for the skin."
She also applies a lip treatment, which includes an antioxidant lip repair serum followed by a collagen lip mask and finished off with HydroPeptide Collagen to plump up the lips.
To reduce the fine lines around my eyes, she used the Clarisonic Opal using HydroPeptide eye cream. She finished off my new fresh look with Intraceuticals' Hydration Gel, January Labs' Retexturizing Day Cream and Skinceuticals' SPF for added sun protection. Within a half hour, I left feeling refreshed, while my skin was noticeably more youthful and even toned.
Prettyology has also recently introduced the DermaSweep treatment, a high-tech, "green" particle-free micro resurfacing system that provides a more active, non-invasive exfoliation to increase circulation and polish the complexion.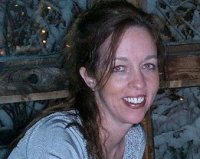 Kellie K. Speed
Kellie Speed is a freelance writer with more than 20 years' experience writing for a variety of publications, including US Veterans magazine, DiverseAbility and BestReviews. She also contributed to Moon Metro's Boston guidebook published by Avalon Travel Publishing and can be reached at kkspeed@aol.com ...(Read More)