By Kellie Speed Apr. 23rd, 2014
Baseball has returned to Fenway Park after the Red Sox's 2013 World Series win, and Wheels Up, the exclusive private aviation partner of the team, has opened a new clubhouse at the ballpark to celebrate. Wheels Up members are given reduced upfront costs to fly, and now they can enjoy the perks of their own lounge at Fenway.
Located at 72 Brookline Avenue, guests entering the private venue will view images of the fleet along the walls including interior shots of the Beechcraft King Air 350i aircraft. The Clubhouse features the same décor inspired by the design of Wheels Up branded aircraft, featuring a blue and white color palette and the distinctive "UP" logo on the aircraft tail. Inside, members can enjoy cocktails at the full-service bar, food and small bites in the luxe space.
Wheels Up was founded by Bill Allard (former chairman and CEO of Marquis Jet Partners) and his partner Kenny Dichter (founder of Marquis Jet Partners, which was bought out by NetJets). Nearly 300 members fly out of private Boston area airports such as Hanscom Field, Norwood Memorial Airport and Plymouth Municipal Airport, as well as Logan International Airport. The company charges members a one-time initiation fee, an annual rate and an hourly rate when flying.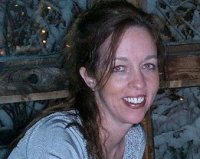 Kellie K. Speed
Kellie Speed is a freelance writer with more than 20 years' experience writing for a variety of publications, including US Veterans magazine, DiverseAbility and BestReviews. She also contributed to Moon Metro's Boston guidebook published by Avalon Travel Publishing and can be reached at kkspeed@aol.com ...(Read More)