By Kellie Speed Sep. 26th, 2019
Tailgating season is now officially upon us, which means it's time to hook up a new grill here in Patriots Nation to enjoy all of the action at Gillette Stadium. Introducing the new stainless steel charcoal barbecue grill known as the IG Charcoal BBQ.
The multi-functional unit is super easy to set up and takes just about 15 minutes to put it all together. Included is a sturdy rotating charcoal handle for temperature control to easily raise and lower the heat level of the charcoal, folding side trays for grilling utensils, bottom storage rack, sliding ash tray collector for simple cleanup, two wheels for mobility around a patio, and a large rectangular grill top cooking surface.
The grates are easily placed into the grill for cooking and lifted when done cooking to remove for cleaning when cooled. The side folding tables are ideal for food prep, holding seasonings or storing grill tools and accessories when cooking. (There is also an additional storage shelf under the grill where you can house your grilling tools).
We love the adjustable charcoal tray which makes grilling easier than ever. It can be raised up and down to keep the temperature within the select range you want. If you are finding the grill is searing too much with extra flareups, simply lower the charcoal for less heat. This model is most ideal for the ultimate tailgate food - grilling burgers, bratwurst and hot dogs.
When it comes to cleaning, the stainless steel finish (even for the grates) makes it a simple task. The slide out ash tray collector can be quickly and easily emptied for the next round of grilling. Unfortunately, the grill does not contain a lid so it must be properly stored under a patio canopy or in your garage when not in use.
For more information, visit https://igbbq.com/.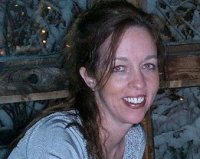 Kellie K. Speed
Kellie Speed is a freelance writer with more than 20 years' experience writing for a variety of publications, including US Veterans magazine, DiverseAbility and BestReviews. She also contributed to Moon Metro's Boston guidebook published by Avalon Travel Publishing and can be reached at kkspeed@aol.com ...(Read More)