By Kellie Speed Nov. 12th, 2021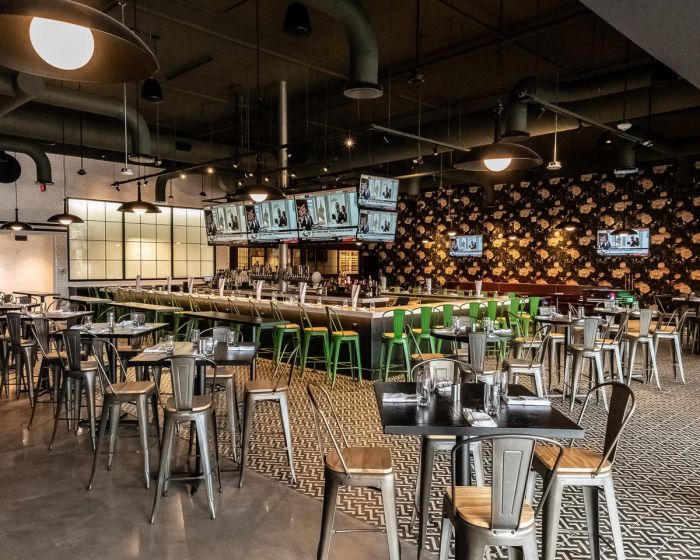 Even though the temperatures are cooling down, the dining and entertainment scene is certainly heating up in Plymouth, Mass. thanks to the new addition of G Pub to West Plymouth Square.
G Pub comes to us by way of hospitality and management company, G Hospitality, which operates several other venues in Massachusetts and Rhode Island. This is the first of its kind to hit the South Shore where you can enjoy everything from gastro-style fare to a craft cidery and arcade all under one roof.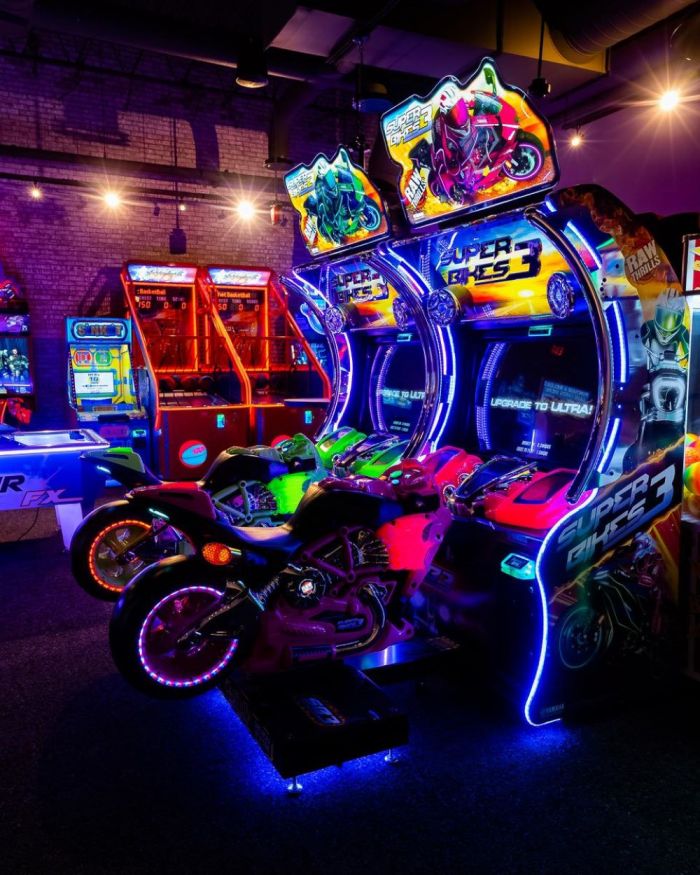 We recently visited on a busy weekend night and while we arrived on the earlier side (4 p.m. when G Pub opens), there was not an empty table when we left. More than 30 TVs line the restaurant and bar where adults can belly up for a craft cocktail or a taste of the craft cider featured in the cozy taproom located in the back portion of the restaurant from High Limb Cider. We recommend ordering up the Core Series sampler, which features pours of everything from The OG (classic cider) and Honeypot (saison) to a seasonal Pumpkin Spice.
Whether you opt to enjoy an arcade game with the kids before dinner or are saving a round of pool, game of shuffleboard or pinball competition with your friends for after dinner with some cocktails, this fun spot has something for everyone in the sprawling 22,000-square-foot space.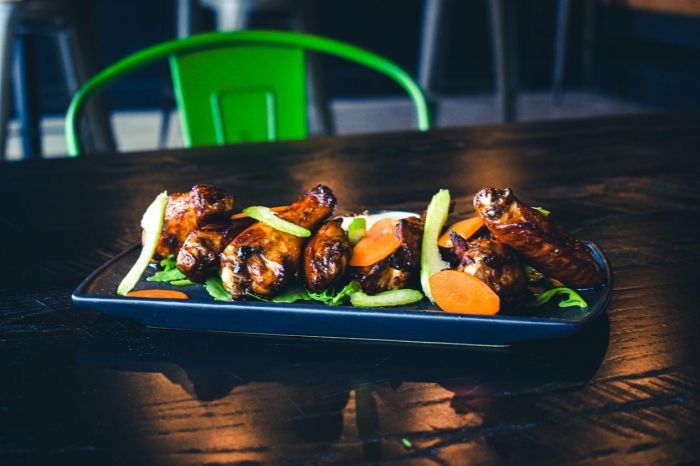 When it comes to dining, think elevated comfort food. Chicken wings, for example, are made even better with honey ginger bourbon sauce (you can still request plain or traditional Buffalo), but a real standout here is the short rib poutine. This heaping dish is large enough for four to share, but you won't want to. Trust us, it's *that* good. The crispy golden fries in this generous dish are topped with flavorful braised short rib, cheese curds, pickled chilies finished off with stout gravy. For a bit lighter fare, it doesn't get much better than the tangy Korean sticky ribs made with gochujang barbecue sauce topped with kimchi, scallions and toasted sesame.
While we wish we had saved room for more appetizers, we look forward to returning soon to try the Italian nachos (fried pasta chips with asiago fondue, fresh tomato-basil relish and roasted eggplant) as well as the chicken parm "pizza" made with breaded and fried chicken crust topped with house-made marinara, fresh mozzarella and basil.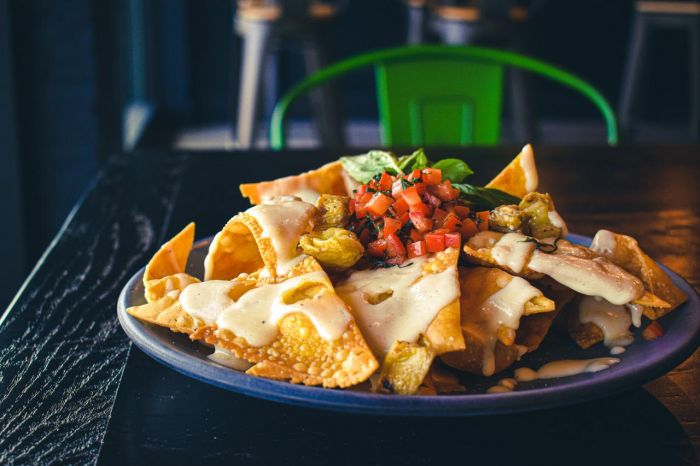 If you are looking to enjoy some casual fare, you will find the usual suspects on the menu here like a fried fish handheld, Kobe beef hot dog on a buttered brioche bun, and a crispy chicken sandwich, but if you are looking for a heartier sampling, try the short rib grilled cheese on sourdough bread, banh mi on toasted ciabatta loaf or the smokehouse burger with applewood smoked bacon.
For main events, Cape Codder was hailed the winner of the table - a delicious chorizo-encrusted cod arrived in a sweet corn veloute, chive oil and smashed fingerling potatoes. There is also a "Butcher Shop" section of the menu that includes everything from grilled rack of lamb and tuna steak to an eight-ounce tenderloin and our favorite, the 14-ounce ribeye. The well marbled cut was cooked to our medium rare liking and made even better with the addition of a side of creamy lobster mashed potatoes and crispy Brussels sprouts.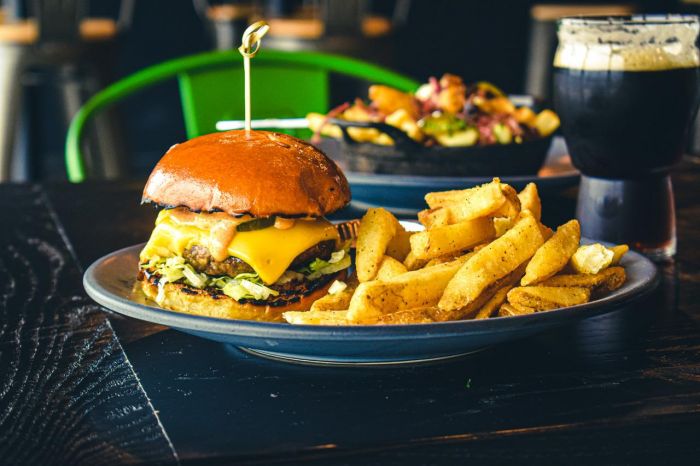 Other entrees include Statler chicken, wild mushroom bucatini, grilled miso salmon and grilled ahi tuna nicoise.
If you are looking for a fun night out on the town that can be enjoyed without having to drive into Boston, G Pub certainly delivers on all fronts. G Pub is located at 101A Carver Road in Plymouth, Mass.
Kellie K. Speed
Kellie Speed is a freelance writer with more than 20 years' experience writing for a variety of publications, including US Veterans magazine, DiverseAbility and BestReviews. She also contributed to Moon Metro's Boston guidebook published by Avalon Travel Publishing and can be reached at kkspeed@aol.com ...(Read More)