By Kellie Speed Jun. 28th, 2022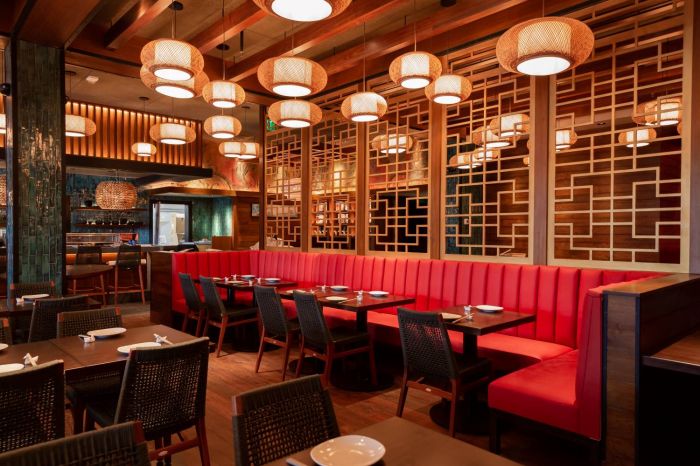 Courtesy of Karma Asian Fusion
When visiting the Burlington Mall, you might not expect to find a high-end Japanese restaurant, but Karma Asian Fusion has set out to prove its menu not only offers top ingredients, but is also approachable.
Their fusion sushi features "a cross between Japanese flavors and the delicate sauces and styles of France." Sure, you can find classics like a spicy tuna roll and salmon avocado maki on the menu, but why not opt for specialty standouts like the Ichiban A5 Wagyu on Fire Roll, Pineapple Express Maki or Seared Hamachi Maki + Caviar?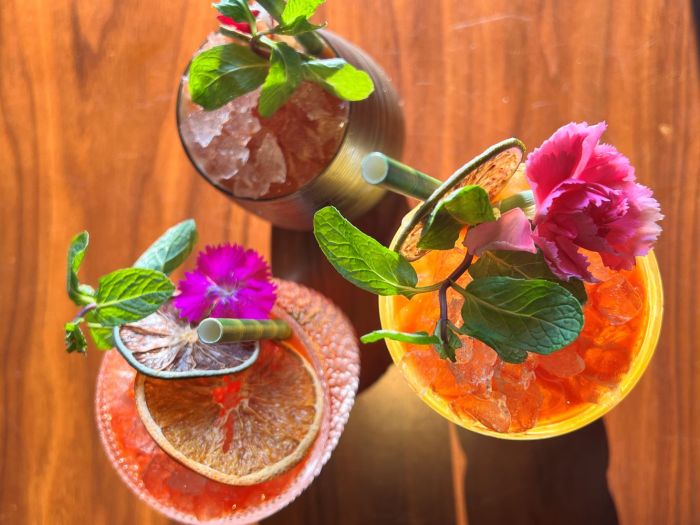 Courtesy of Karma Asian Fusion
We recently visited the North Shore location (the fourth opening by owner Iverson Guo) and were quickly greeted by our server Miranda. We started off with a classic cocktail – a Mai Tai – and a signature Butterfly Nectar made with Haku rice vodka, lychee, butterfly tea and lemon. Their creative cocktail list offers fun twists on favorites. Take, for example, the Shinjuku, also known as the "Manhattan of Japan" made with Nikka Coffey Grain Whisky, Amaro, dry vermouth and barrel aged Boulevardier.
Speaking of whisky, Karma is the only restaurant in Massachusetts to offer Shibui Whisky. They also have a collection of other rarely found high-end Japanese whiskies, including Hibiki Harmony, Hibiki 17 and Kujira 20.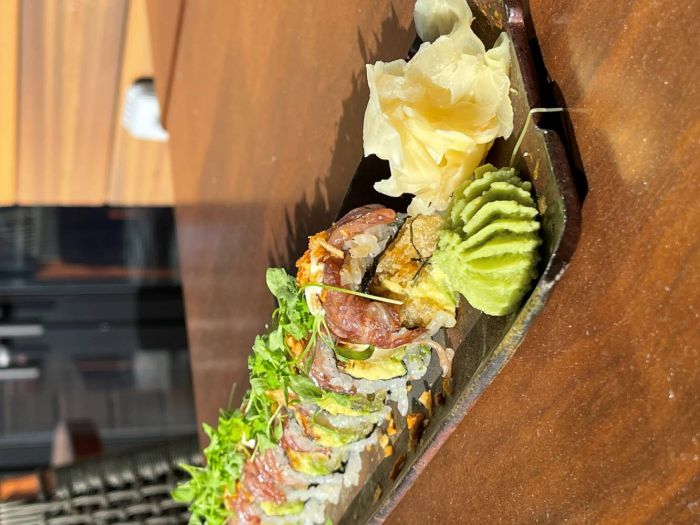 We recommend starting off with the Snow Mountain Maki, a delicious combination of spicy shrimp tempura, cucumber and avocado topped with tobiko and snow crab meat. The Karma Three Layers was impeccably presented – torched albacore served over spicy crabmeat and scallops with diced salmon.
The Kobe roll is one of their newer (and must-try) additions to the menu – a decadent combination of shrimp tempura, avocado, fried onion topped with seared Wagyu beef, truffle aioli and poke sauce.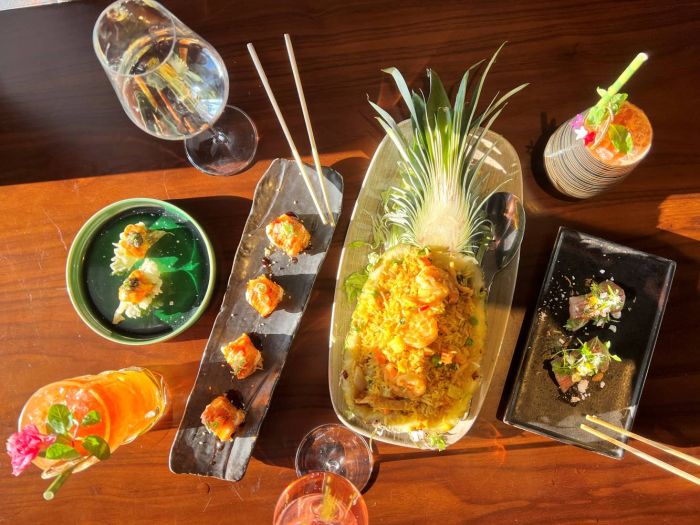 Courtesy of Karma Asian Fusion
When it comes to main dishes, the Yuen-Yang Spicy Chicken served over string beans and the uber tender Mongolian Beef with scallion, onions and garlic were our top picks. Be sure to try the Pineapple Fried Rice filled with chicken, shrimp, onion, pineapple, mixed peas and egg beautifully presented in a carved-out pineapple.
We recommend finishing it all off with a sampling of Joto Yuzu Sake, a Japanese take on limoncello, or try a sampling from their impressive collection of Japanese whiskies.
A 15-course Omakase is also available with a reservation booked in advance.
Karma Asian Fusion will be opening two more locations in Massachusetts by the end of the year. For more information, visit https://www.burlington.karmaasianfusion.com/.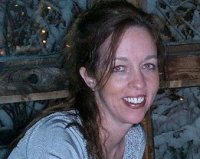 Kellie K. Speed
Kellie Speed is a freelance writer with more than 20 years' experience writing for a variety of publications, including US Veterans magazine, DiverseAbility and BestReviews. She also contributed to Moon Metro's Boston guidebook published by Avalon Travel Publishing and can be reached at kkspeed@aol.com ...(Read More)