By Kellie Speed Sep. 26th, 2022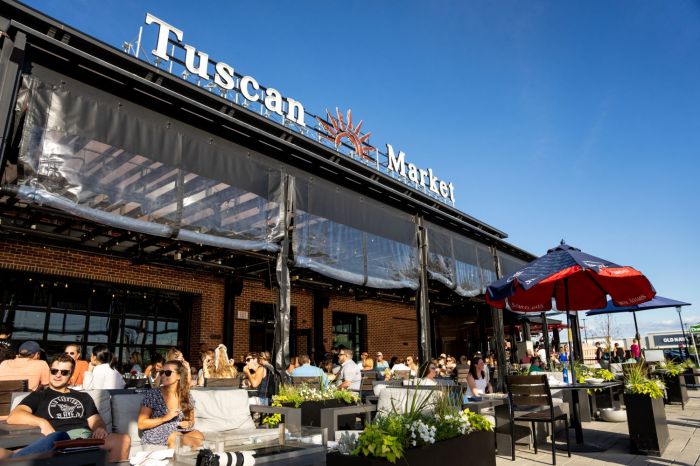 Courtesy of Tuscan Brands
While the long, hot days of summer won't return until next year, things are just starting to heat up at Tuscan Village in Salem, NH.
Located just a half-hour north of Boston, this hot spot is about to turn into an entertainment and lifestyle destination. One of the many New England locations under the Tuscan Brands umbrella, this might be their best one yet.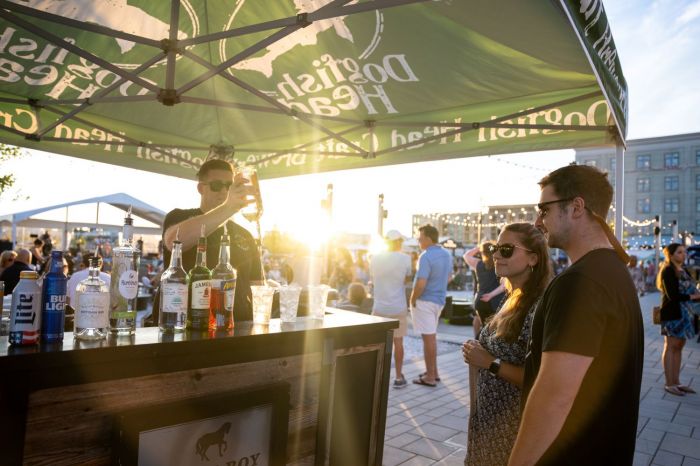 Courtesy of Tuscan Brands
Whether you come here to shop at the numerous collection of stores like Sierra, Pottery Barn or Williams-Sonoma or to check out the beer garden for a Tuscan burger paired up with a Dogfish Head 60-minute IPA, there is something for everyone.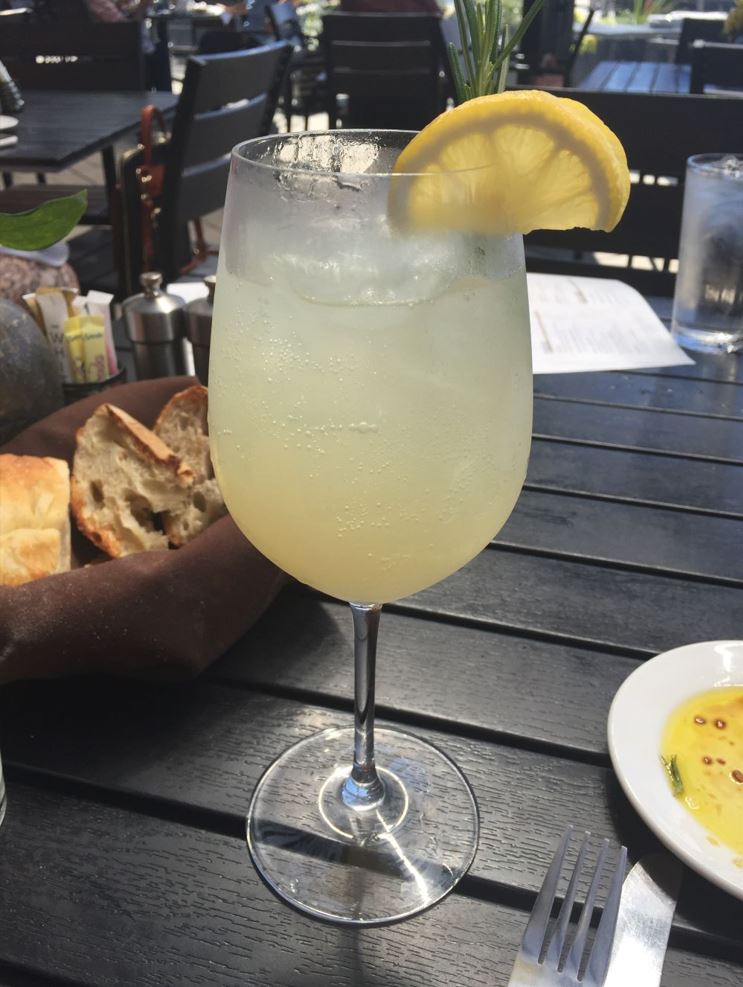 On a recent weekend visit to Salem, we decided to check out Tuscan Market. (There is a second outpost of the Italian restaurant and artisan market located in Portsmouth). The brunch menu here features everything from specialty cocktails like an Amalfi Mule to a Sicilian Margarita.
We were seated on the covered patio designed for dining al fresco. Our friendly server greeted us and recommended we get started with one of their popular cocktails, a Limoncello Spritz, a delicious combination of Limoncello, Prosecco and soda water.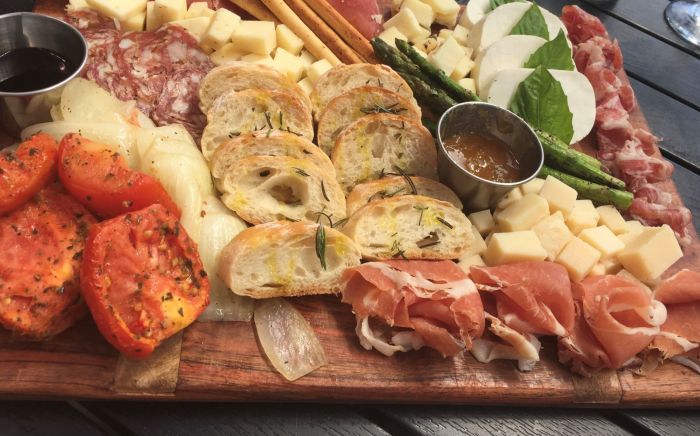 Kellie Speed
She also suggested a charcuterie board to start and we were glad she did. An enormous sampling arrived filled with everything we love from herb tomatoes, slices of rustic bread and Prosciutto Di Parma to fresh mozzarella topped with basil, grilled asparagus and some of the best imported cheese samplings we have ever tasted served alongside a decadent sampling of truffle honey.
A visit here would be remiss without sampling one of their signature pizzas. The Margherita is a standout. Simply prepared with housemade mozzarella, San Marzano tomatoes and fresh basil, this pizza will make you realize some of the best things in life are also the simplest.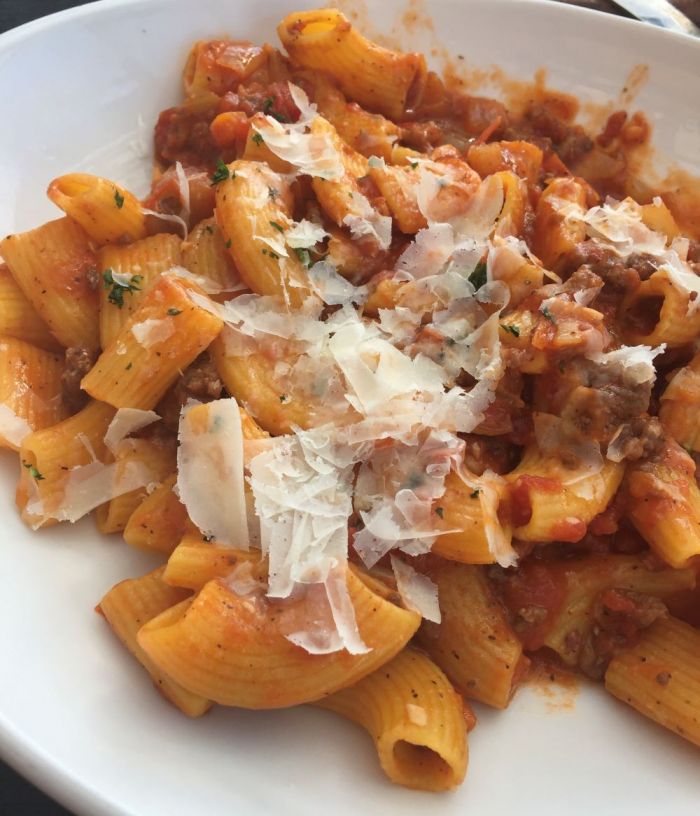 Kellie Speed
Moving right along, the Bolognese should not be missed. A hearty portion of pasta fresca is combined with an addicting braised sauce combination of San Marzano tomatoes, beef and pork.
The brunch menu features familiar favorites with an Italian twist (think Tartufo eggs Benedict with prosciutto; a chicken parm panini; and ricotta pancakes).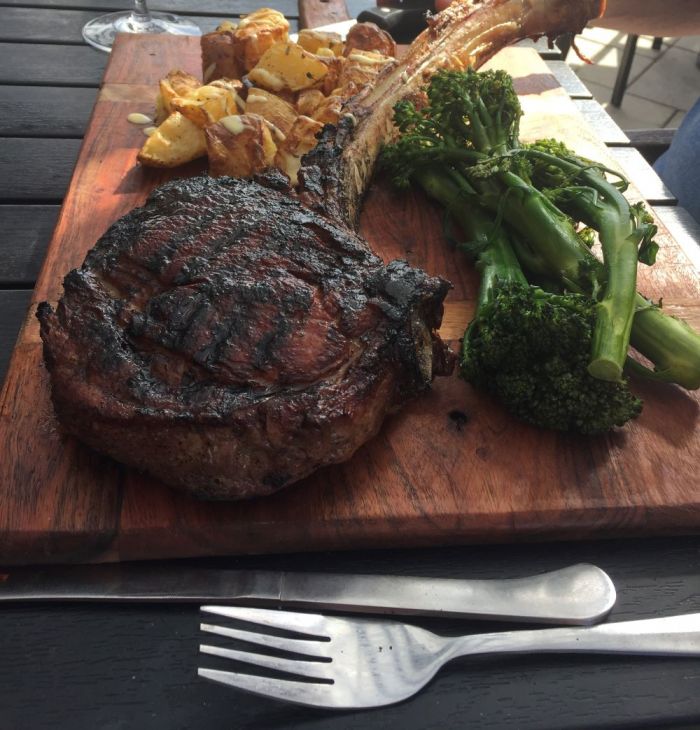 Kellie Speed
Our server suggested the dry-aged, long bone ribeye dinner, which is one of their most popular entrees – and for good reason. A well-marbled and enormous (as in 48-ounce ginormous) cut selected from the front Italian butchery arrived, cooked to our medium-rare liking, on a cutting board accompanied by roasted garlic broccolini and roasted potatoes.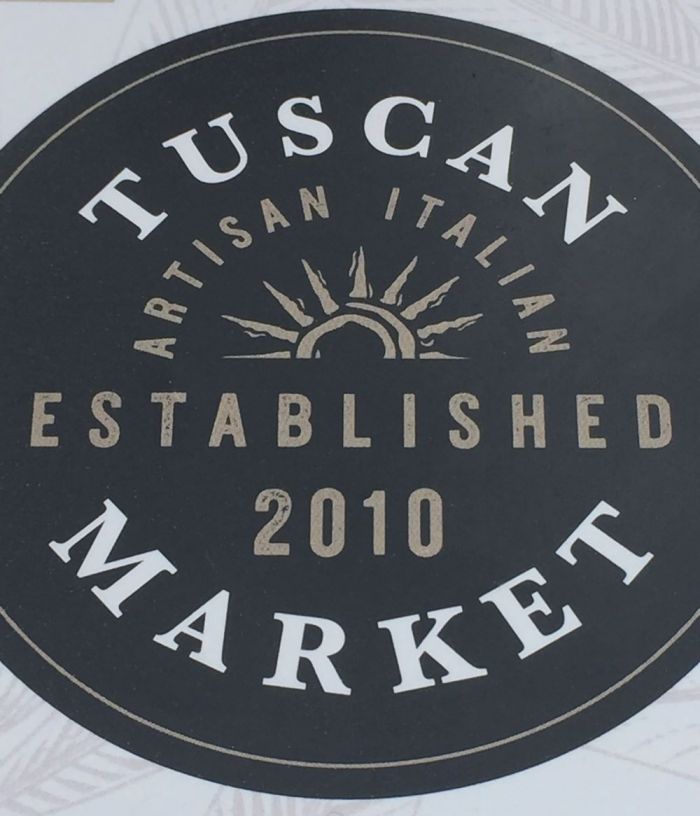 Kellie Speed
As the name implies, Tuscan Market also offers an array of handmade pastas, sauces, imported Italian cheeses and olive oils that you can purchase on your way out. Don't miss their selection of freshly baked pastries, cannolis and bread as well.
Keep an eye out for fun fall happenings coming up, including Oktoberfest, a Beer & Food Festival, and their annual Toscana Fest.
Next year, they will be unveiling the opening of Marriott's Artisan Hotel along with numerous luxury residences.
Tuscan Village is located at 9 Via Toscana in Salem, NH.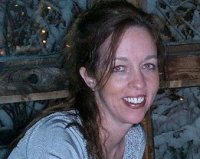 Kellie K. Speed
Kellie Speed is a freelance writer with more than 20 years' experience writing for a variety of publications, including US Veterans magazine, DiverseAbility and BestReviews. She also contributed to Moon Metro's Boston guidebook published by Avalon Travel Publishing and can be reached at kkspeed@aol.com ...(Read More)