By Kellie Speed Aug. 21st, 2023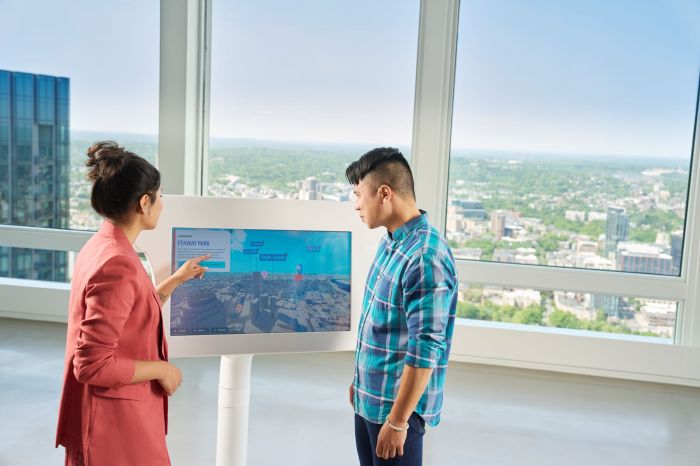 Courtesy of View Boston
When Top of the Hub closed its doors in 2020, the entire city of Boston was anxiously awaiting to see what would take over the space.
A reinvented concept has finally emerged, taking over the top three floors of the Prudential Center.
View Boston now offers visitors some of the best views of Boston and beyond from high atop the 50th, 51st and 52nd floors. The 59,000-square-foot observatory provides the opportunity to soak in both indoor and outdoor panoramic views from two dining destinations along with an open-air roof deck.
There are immersive experiential exhibits along the way as well, offering visitors the opportunity to learn more about the city and its famous landmarks.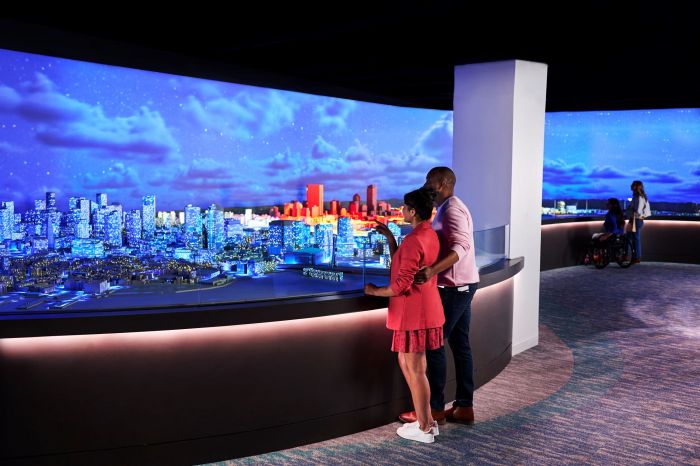 Courtesy of View Boston
Tickets are sold on the main level of the Prudential Center and then visitors are shown their way to an elevator that makes guests feel like they are traveling up through the clouds to the top floor. From here, Virtual Viewers offers a 360-degree view of the city that spans from Fenway Park and Logan Airport to Back Bay and South Boston, and miles beyond.
If you head down to the 51st floor Cloud Terrace, a full bar awaits offering creative cocktails and light bites. There is also a Big Picture Selfie experience that captures live photos with spectacular views. Here, you can also enjoy both indoor and outdoor seating.
If you head down one more level to Boston 365, visitors can visit another area for a drink and check out a 50-foot wide projection-mapped 3D model of Boston. There are 14 LED touch screens found here along the wall of the Explore Boston exhibit, along with Open Doors, a 370-degree immersive theater.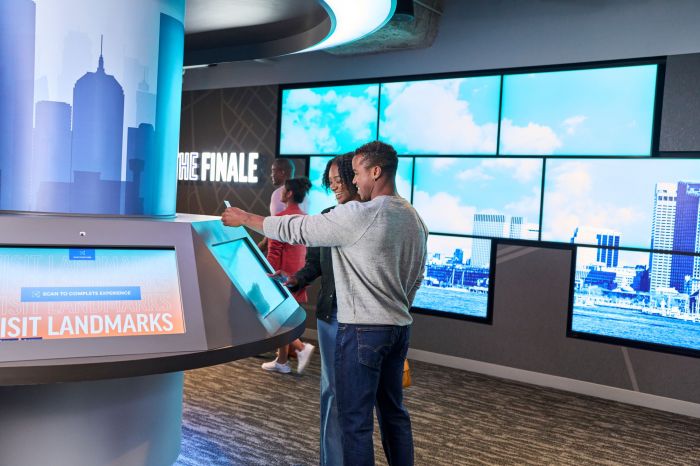 Courtesy of View Boston
"We were fortunate to have collaborated with these extremely talented teams to make the technology in the space come to life,' Justin Rink, general manager of View Boston said in a statement. "We strive to provide our guests with more than just a spectacular view, but rather an immersive experience to coincide with it."
The observatory is open daily along with the Stratus cocktail lounge and The Beacon bistro. Guests can purchase tickets and make dining reservations online.
View Boston is located at 800 Boylston Street in Boston.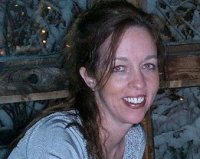 Kellie K. Speed
Kellie Speed is a freelance writer with more than 20 years' experience writing for a variety of publications, including US Veterans magazine, DiverseAbility and BestReviews. She also contributed to Moon Metro's Boston guidebook published by Avalon Travel Publishing and can be reached at kkspeed@aol.com ...(Read More)