By Kellie Speed Sep. 5th, 2023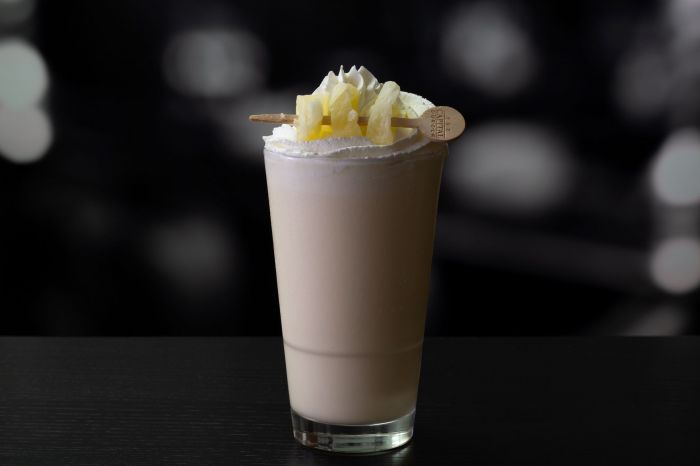 Courtesy of The Capital Burger
When it comes to rounding up Boston's top steakhouses, The Capital Grille is always at the forefront of the list. From perfectly prepared dry-aged steaks to exceptional expert service, it's no wonder the fine-dining restaurant continues to receive accolades for its unparalleled consistency.
Two years ago, a more casual counterpart of the formal steakhouse opened in the space that formerly occupied Papa Razzi on Newbury Street. If you haven't met yet, consider this your formal introduction to The Capital Burger.
Located in Back Bay near Copley Place and the Prudential Center, the Newbury Street extension is the third opening from the Washington, D.C.-based gourmet restaurant. Another is located in Reston, Virginia and earlier this spring, they opened a fourth location in Coral Gables, Florida.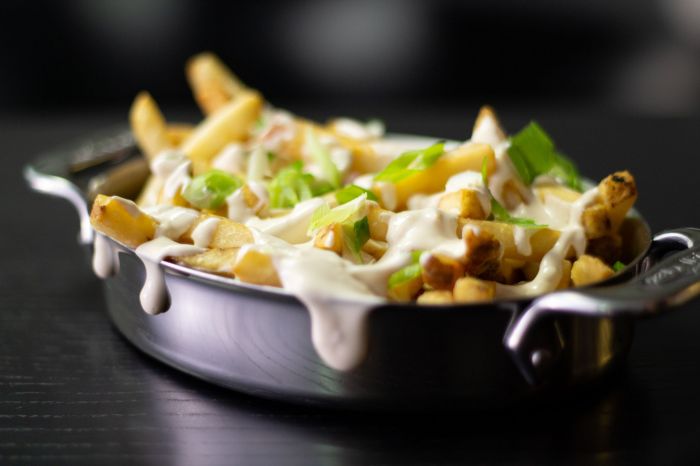 Courtesy of The Capital Burger
If you think all burgers are created equally, you haven't visited this haute spot. The luxe concept has taken Boston by storm, raising the bar for how a gourmet burger should taste.
You'll find familiar faces on the menu like The Capital Grille's signature Stoli Doli cocktail, but The Capital Burger also offers a fun approach with a spiked shake version as well made with Stoli vodka, vanilla ice cream and candied pineapple.
For starters, be sure to try the addictive deviled eggs complemented by a mason jar full of candied smoked bacon. The red chili-glazed chicken wings offered the perfect amount of heat cooled down by a side of cilantro-buttermilk dipping sauce.
Smoked gouda cheese fries with roasted poblano chiles and scallions can also be ordered as a starter – just sayin'.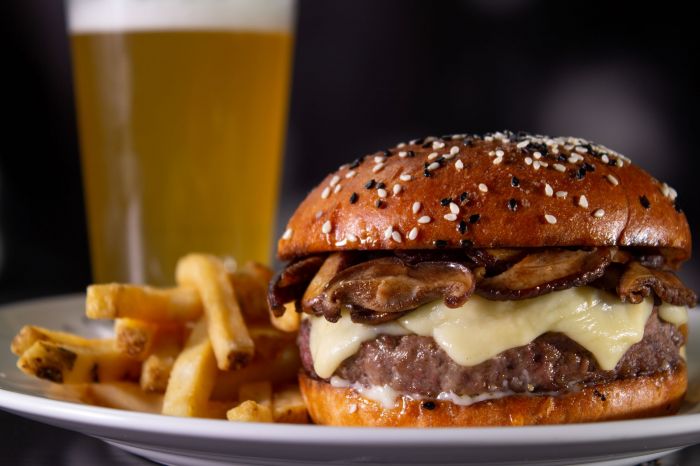 Courtesy of The Capital Burger
It's a difficult feat, but you will want to save some room for the real reason you visited: the luxe burgers at The Capital Burger feature elevated toppings that take them to the next level.
Served on a brioche bun, burgers here are crafted using a proprietary blend of beef by Pat LaFrieda Meat Purveyors. Lavish toppings range from Wisconsin Grand Cru Gruyere, truffle aioli, and cabernet-braised sweet onions to black truffle and blue cheese.
Signature burgers include a French onion-style Capital Burger, bacon cheeseburger, blue cheese and truffle burger, and classic cheeseburger. There is also a vegetarian option featuring a mushroom and black bean burger topped with mozzarella, bibb lettuce and chili mayo.
The standout for us (Roasted Wild Mushroom and Swiss Burger) was topped with roasted portobello mushrooms, melted Jarlsberg Swiss, and a decadent truffle aioli served with an enormous side of golden sea salt French fries. Truly the best burger we have ever eaten.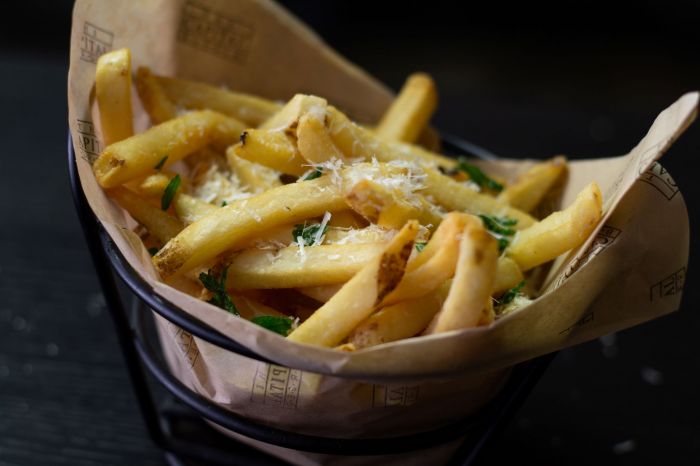 Courtesy of The Capital Burger
Also featured on the menu are a southern-style fried chicken sandwich with spicy honey and lobster roll served on a toasted brioche roll.
The phenomenal Prime New York strip sandwich was a true indulgence, overflowing with melt-in-your-mouth, dry-aged slices of New York strip topped with cabernet onions and smothered in melted Grand Cru Gruyere cheese.
There is also a ribeye steak frites on the menu if you are looking for something a bit heartier.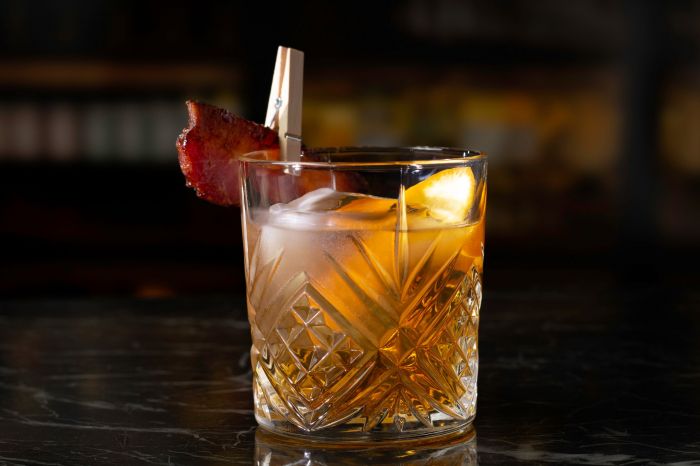 Courtesy of The Capital Burger
While we did not save room for dessert, they do offer a coconut cream pie and Belgian chocolate mousse, both served in one of their signature mason jars.
Instead of dessert, you might also opt for a Smoked Bacon Old Fashioned, spiked bourbon caramel shake, or classic hand-spun vanilla milkshake.
Trust us, you'll be glad you did.
The Capital Burger is located at 159 Newbury Street in Boston, Mass.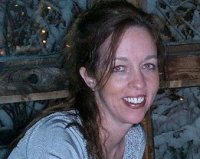 Kellie K. Speed
Kellie Speed is a freelance writer with more than 20 years' experience writing for a variety of publications, including US Veterans magazine, DiverseAbility and BestReviews. She also contributed to Moon Metro's Boston guidebook published by Avalon Travel Publishing and can be reached at kkspeed@aol.com ...(Read More)