By Eric Meyers Nov. 8th, 2011
Among the memories that Thanksgiving evokes of family and turkey is the reminder that it's going to be cold, you'll want a fire to curl up next to, and you'll travel to dinner in your warmest jackets in most parts of the country. And while America is the birthplace of Thanksgiving, only sharing the holiday with Canada, that doesn't mean you can't search out some sun to have with your celebration. Many celebrities head down to Mexico for the holiday, and you can follow their lead and celebrate abroad with Capella Pedregal Resort & Residences.


Capella Pedregal combines intimate privacy and luxury accommodations in Cabo San Lucas year-round, but at the end of this month they are hosting a very special dinner for Thanksgiving. The resort's Don Manuel Restaurant will host a dinner prepared by Executive Chef Marco Bustamante. The three-course menu begins with Butternut Squash Soup and Local Quail Breast, moves on to Roasted Turkey and Seared Pacific Sole, before finishing with Pecan Pie and Chocolate Fondant, among other choices.

Bustamante has also prepared a menu to be served in your residence, so you can take the idea of Thanksgiving leftovers to the next level the following day or evening.

Add this to the tranquil bliss and elegant amenities already offered by Capella Pedregal, and you have a recipe for a tropical turkey day to be remembered.

More information about their property, restaurant, and Thanksgiving packages is available at CapellaHotels.com.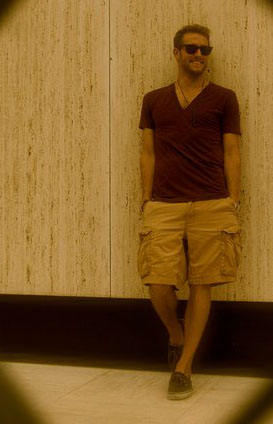 Eric Meyers
Eric Meyers is a native New Yorker who graduated in Journalism at San Francisco State University. While in the bay, he wrote for various publications like 944 and [X]Press. He has considerable experience in many aspects of culture, and holds a minor degree in the subject. Eric Meyers is also an Online Content Creator for The House Boardshop and author of two cover features for Snowboarder Ma...(Read More)