By Blakely Trettenero May. 24th, 2017
I walked into the entrance of the Grand Solmar wondering if I had arrived at the correct destination. Crisp white walls were the backdrop for the hand painted colorful Mexican tiled fountains, perfectly planted cactus and succulents, and a cool Cabo San Lucas breeze. The more I looked around the more difficult it became to distinguish if I was at a hotel or a private and sprawling Mexican hacienda. A warm smile greeted me along with a handmade tamarind margarita as I made my way into the chic check-in area and I knew I was at the right place.
I meandered my way down to one of the five infinity pools that seemed to spill into the endless blue horizon behind. Large waves crashed onto the beach and a salty breeze followed as I got closer to the cobalt blue Sea of Cortez. I looked in the pool and was immediately drawn towards the swim up bar where behind a friendly bartender was mixing a fresh craft margarita. I mentally scheduled what I would be doing later in the upcoming days.
Grand Solmar Land's End is the latest and the highest end property of the local family owned Solmar Resorts. This property is perfectly positioned at the adjacent side of the iconic El Archo with panoramic views of the ocean and landmark itself. With every tiny detail of the property flawlessly thought out, it is evident that the owner himself put his personal touch on the planning and building of the resort.
I found myself at the open-air Las Brisas restaurant equally as mesmerized by the food as I was with the stunning beach the restaurant was situated on. Creamy guacamole with the perfect amount of spice and lime, deliciously crafted unique margaritas, and a wide variety of tacos filled my table. I gluttonously sat there devouring my cactus taco, not wanting to leave.
Later that night at La Roca dinner was an intimate experience filled with innovative, upscale Mexican cuisine that would blow any gourmand away. If you're wanting something other than Mexican food, you will be sure to find it at one of the eight different (yet equally as delicious) restaurants on the property.
Aside from luxurious rooms, picturesque panoramic ocean views, and incredible food what really stood out to me the most was the staff. They're kind, attentive, and genuinely happy to see you there which is all a result of enjoying where they work. I reluctantly left Grand Solmar Land's End feeling refreshed, full, and knowing that one day I will be back.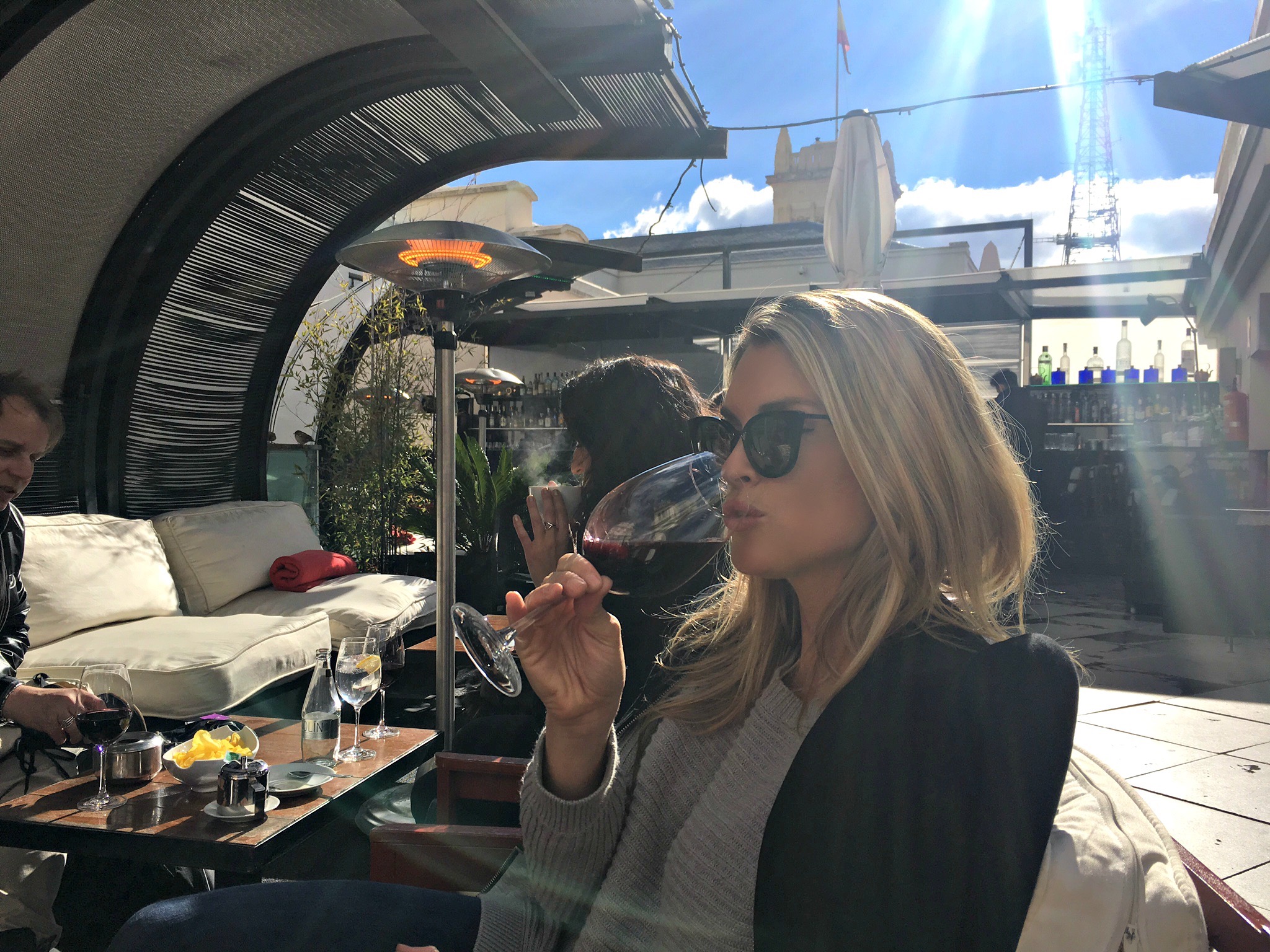 Blakely Trettenero
My name is Blakely Trettenero and I'm a trained chef with an insatiable appetite for traveling. I'm the owner of the travel site HungryforTravels.com and freelance writer. I've currently been to over 45 countries and the number grows by the month. From hiking to Tiger's Nest Monastery in Bhutan to diving the Continental Divide in Iceland to sipping champagne seaside in Greece my adventures are not...(Read More)