By Jill Weinlein Jun. 26th, 2020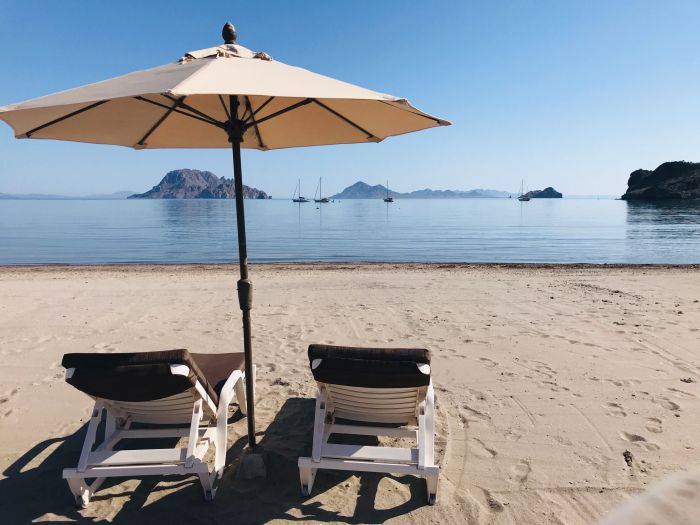 Jill Weinlein
Located on the east coast of the Baja Peninsula is the white sand beach resort of Villa del Palmar Beach Resort & Spa. Since the spread of COVID-19 has slowed within Mexico to the point that the Mexican Federal Government has provided re-opening dates, the Villa del Palmer Resort & Spa staff has been preparing for this moment to welcome back travelers to a safe and secure environment.
With zero cases of COVID-19 within the company, the resort has implemented and follows a health and safety program. "We understand that travelers are aware of new social distancing and hygiene protocols and at Villa del Palmar Loreto we're committed to ensuring a safe environment for our guests, staff and our community. Our guests and co-workers are our most valuable resources—and the focus of our dedication and continued commitment to excellence," said Sixto Navarro, General Manager. "Guests will notice only slight differences in how we offer our services from a few months ago. However, we believe these changes will make for a better overall experience."
All personnel have received adequate training with respect to the symptomatology, preventive measures, safety and sanitation measures related to COVID-19.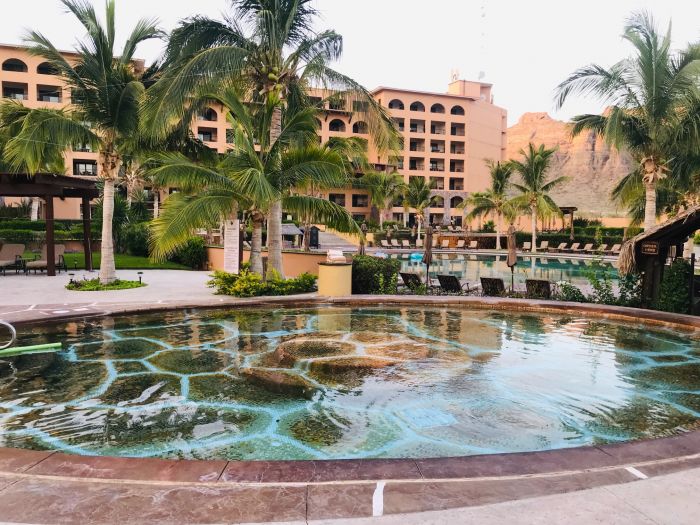 Jill Weinlein
The resort's beautiful setting offers abundant outdoor activities, and open spaces along the sprawling stretch of Danzante Bay in the Islands of Loreto. It's a natural habitat for 900 species of fish living in clear turquoise waters. Guests will enjoy plenty of fresh air while participating in world-class sport fishing, beach yoga, swimming, snorkeling, paddle boarding, kayaking, and seasonal whale watching.
The swimming pools around the resort have plenty of comfortable lounge chairs that are distanced 6 feet away from each other. Tennis courts and the gym times are by appointment only for limited periods of time. All workout equipment is sanitized frequently. Guests are welcome to explore miles of well-marked hiking trails and open space for social distancing.
The four on-property restaurants offer abundant outdoor seating to sip margaritas and eat fish tacos. Direct meal preparation at the table and buffet services have been temporarily suspended.
For those who choose to dine on their outdoor terrace overlooking the Danzante Bay, the onsite grocery market is fully stocked with provisions.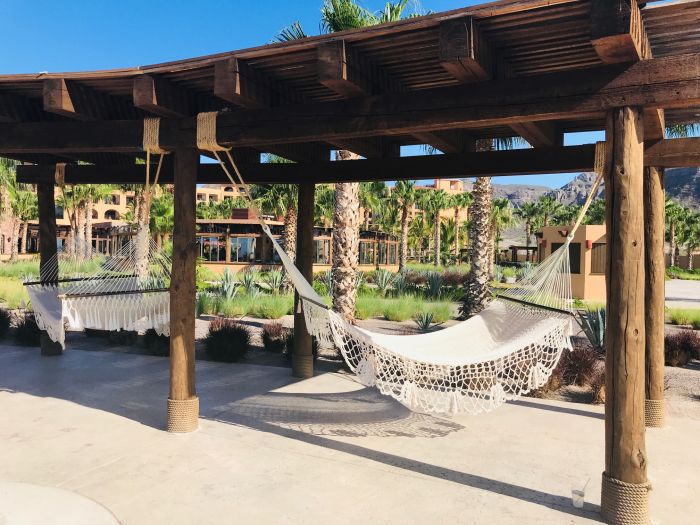 Jill Weinlein
A new health and hygiene program is in place based on the recommendation and instruction of the government and health organizations. Access points at the resorts are fitted with thermal cameras to monitor the temperatures of guests in a non-invasive way.
Upon arrival, guests suitcases will be sanitized, and guests will find security seals to validate that no one entered the room after it was cleaned and disinfected.
Every guest room is thoroughly cleaned and sanitized using hospital-grade disinfectants between each guest's stay. Paper amenities, pens, and magazines will be removed from rooms, and only available on request.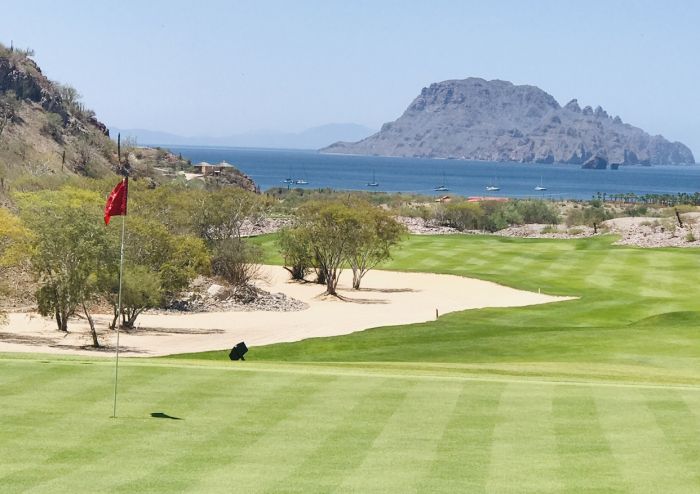 Jill Weinlein
TPC Danzante Bay, the resort's award-winning Rees Jones designed golf course, has also implemented additional safety measures. Guests will be asked to handle their own golf clubs and equipment to and from their rooms and the golf course.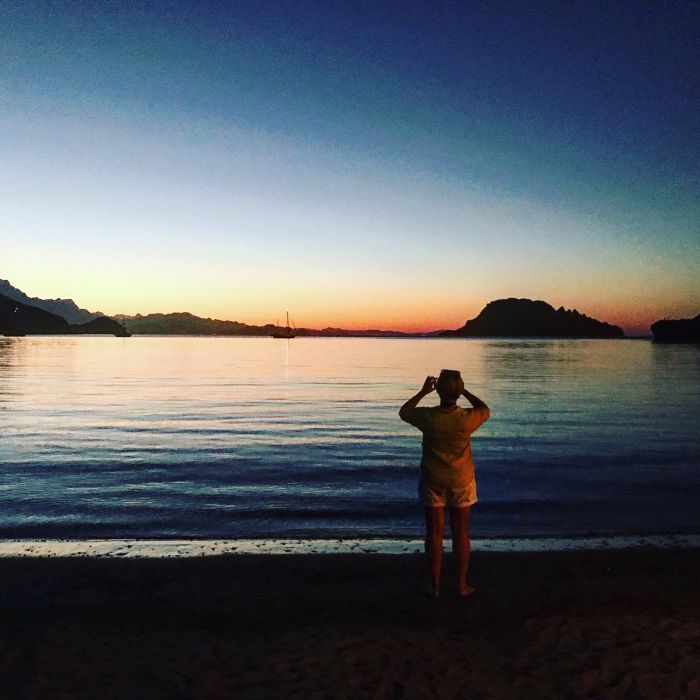 Jill Weinlein
Right now there are attractive airfares and direct service to Loreto (LTO) from Los Angeles International Airport (LAX) on Alaska Airlines on Thursdays and Saturdays. Loreto is located 300 miles north of Los Cabos, and is a two-hour flight from LAX via Alaska Airlines. Volaris Airlines offers regular flights from Tijuana to Loreto.
Currently, the resort is offering a 100% Flexible Vacations package that allows guests to cancel plans with no restrictions and full refunds. Guests may make unlimited modifications with no fees and only a one-night deposit is required. For more information visit https://villadelpalmarloreto.com/specials/100-flexible.

Jill Weinlein
Los Angeles based Jill Weinlein covers travel, food and lifestyle destinations for multiple newspapers, magazines and websites. Her areas of expertise include, luxury travel, culinary reviews, cruising and family travel destinations. Born in Los Angeles, Jill studied Communications and Theatre Arts at UCLA. She has a a Dine and Travel blog - www.dineandtravel.me and she writes a weekly restaur...(Read More)