By JustLuxe Oct. 16th, 2019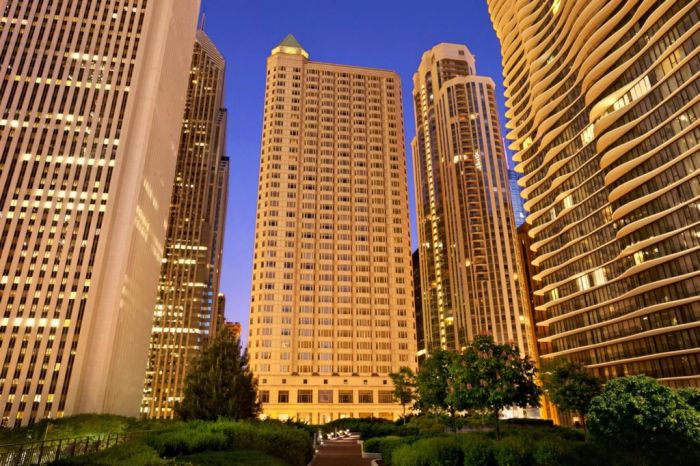 Photo Credit: Fairmont Chicago
Bringing holiday magic from the North Pole to the heart of Chicago, the beloved holiday tradition, Elf on the Shelf, is moving into the Fairmont Chicago, Millennium Park, 200 North Columbus Drive, to offer families a personalized experience during their travels this season. With the launch of Fairmont Chicago's new "Elf on the Shelf" package, guests may enjoy a luxurious Fairmont guestroom with two double beds, overnight valet parking, free dining for children under 5 and half price off the regular menu for children 6-12 at in-house restaurant Columbus Tap, and an Elf on the Shelf hidden in the guestroom upon arrival.
There to keep an eye on the kids and encourage holiday spirit, the elves remain in the guestroom for the duration of the stay, offering unlimited holiday fun. In case of emergency, Fairmont can also deliver cinnamon and paper ready to write Santa a letter for $10. To complete the experience, all Fairmont Chicago guestrooms include Smart TVs equipped with Netflix, HBO, Crackle and more for a family holiday movie or for guests to catch up their favorite binge-worthy show during vacation.
Centrally located in the heart of downtown Chicago, Fairmont Chicago offers easy access to a variety of transportation options for guests to visit family and friends and enjoy the holiday season. While spending time in the Windy City, guests may also take part in one of Chicago's many holiday activities this season, such as enjoying the famed Thanksgiving Parade, watching the city light up at the annual Christmas Tree Lighting Ceremony, or bonding over a day of ice-skating at Millennium or Maggie Daley Parks.
Fairmont Chicago's "Elf on the Shelf" package starts at $180/night and is available through December 31, 2019. For more information on Fairmont Chicago, Millennium Park, and its special offerings, please visit https://www.fairmontchicago.com/offers.

JustLuxe Team
The JustLuxe Team strives to bring our members and readers the very best in luxury news and conversations. We love to hear your opinions and suggestions, but most of all, we love to interact with you. ...(Read More)