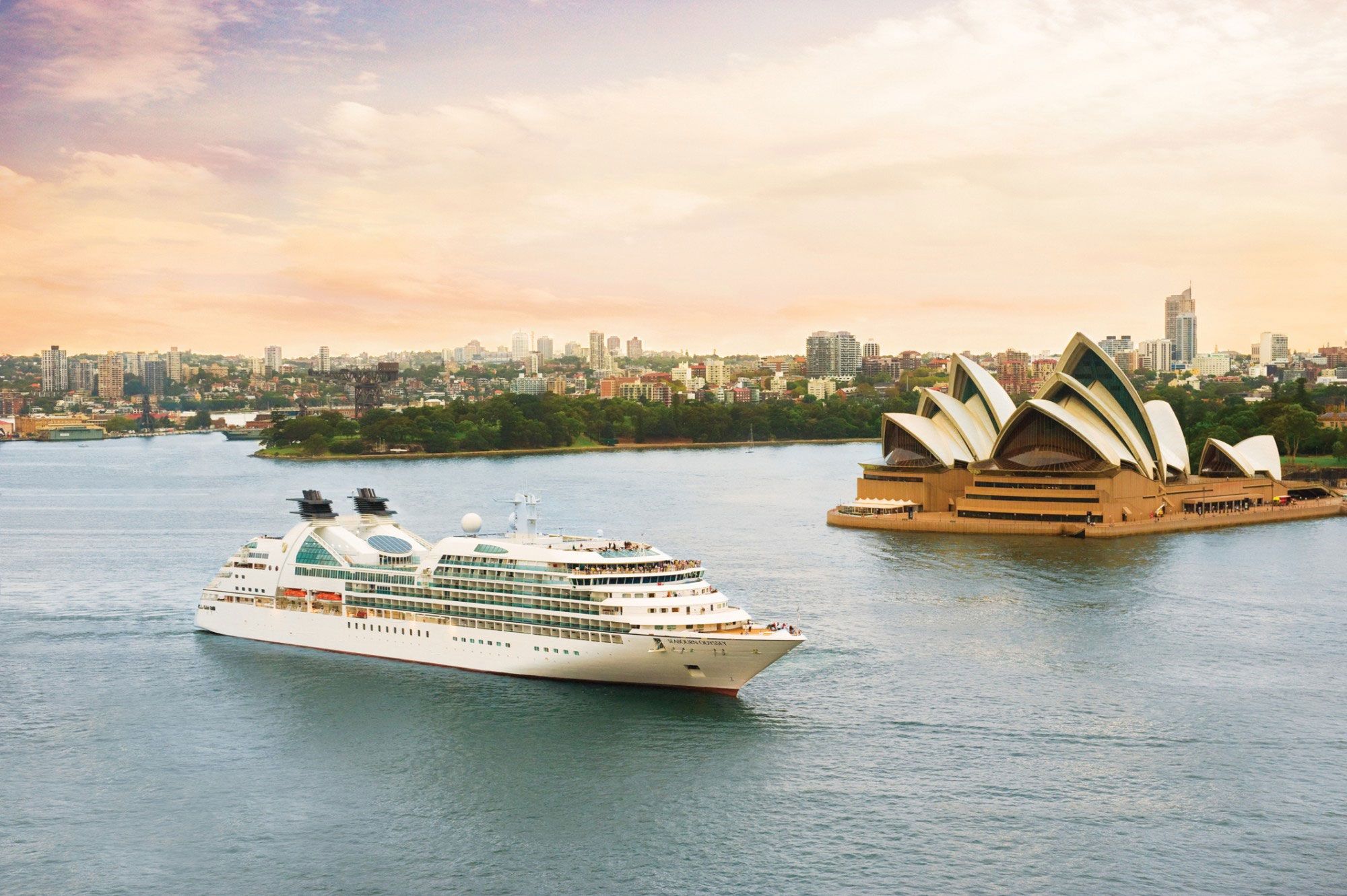 Photos Credit: Seabourn Cruises
Better brush up your dinner conversation skills, because you could be mingling with some of the world's most interesting men on your next Seabourn cruise. Apple co-founder Steve Wozniak, Forbes Media Chairman and Editor-in-Chief Steve Forbes, and legendary American journalist Dan Rather will be among the prominent guests spotlighted in the luxury cruise line's newest Seabourn Conversations program. Select Seabourn Odyssey sailings will begin in late 2015 and early 2016.
The ultra-luxury cruise line's onboard enrichment and special guest entertainment program reads like a Who's Who of visionary Americans, Australians and Brits in the fields of technology, media, art and academia. The 20-day Holiday Panama Canal cruise (December 15, 2015 to January 2, 2016) will feature computer genius Steve Wozniak, who was awarded the National Medal of Technology and was inducted into the Inventors Hall of Fame. Seabourn's 20-day Panama Canal cruise (March 21, 2015 to April 10, 2016) will feature former CBS news anchor Dan Rather, the longest-serving anchor on a nightly newscast in American broadcast history after 24 years at helm of the CBS Evening News.
Six additional lecturers will join segments of the extensive 77-day Pacific Realm Exploration cruise: mountain-climbing adventurer Paul Deegan; Australian cultural historian Warren Fahey; Chairman and Editor-in-Chief of Forbes, Steve Forbes; Professor Emeritus George Losey of the Institute of Marine Biology and Zoology at the University of Hawaii; Master and Commander ship Captain Peter Martin, and royal portrait painter Richard Stone.
"We always seek the most engaging speakers to participate in our Seabourn Conversations program on Seabourn vessels around the world," said John Delaney, Seabourn's senior vice president, marketing and sales. "With global perspectives drawn from personal experiences in the realms of culture, history, innovation, adventure and art, we're very excited to welcome the line-up of distinguished speakers for our guests."
On Seabourn Odyssey's 450-passenger, all-suite ship, the famous guests will do more than give formal lectures. They'll also be around to share the occasional meal, onshore adventure, and casual chat with fellow passengers. Shuffleboard with Woz, anyone?