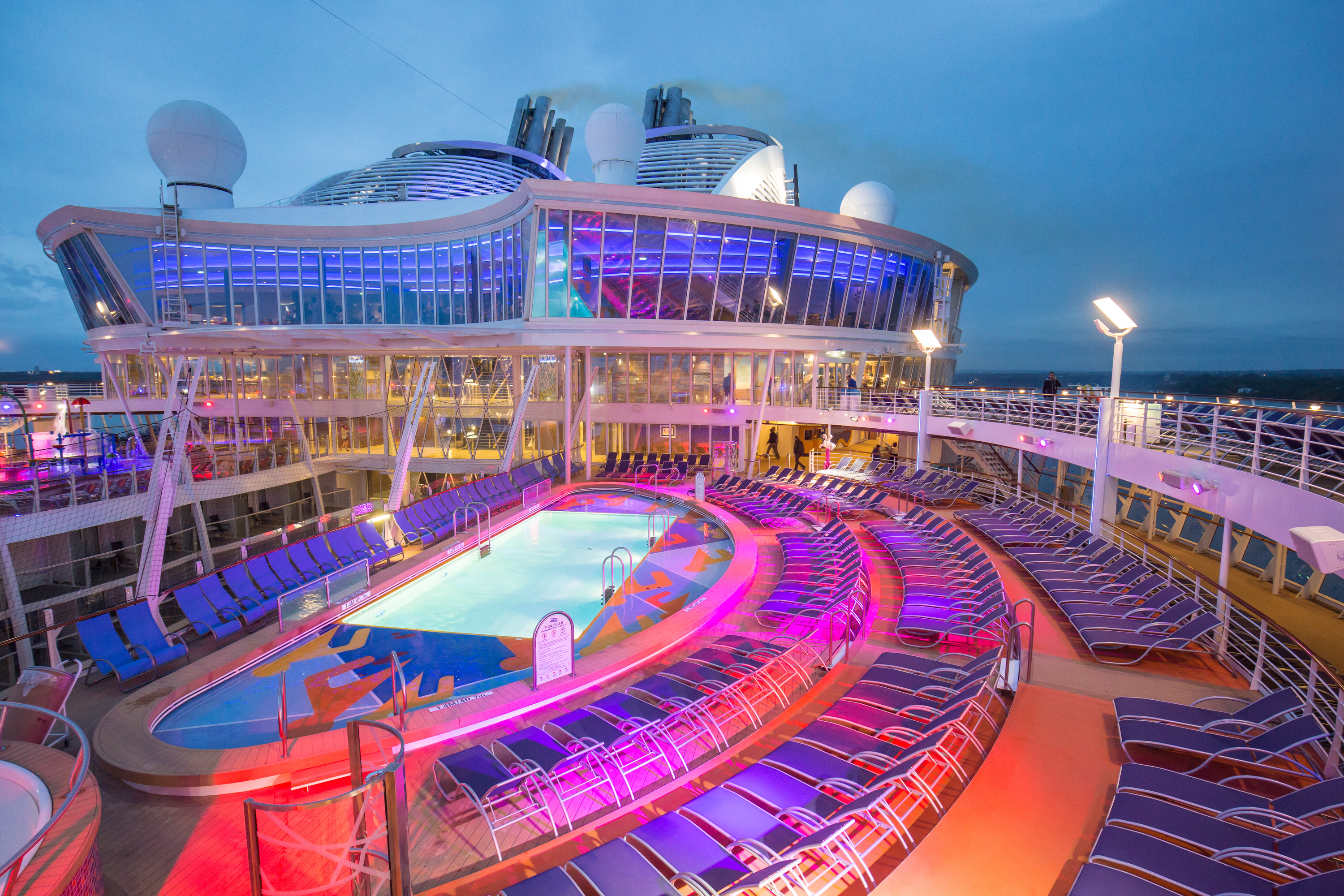 Photos Credit: Royal Caribbean International
With 18 decks and a capacity of a staggering 5,479 guests, Royal Caribbean's new Harmony of the Seas is now the largest passenger cruise ship in the world. To give you an idea of just how big that is, the Titanic boasted 2,435 passengers. Of course, while size matters, so do the amenities; and on a recent preview trip aboard the new vessel, I found that the new Oasis-class cruise ship offers a host of fresh and innovative features that were impressive to say the least. Designed to surpass her sisters Oasis of the Seas and Allure of the Seas, the $1.35 billion mammoth was launched earlier this year with itineraries currently planned for all over the Caribbean.
Harmony of the Seas offers some rather unique attractions, such as a completely-automated, dual bionic arm bartenders at the Bionic Bar, which is a delight to watch operate. You sit down at any of the computer stations at the bar, order a preset drink (or design your own creation), swipe your room key, and watch the robotic arms mix the drink in front of you. If you would rather get your buzz from adrenaline, check out the tallest slide at sea coined the "Ultimate Abyss," which features a creative light show as you plunge 10 stories down.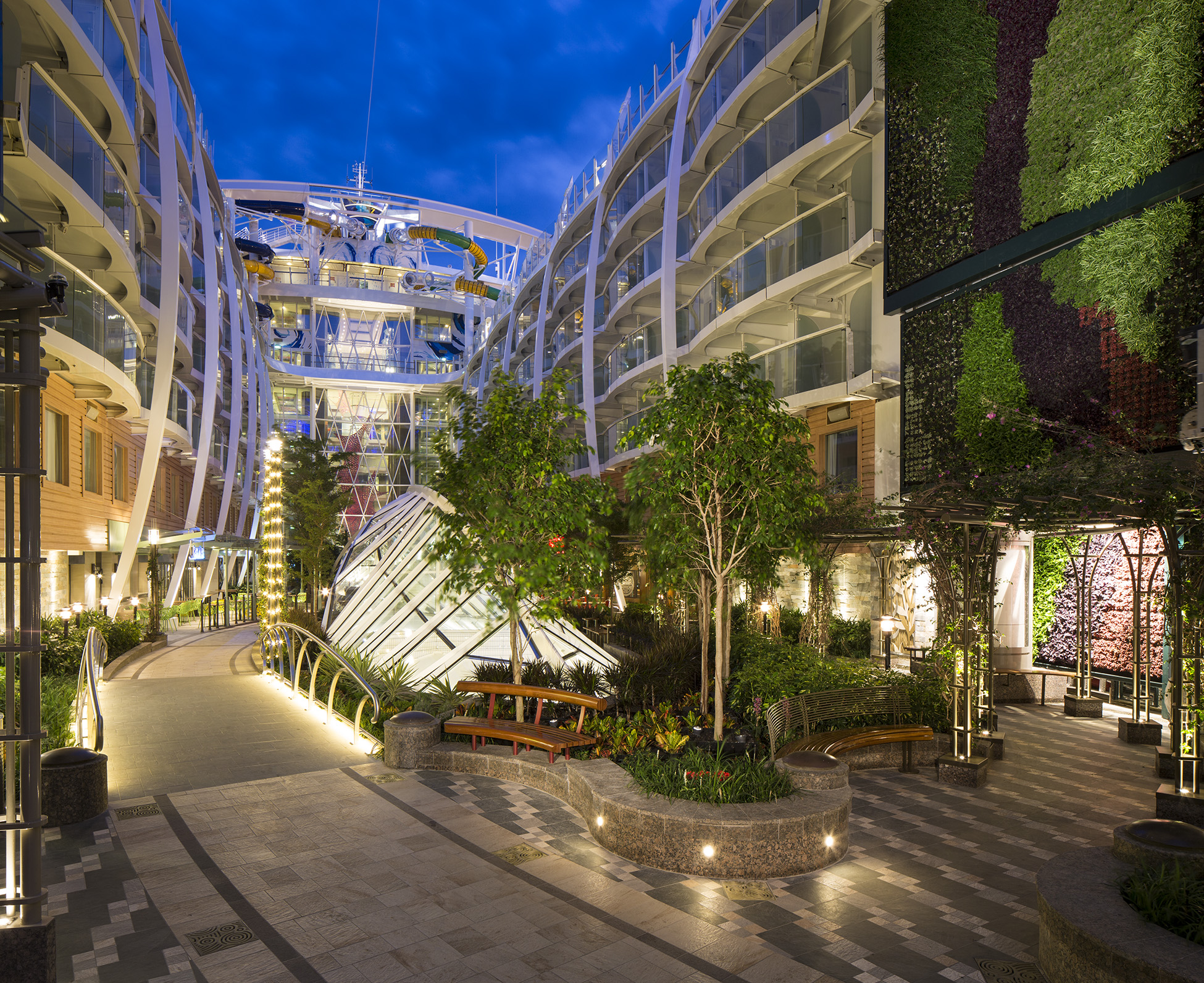 Other amenities include two Flowrider surf simulators, Casino Royale, Studio B Ice Rink, Royal Theatre, Aqua Theatre, a nine-deck-tall zip line, an impressive platform Rising Tides Bar that slowly raises and lowers three floors at the center of the Promenade and Central Park zones, two rock climbing walls, basketball courts, five huge Perfect Storm waterslides, a mini golf course and a smaller water park for children.
The ship boasts seven "neighborhoods" with areas such as Central Park—a lush, outdoor park environment connecting multiple facets of shopping and fine dining. The Royal Promenade neighborhood is perfect if you're in the mood for a pub run, but also has fine shopping and dining options. Plus, who wouldn't want to participate in a cruise parade? You'll find that happening here too. The other neighborhoods: the Boardwalk, Pool and Sports Zone, Vitality Spa and Fitness, Entertainment Place (featuring the Vegas-style Casino Royale), and Youth Zone round out the ship's offerings with a wealth of other options as well.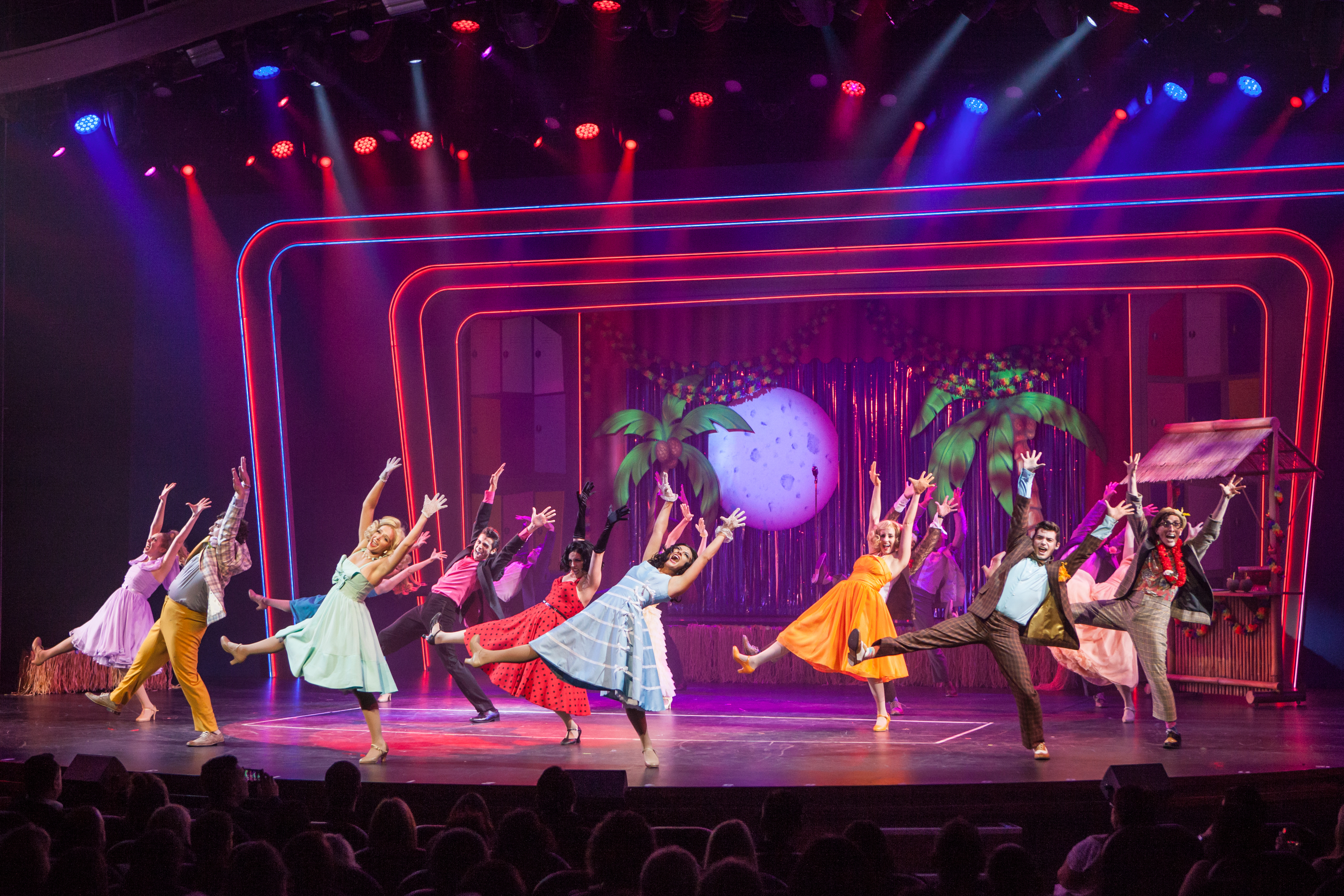 With 20 dining options on board, it can be tough to choose where to head for a bite. The most posh restaurants on Harmony include Jamie's Italian, Izumi Hibachi & Sushi, Coastal Kitchen, Windjammer, Chops Grille and Wonderland. My most memorable meal however took place at 150 Central Park, where I enjoyed an excellently-cooked rotisserie chicken dish with pearl onions and an elegant twist on mashed potatoes and gravy. Dessert topped things off with a delectable bourbon, salted-caramel chocolate tart.
In terms of accommodations, the Harmony of the Seas offers several classes, but the suites are nothing short of stellar. Royal Caribbean's Royal Suite Class has been envisioned to "change the world of luxury vacationing." As a result, each suite has the Royal Genie system: a 24/7 butler service aimed at helping with anything you might need and to keeping the room refreshed throughout the day. Complimentary VOOM internet service with fast enough speeds to video chat comfortably with those on the mainland is also included, along with preferred seating at shows and venues, and complimentary dining at the specialty restaurants onboard.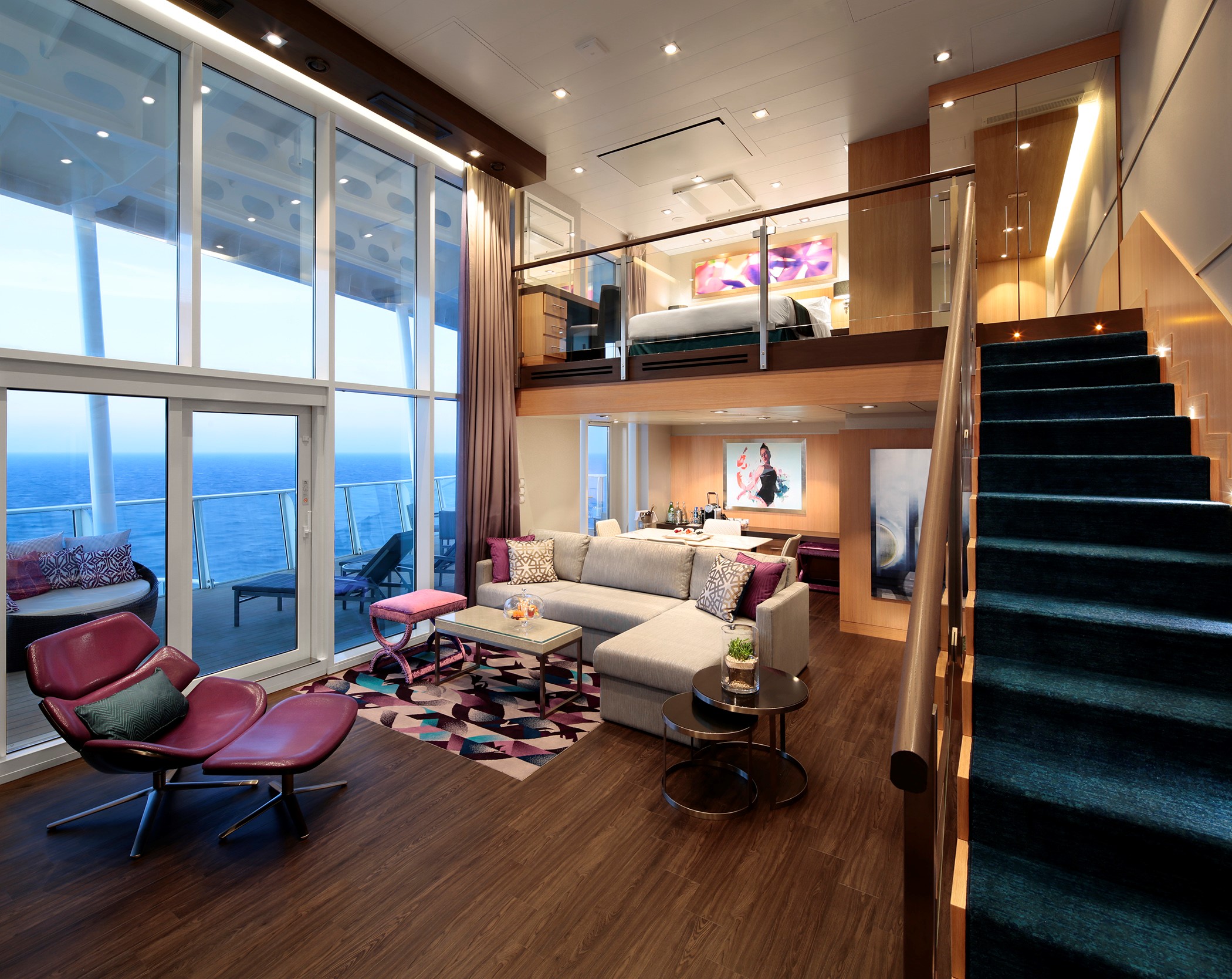 Having stayed in a two-story Crown Royal Suite, it would be simplistic to say my stay was just comfortable. The suite featured a couch that folded out into a double bed, floor-to-ceiling windows with a panoramic view, a downstairs and upstairs bathroom, upscale l'Occitane toiletries and amenities, a desk area, two large flatscreen TVs, and more. I was impressed with the ambient lighting in every corner of the suite, the large balcony area overlooking part of the ship and water, the spacious environment and well-designed interior, and especially the service. I found that room maintenance did not stop at the typical "turndown service," and upon leaving my room at intervals to explore further throughout the ship, each time I returned, I found the furniture and bed had been straightened and the room refreshed. I came to really like having my own "Genie," and as it turned out their "magical" ability to know when I would come and go, was thanks to the room being equipped with motion sensors to alert the staff on my departure. Pretty smart.
It is worth noting Royal Caribbean's efforts in being economically friendly, given all of the negative press regarding cruise lines and the environment. The ship is 20 percent more energy efficient than most of its counterparts and uses newer innovations in its engine system. The keel of the ship produces air bubbles, reducing propeller noise, drag and fuel consumption by 7 percent, which on a vessel this size, is substantial. As if you needed another reason to book a trip.