Nicolle Keogh View Profile

Fashion Editor | JustLuxe.com
Waterfront Hotel and Marina in Newport, Rhode Island | Forty 1° North
Jul. 9th, 2012 | Comments 1 | Make a Comment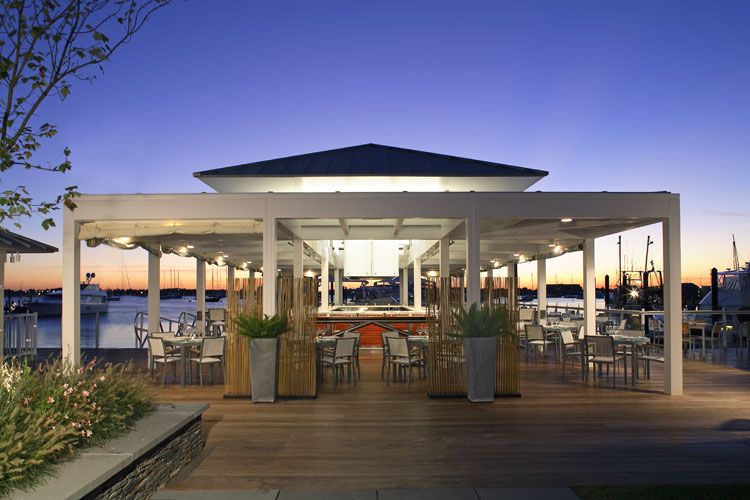 Photo Courtesy of Forty 1° North
Amidst the shoreline of New England's outstanding coast lies one of the most beautiful
boutique luxury hotels,
Forty 1° North Hotel Marina Resort. The Newport resort's urban waterfront setting welcomes both seasonal and transient guests, with an array of eco-friendly amenities that truly support the historic town known predominantly for its maritime scene and culture.
Photo Courtesy of Forty 1° North


Some of the green amenities and services that Forty 1° North proudly supplies include iPads in each guest room on which daily newspapers are delivered to reduce paper waste; quick-drying Green Earth towels that reduce energy costs; and low flow shower heads and dual-flush commodes that reduce water usage. Floor-to-ceiling south and west-facing windows throughout the hotel reduce the need for artificial light while also providing guests with spectacular views. Large windows and sliding doors in all guest rooms allow vacationers to enjoy crisp ocean breezes, reducing the need for air conditioning in warm weather.
Photo Courtesy of Forty 1° North


Other luxury amenities provided for comfort and optimal relaxation include full wet bars in each room, custom-selected linens, gas fireplaces in all guestrooms and suites, and full kitchens in the cottages and lofts. If visitors wish to arrive by water, marina services are available. Dockage is available for yachts up to 250 feet, along with launch service, wash-down service, complimentary wireless Internet, and a concierge service. Enjoy dockside dining on-board your yacht for ultimate convenience, or take advantage of the indoor and outdoor restaurant and bar situated next to the dock.
Photo Courtesy of Forty 1° North


The Grill is the resort's dockside restaurant that provides patrons with an upscale dining experience along with a breathtaking view. Watch an unforgettable sunset while sipping cocktails. Indulge in your choice of grilled meats, seafood, or items from the raw bar, all made from organic and locally-grown ingredients, of course. Christie's is a more casual option, sporting swing seating, Neptune chairs, and a 20 person communal table; however, the restaurant is still family friendly. Though Christie's menu is filled with fun dinner options like Baja Fish Tacos, it also features sophisticated New England coastal fair. Needless to say, the dining options at Forty 1° North are versatile enough to satisfy any appetite and suit any occasion.
Photo Courtesy of Forty 1° North

The appropriately-named resort offers the Forty 1° North Card, which distinguishes valued guests from the general public, who are also welcome to restaurants and services that the resort has to offer. However, cardholders will be treated with the best that the luxury resort has to offer, including priority access to the bars, restaurants, and activities year-round. For more information, visit 41north.com.
Photo Courtesy of Forty 1° North
You might like :
Luxury Hotels in Newport Rhode Island
Featured Luxury Hotels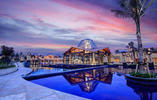 Bali, Indonesia
The Mulia, Mulia Resort & Villas
With stunning beach frontage along Nusa Dua's Bay, The Mulia invokes a relaxed...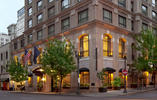 Portland, United States
The Westin Portland
Enter The Westin Portland and you will notice immediately how you are...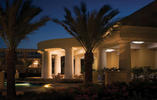 St. Maarten, Netherlands Antilles
The Westin Dawn Beach Resort and Spa, St. Maarten
The Westin Dawn Beach Resort & Spa, St. Maarten is an island treasure...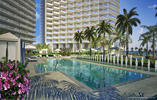 Bal Harbour, United States
The St. Regis Bal Harbour Resort
A new icon, The St. Regis Bal Harbour Resort, Miami Beach, has arrived. A...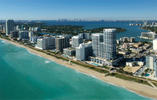 Miami Beach, United States
Canyon Ranch Hotel & Spa
Set on 750 feet of pristine beach, in the beautifully restored Carillon Hotel -...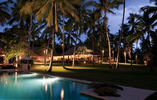 Bali, Indonesia
Alila Manggis
One of Bali's best kept secrets, Alila Manggis is a secluded, stylish seaside...