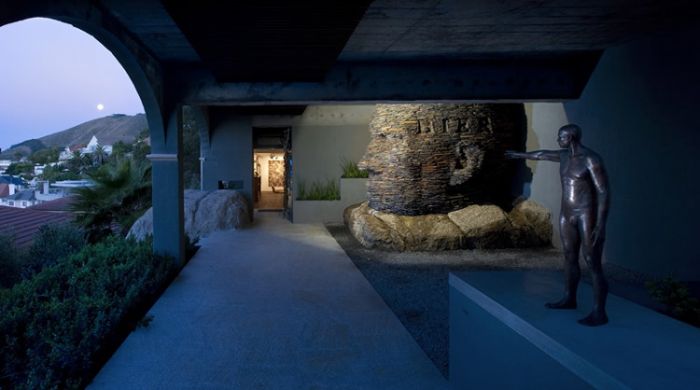 Photos Courtesy of Ellerman House/Delaire Graff Estate
When it comes to travel incentives, hotels usually offer items like interesting dining options or special pillows. But what about the artwork that peppers many luxury hotels' walls these days? How about a specific
travel package
focused on that?
Ellerman House in Cape Town, South Africa is enticing jet setters from around the world with an Art of Travel celebration, showcasing works found in the boutique hotel as well as educational treks to nearby Cape Town.
Ellerman House is a small property consisting of nine rooms, two suites and a five-bedroom villa. It is home to over 500 works of art, each from South Africa and some dating back as far as the 1800s. The works are now on display in the new Ellerman Contemporary Gallery.
As a special promotion, the hotel is offering art lovers "The Art of Travel" package, which includes a tour of the art displayed at Ellerman House, including a private screening of a film in the Ellerman Contemporary Gallery. The tour also takes visitors around Cape Town, exploring galleries and other art related sites in the city.
Ellerman House is partnering with Delaire Graff Estate on the experience, which is located in the Stellenbosch winelands and boasts a prime art collection of its own. Guests that book a three-night stay at either property will get a tour of the hotels' art, the Stellenbosch Modern and Contemporary Art Gallery, with a visit to Dylan Lewis' studio (an emerging figure in contemporary sculpture), and the Rupert Museum.

Even if art isn't your thing, a chance to discover the history and artistic aspects of Cape Town is hard to pass up. For more information or reservations, call +27 21 430 3200 or go to
Ellerman.co.za
or
Delaire.co.za
.