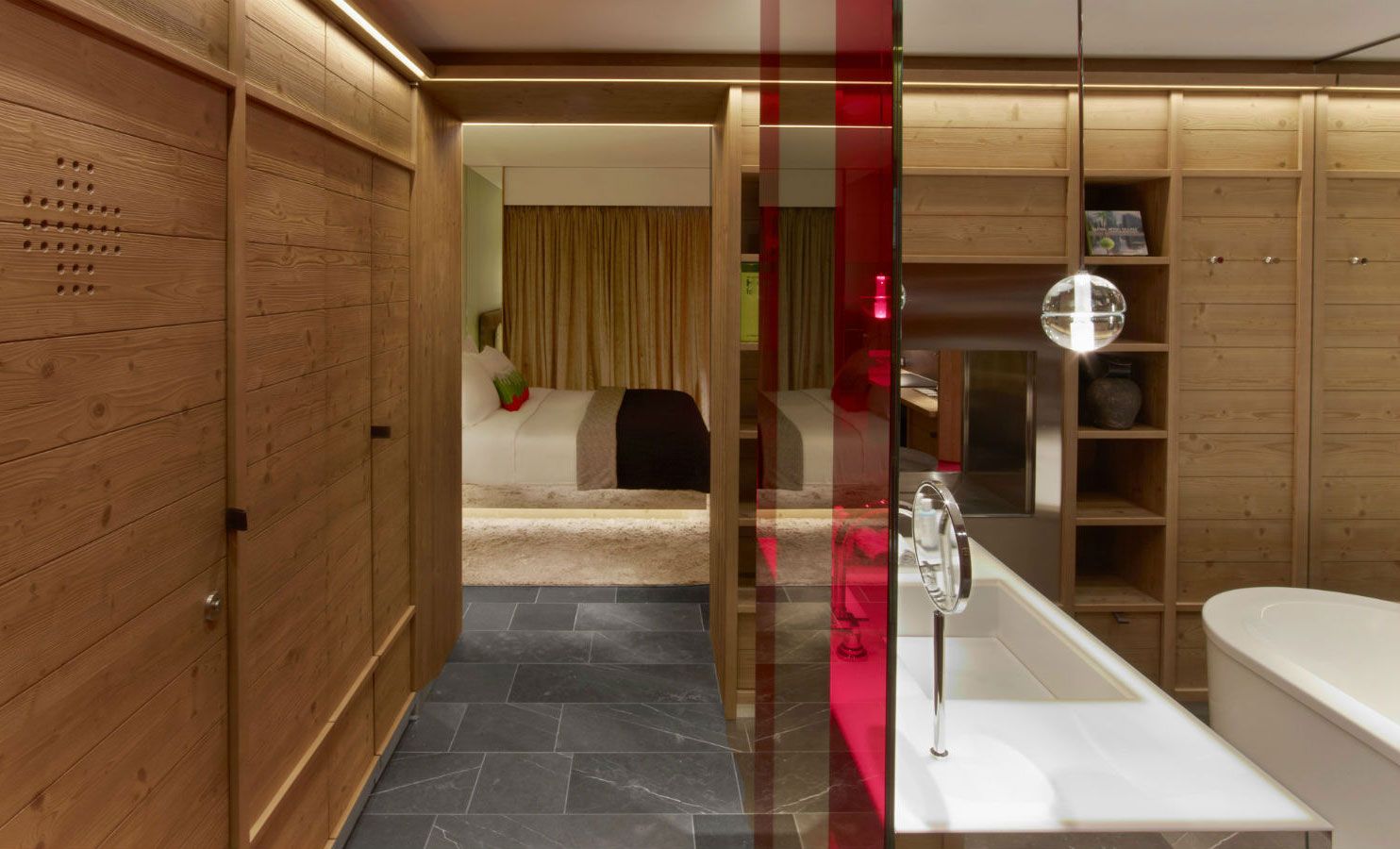 Photo Courtesy of W Verbier
W Hotels Worldwide opened its 45th location with the W Verbier Hotel & Residences. This is a twofold first for the deluxe hotelier, as this is its only location in Switzerland and its first-ever ski resort.
Photo Courtesy of W Verbier
"The lasting impact W Hotels has made on the hotel industry cannot be overstated," said Frits van Paasschen, CEO and president of Starwood Hotels and Resorts Worldwide. "Over the past 15 years, W has turned the staid hospitality landscape on its head and demonstrated that a hotel is more than a place to check in and checkout; as it continues to reinvent the category it created with each new hotel opening around the world."
Photo Courtesy of Shutterstock
The new W Verbier is made up of four Swiss-style ski houses that contain 123 rooms, and is located in the Medran area of Verbier. The wood-built buildings are situated at the base of a mountain and are directly next to the Verbier Cable Car, offering ski-to-door access to approximately 256 miles of runs and free-riding terrain, with altitudes of up to 11,000 feet. In addition to world-class skiing, guests can hike or bike on a number of scenic trails or enjoy two different 18-hole golf courses located nearby.
Photo Courtesy of W Verbier
Each room at the W Verbier has its own balcony and fireplace, along with a signature W bed. Guests can also dine on fine cuisine at the Arola Restaurant, which features a menu designed in collaboration with two-time Michelin star Chef Sergi Arola. Further amenities include spa treatments, an indoor/outdoor pool, and a well-equipped, thoroughly modern fitness center.
Photo Courtesy of W Verbier

"W is future forward in our approach, drawing inspiration from the vibrant energy and 24/7 spirit of New York City," said Paul James, global brand leader, W Hotels, St. Regis, and The Luxury Collection. "As we celebrate our 45th hotel and briefly look back on the W brand's innovation over the past 15 years, it is clear that W defined and attracts a new generation of luxury traveler, who prefers a more contemporary attitude, modern style and personalized experiences in this new golden age of travel."