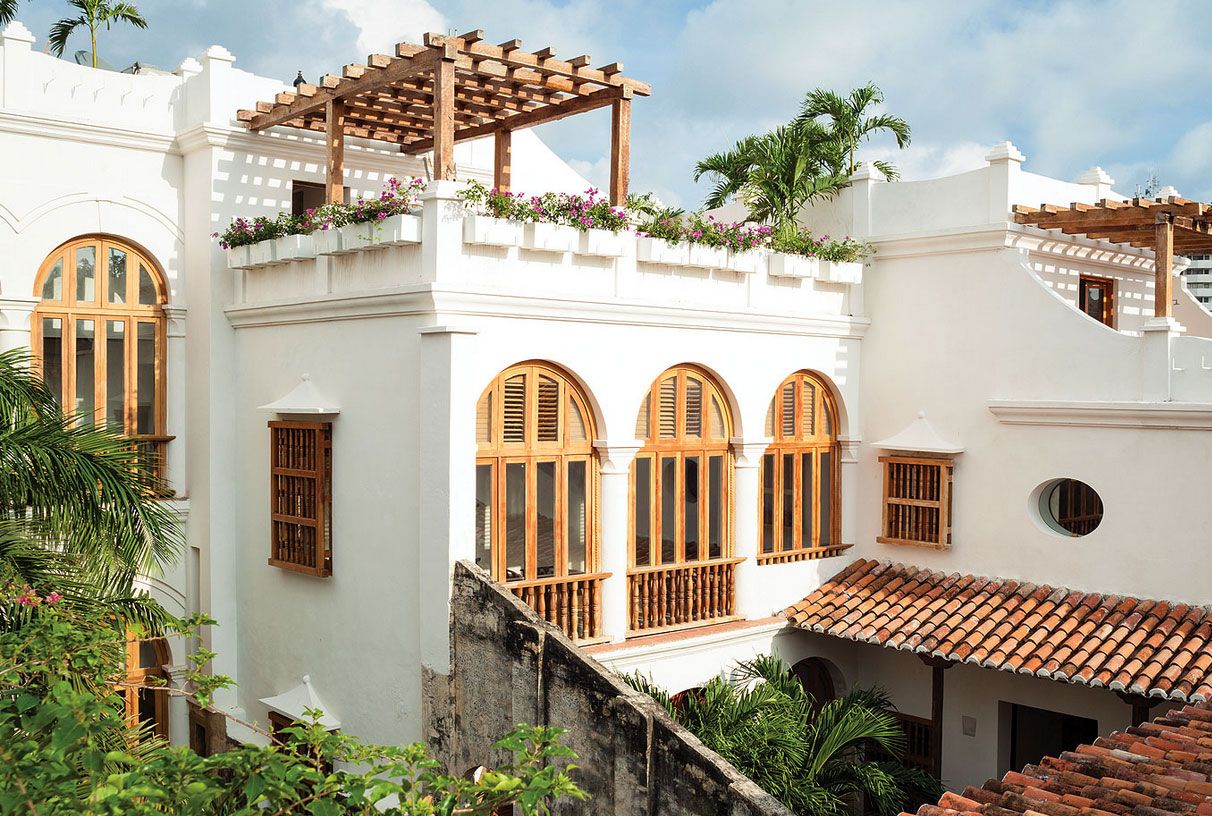 Photos Courtesy of Casa San Agustin
Built in the 17th century Spanish stronghold of Cartagena in Colombia, Casa San Agustin has embraced its Caribbean history and charm while offering guests all the modern amenities that travelers have grown to expect from luxury hotels. Situated in the walled-in Old Town of Cartagena—the wall itself being a UNESCO Heritage site—and having originally been a private residence, there is an air of welcoming warmth that seems to surround nearly every aspect of Casa San Agustin.
Accommodations offer a fusion of the classic and the contemporary with soft blue hues, rich woods, Colombian accents and some undeniably cool electronics. Inside the 1,600- to 1730-square-foot Prestige Suites, guests will find two guestrooms with four-poster beds, and spacious balconies overlooking Old Town.
Of the in-room tech guests have access to an iPad (upon request), complimentary Wi-Fi, flat-screen TVs and, for those balmy Caribbean days and nights, controllable air conditioning. Still, the non-techy amenities are pretty great as well, these include Frette linens, bathrobes and slippers, complimentary calls to the United States, and Ortigia washes and scents amenities.

Let's be honest, though, you wouldn't take a trip to a place like Casa San Agustin for its amenities. You'd go there for its wood-beamed ceilings, locally fresh cuisine at the signature onsite restaurant Alma and for that feeling of old-time classicism in a town that used to be a hotbed of pirate activity during its heyday. Moreover, Casa San Agustin has all of that in spades.
The town's white-washed buildings and beautifully ornate spires look like something straight out of a Johnny Depp and Orlando Bloom pirate flick that takes place in the Caribbean. Cartagena is a city filled with warmth, romance and fresh sea breezes that weave their way through old cobblestone streets. Pair its beauty with its delicious Spanish cuisine and exotic flavors and it's just the place to visit for those looking to experience true Colombian culture.