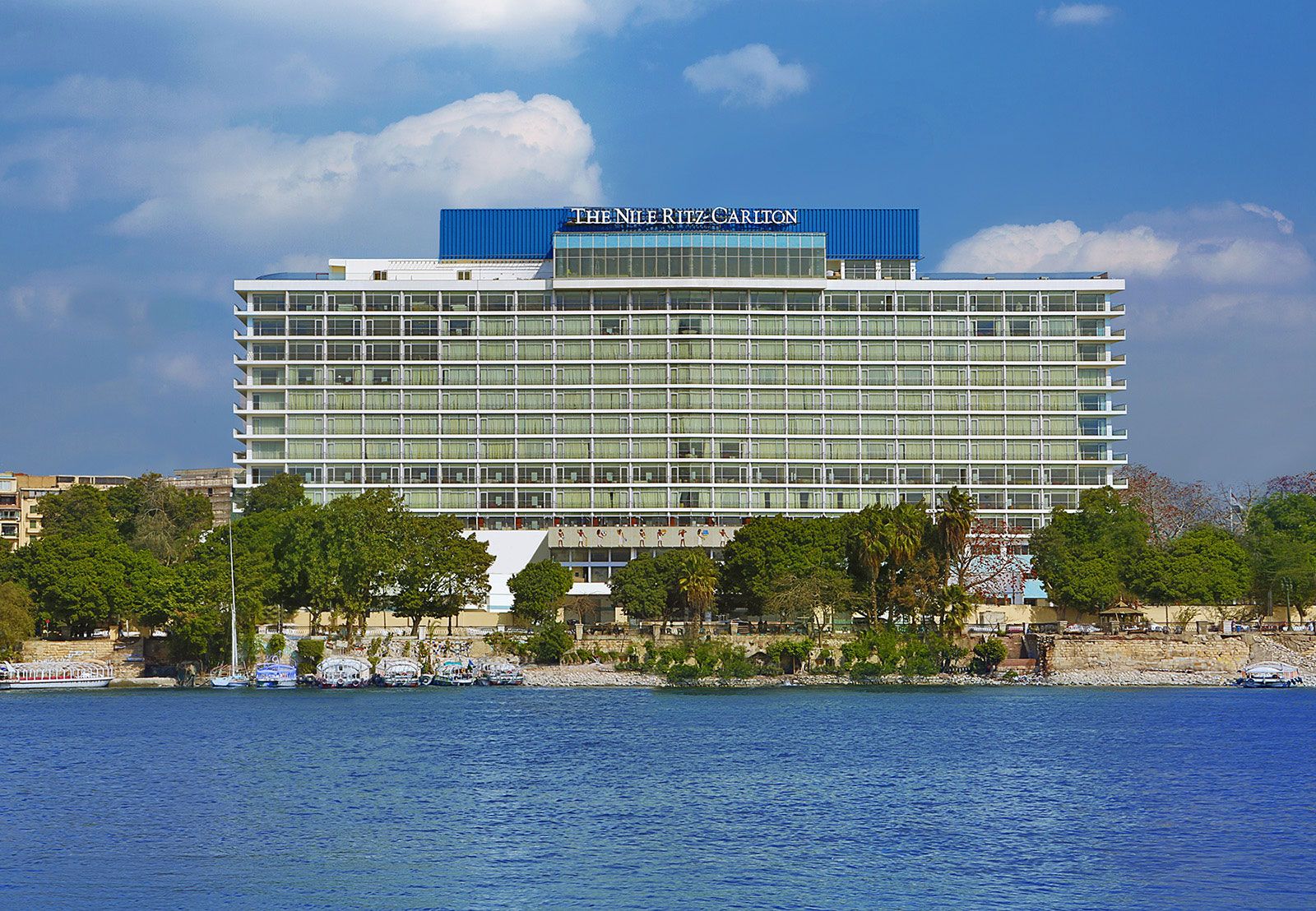 Photos Courtesy of Ritz-Carlton
You might have already heard, but this year, the travel industry is saying it's the return of Egypt tourism. While of course there are still precautions to making your way back to the war-torn region, analysts are calling it a safe and stable destination. Just in time for American's return to the country, Ritz-Carlton has announced the re-opening of the former Nile Hilton under their management.
Located between the Nile and Tahrir Square, the re-named The Nile Ritz-Carlton, Cairo is due to open late this summer following a complete renovation. Designed by interior designer Frank Nicholson, the property's interiors and 331 rooms will be styled with the Ritz-Carlton's timeless décor while boasting Egyptian elements and traditions. Each of the 50 suites will also offer Nile River views.
As we've seen with other luxury properties, the Ritz has enlisted the help of some of Cairo's newest designers to create the attire for their team. Their Ladies & Gentleman will be outfitted in uniforms that embrace the design and history of the hotel and its location. "The hotel holds an iconic space in the city's history and we wanted to salute that," added Humler. "Our Ladies and Gentlemen will not only be ambassadors of the Ritz-Carlton, crafting the legendary service and creating lifelong memories, but also symbols of the hotel's magnificent past and its ongoing pursuit of excellence."
Further amenities include an Olympic-size pool with 17 private cabanas, a spa, event and meeting spaces such as the Alf Leila wa Leila ballroom and an 18,299-square-foot conference hall, and an array of dining venues. Arabian, Italian and Continental cuisine will all be featured within the various restaurants.
Outside its doors, guests will find many of Egypt's best attractions at their fingertips including the Arab League Headquarters and the Egyptian Museum of Antiquities, home to the King Tut exhibition. A connecting bridge will also link the property to the Cairo Opera House. Personally, there's a comfort in knowing a brand we love and trust has made its way back to Egypt. Looks like seeing the pyramids can finally be put back on our travel wish list!