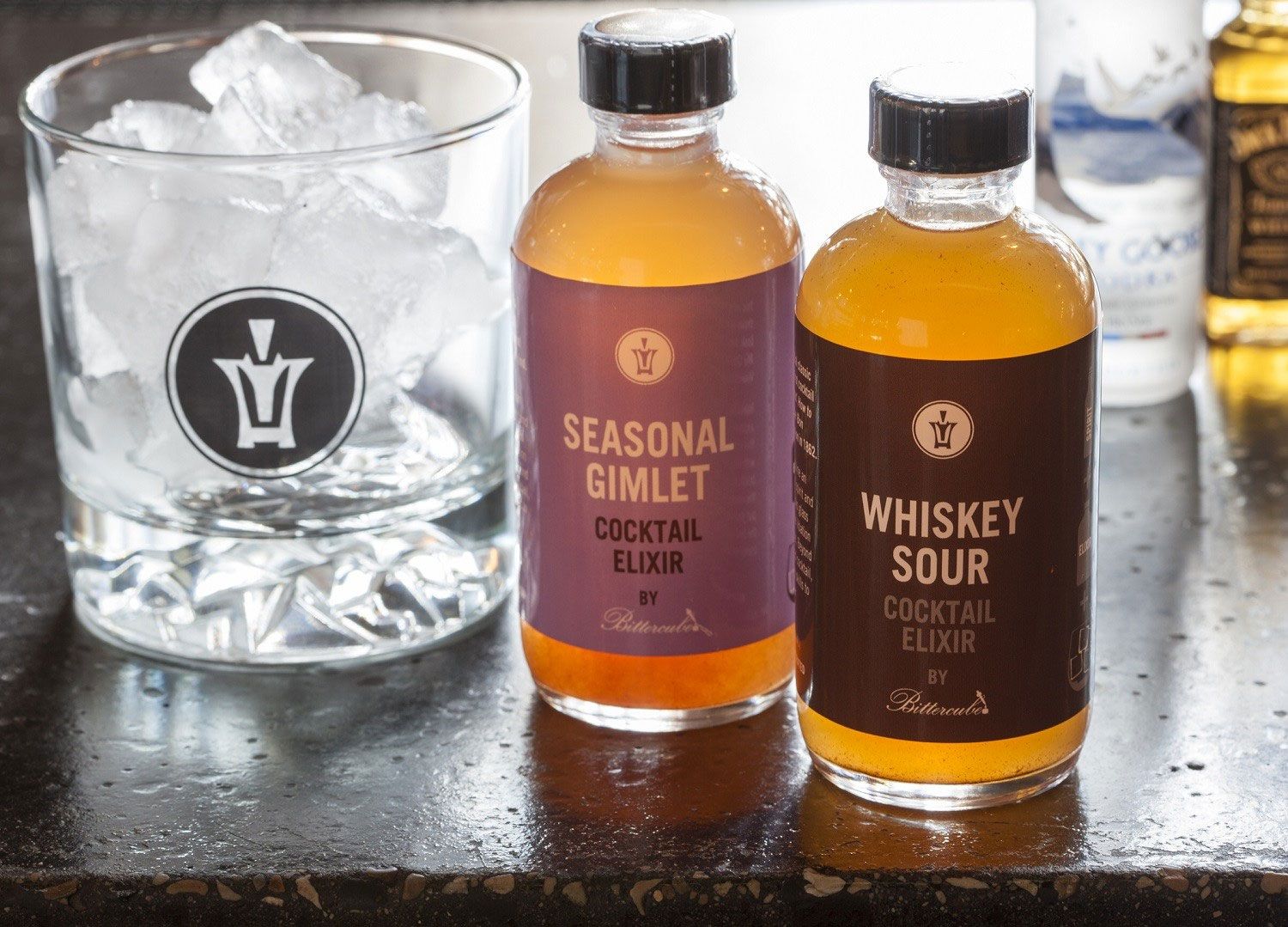 Photos Credit: Aparium Hotels
Every true cocktail devotee knows there's a problem with even the best hotel mini-bars: good booze, bad mixers. Are you really going to pollute that vintage reserve Glenrothes with a Diet Sprite? Absolutely destroy that Absolut Screwdriver with Sunny D? Well, the young and expanding Chicago-based Aparium Hotel Group has solved this gaffe with the help of Milwaukee-based Bittercube Bitters Company.
Together, they're launching an in-room bar program with small-batch cocktail Elixirs for guests to mix with the mini-bar, mini-bottle spirit of their choice. The Elixirs are created and curated by Bittercube Founders Ira Koplowitz and Nicholas Kosevich, with each bottle providing a spirit pairing suggestion, making it effortless for guests to create a chilled, high-quality cocktail while lounging in bed.
Bittercube's Whiskey Sour mix pops with vanilla and cocoa nibs to enhance whiskey, bourbon or rye; to mix with vodka, the rosy Seasonal Gimlet blends flavors of strawberry and lavender (a lovely combo). Coming in January, the Blood in Sand elixir features a fruity vermouth structure to create a classic Scotch cocktail. Bittercube's bearded bitters experts draw out the essential oils of ingredients such as lime peels, then mixes the citrus flavors with spices and sugars for an all-natural result.
For the moment, Elixirs are exclusively available at Aparium's loft-style property in Milwaukee, the 100-guestroom Iron Horse Hotel. Next September, the new Charmant Hotel in La Crosse, Wisconsin will roll out the program, followed by all four of Aparium's 2016 hotel openings nationwide. Since hotel robes and slippers are frowned upon in most hotel bars, this sounds like a sound idea to us.