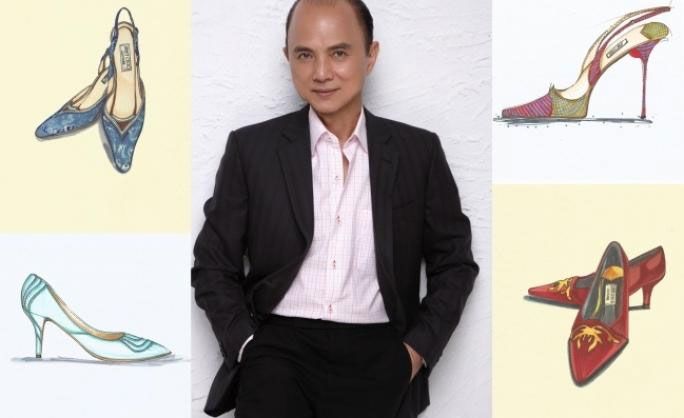 Photos Credit: Kowloon Shangri-La, Hong Kong
The holiday season is a great time for two things: travel and charity. The Kowloon Shangri-La Hotel in Hong Kong has teamed up with world-famous shoe designer Jimmy Choo to combine the two for an extra special, and creative, holiday initiative this year.
The property is one of the sponsors of an annual charitable fundraising project called Operation Santa Claus organized by the South China Morning Post and Radio Television Hong Kong. Now in its 13th year, the project raises money for over 20 area charities including those that support the elderly, children, and mentally or physically-challenged people in need. Last year alone, the initiative brought in HK $20.8 million (USD $2.7 million).
As part of its participation this year, the Kowloon Shangri-La has teamed up with Jimmy Choo on a special charity drive where both guests and visitors alike can get their creative juices flowing. Jimmy Choo is donating original shoe sketches and a special-edition miniature version to help raise money and inspire contributions.
For each cash donation of HK $50 (just USD $6.50), folks will receive a sketch paper printed with the outline of a shoe to which they can add their own coloring, designs and ornamentations. When they are done, they can return their entry to the hotel by December 8. The hotel will display donors' designs by projecting them on a two-story screen in the lobby from December 16-28. So book a stay and grab a drink in the lobby to see your own entry flash up on the big screen in bright lights.
At the end of the drive, the shoe brand will select their favorite entry, and the winner will be announced within a month of the contest closing date. They will receive a one-of-a-kind handmade miniature shoe created and autographed by Jimmy Choo as the grand prize. If you do happen to drop by the hotel or book a stay there, be sure to pencil in some time at the hotel's newest dining outlet, the Tapas Bar, as well.
Overlooking Hong Kong's famous Victoria Harbour, and offering some of the best views of Central from across the water, the bar offers over 120 wines by the bottle, with a rotating selection of over 30 white and 30 red available by the glass as well. Guests can also peruse the wares on the two, floor-to-ceiling limestone wine racks, and pull up a stool at the back-lit white onyx bar, or snag a table on the outdoor patio, as they enjoy their selection. The food menu is a familiar list of updated classic small bites including mixed Old World cheeses and charcuterie such as jamón ibérico, creamy-crunch chicken croquettes, asparagus wrapped in Parma ham, and chorizo with black olive and hazelnut oil.
Even if you don't win the charity contest, a drink and a snack here is reward enough in itself. Donations and sketch papers are available at the hotel lobby's charity counter from now until December 8. All proceeds go to Operation Santa Claus's 22 beneficiary organizations across Hong Kong.