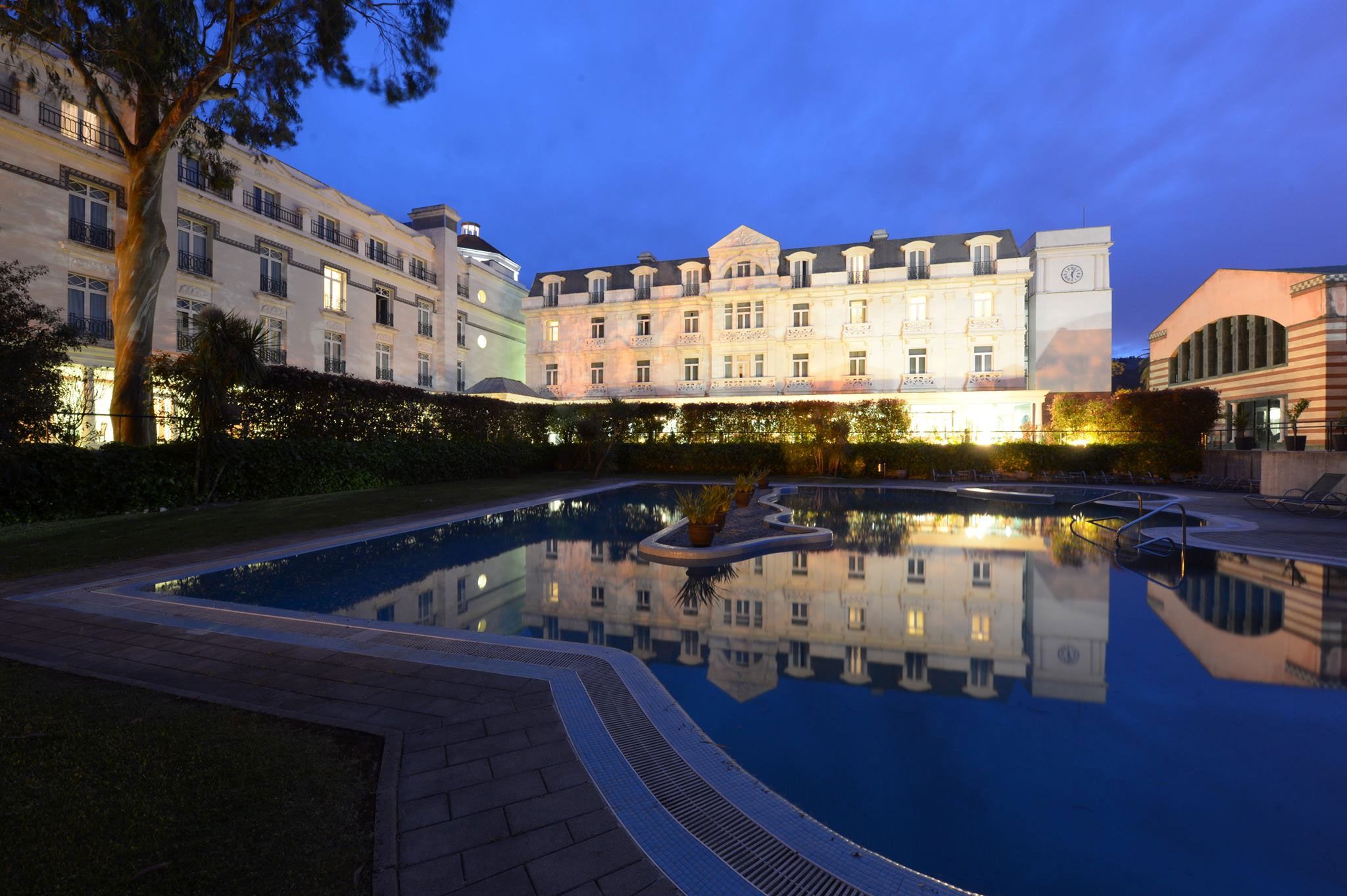 Photo Credit: Castilla Termal Balneario de Solares
Established in the early 20th century, Castilla Termal Balneario de Solares became the first thermal spa in Cantabria, Spain during the Belle Epoque period. Now it is one of four properties in the Castilla Termal Hoteles' collection of thermal-spa resorts. One hundred years after first opening and after careful remodeling which left its classic style intact, it stands nestled in a quiet setting in the midst of expansive gardens lined with trees at the edge of Solares, a sleepy little town about 12 miles from Santander.
Photo Credit: Castilla Termal Balneario de Solares
Featuring 113 rooms and suites, Castilla offers guests 53,819 square feet of thermal facilities, including a children's spa and an outdoor pool beside an open terrace. Fed by Fuencaliente bicarbonate spring water rich in chloride, calcium and sodium, treatments are offered for problems associated with digestion, metabolism, inflammation, insomnia, stress and the overall nervous system. The spa also offers a range of leisure and beauty treatments using Skeyndor cosmetics. With 224,500 gallons of mineral water and an indoor, 2,788-foot thermal pool, the spa even has activities for infants as young as three months. For exercise, guests can enjoy yoga and Pilates classes.
Photo Credit: Columbia Hillen
For dining, the restaurant, El Manantial offers a great menu serving a combination of sea, river and mountain varieties, including salmon, lamb and ox. The offerings are based on a slow-food philosophy, with the hotel even having its own vegetable gardens and fruit trees. We enjoyed a three-course lunch prepared by the resident trio of chefs Arturo, Adrian and Teresa. It began with coins of tender and fresh broiled octopus sprinkled lightly with olive oil, salt flowers and paprika. The second course featured a local cheese on a bed of chilled ratatouille topped with anchovies. We finished off the mains with a delicately pan-fried halibut and prawns and roasted potato slices. Don't miss the crème Catalana dessert, the Spanish version of crème brûlée, but without the crust of caramelized sugar.
Photo Credit: Castilla Termal Balneario de Solares
Since Solares is a small town, the hotel is close to many attractions such as Santander, just 10 miles away. The city is great for a quick day trip and offers a range of experiences, including an archaeological museum with artifacts gleaned from caves in the surrounding area, reproduced ancient cave art and a series of screens depicting the effects of global warming. Historic sites in the area include the Península de la Magdalena and the refurbished Jardines de Pereda. For beach bums, the property sits only 10 miles away from two beaches, Somo and Laredo.