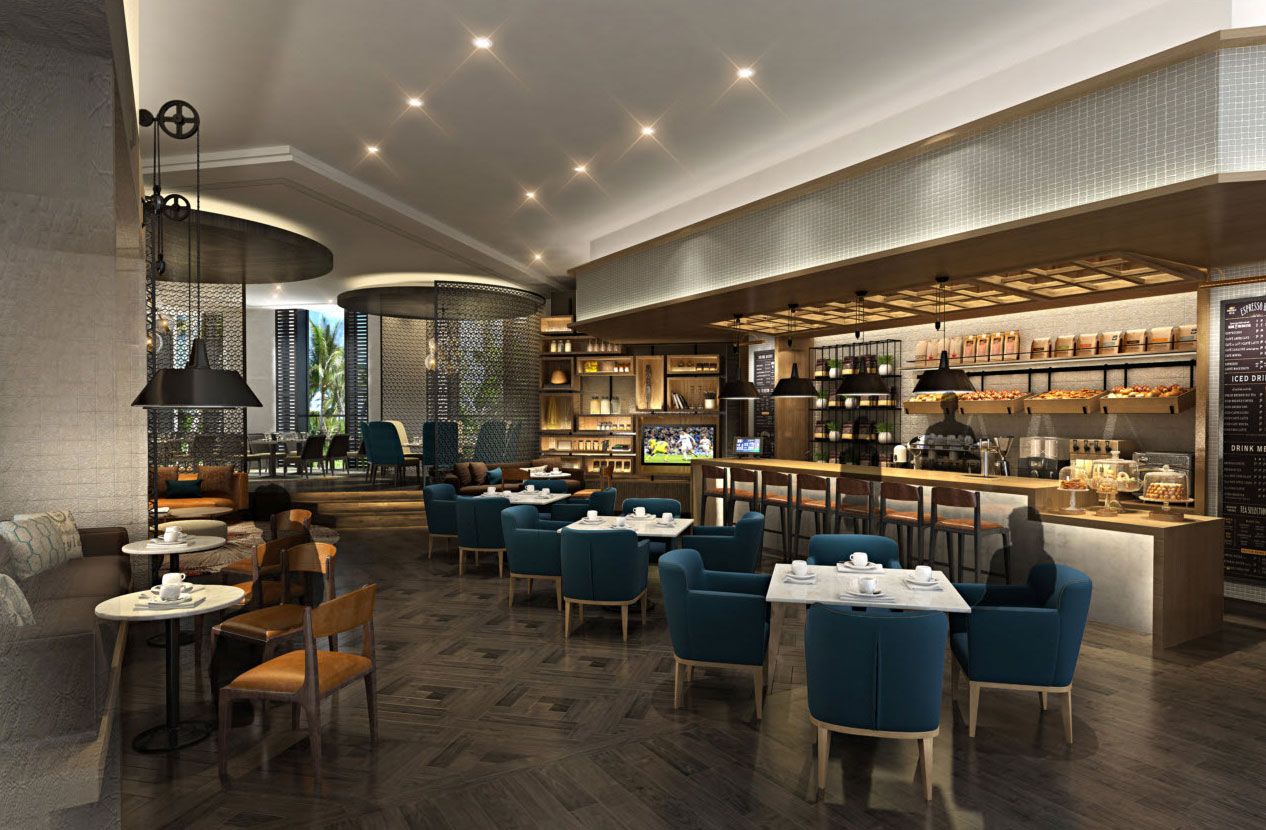 Photos Credit: Hilton Hotels & Resorts
Brazil takes its coffee seriously. As the world's number one coffee exporter, producing more than 43 million 60 kilograms bags of beans a year, Brazilians fervently believe that you can't make the perfect cup of Joe without a perfect setting. Recently, the cosmopolitan Hilton São Paulo Morumbi underwent a $2 million renovation to recreate its Caffè Cino coffee shop, build its new Armazem Morumbi restaurant, and give a minimalist update to its soaring atrium lobby. Now, the aroma of fresh-brewed Caffe Americano wafts up the central lobby to guestroom hallways, making a perfect wake-up call.
Culinary options at both spots focus on healthy dining with locally-sourced organic ingredients. Caffè Cino, the hotel's traditional open-all-day coffee shop, has been remodeled and its menu renewed to offer light meals, natural juices, and grab-and-go goodies. But the specialty of the house is coffee, including a special blend developed by Suplicy, one of Brazil's most passionate coffee roasters.
Armazem Morumbi offers a new seated dining space for breakfast, brunch and lunch. It features seasonal, locally-sourced ingredients, including fresh fruits, house-made jams, and traditional pão de queijo. Located in one of São Paulo's main business districts, the 28-floor Hilton São Paulo Morumbi forms part of the CENU business complex featuring direct access to a heliport and designer-labels shopping mall.