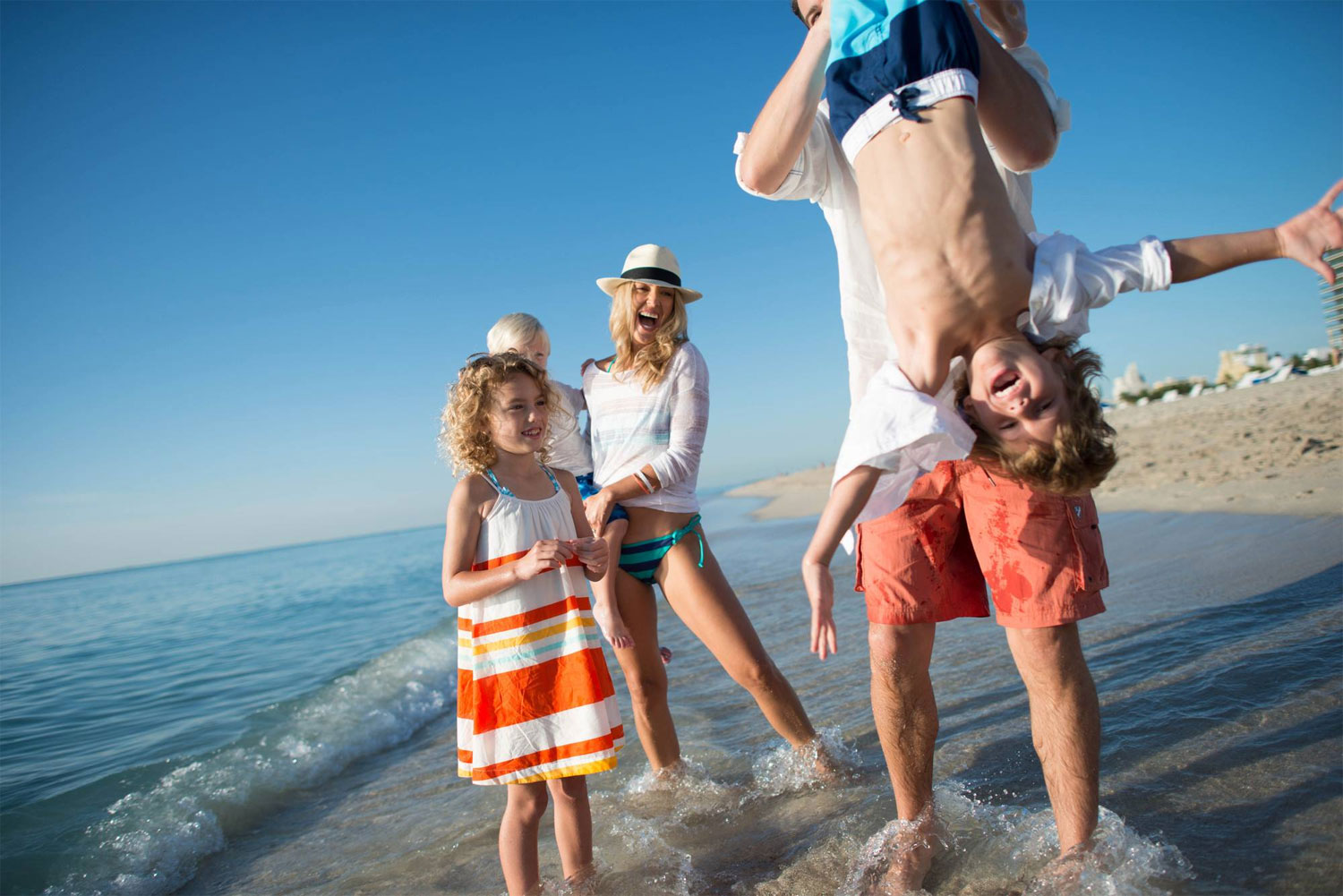 Photo Credit: Loews Santa Monica Beach
More often than not, the notion of a family reunion trip is more appealing than the reality of it. Finding a place that appeals to everyone, is relatively easy to get to, and a destination that offers something for everyone in the group from toddlers to grandparents? It can be tiresome to plan. Throw in being able to enjoy that in a luxurious and sophisticated ambience only adds to the challenge. Thankfully, we did the hard work for you. Here are six properties that offer a high-end respite from the daily grind and plenty of opportunities to reconnect with family members, no matter their age.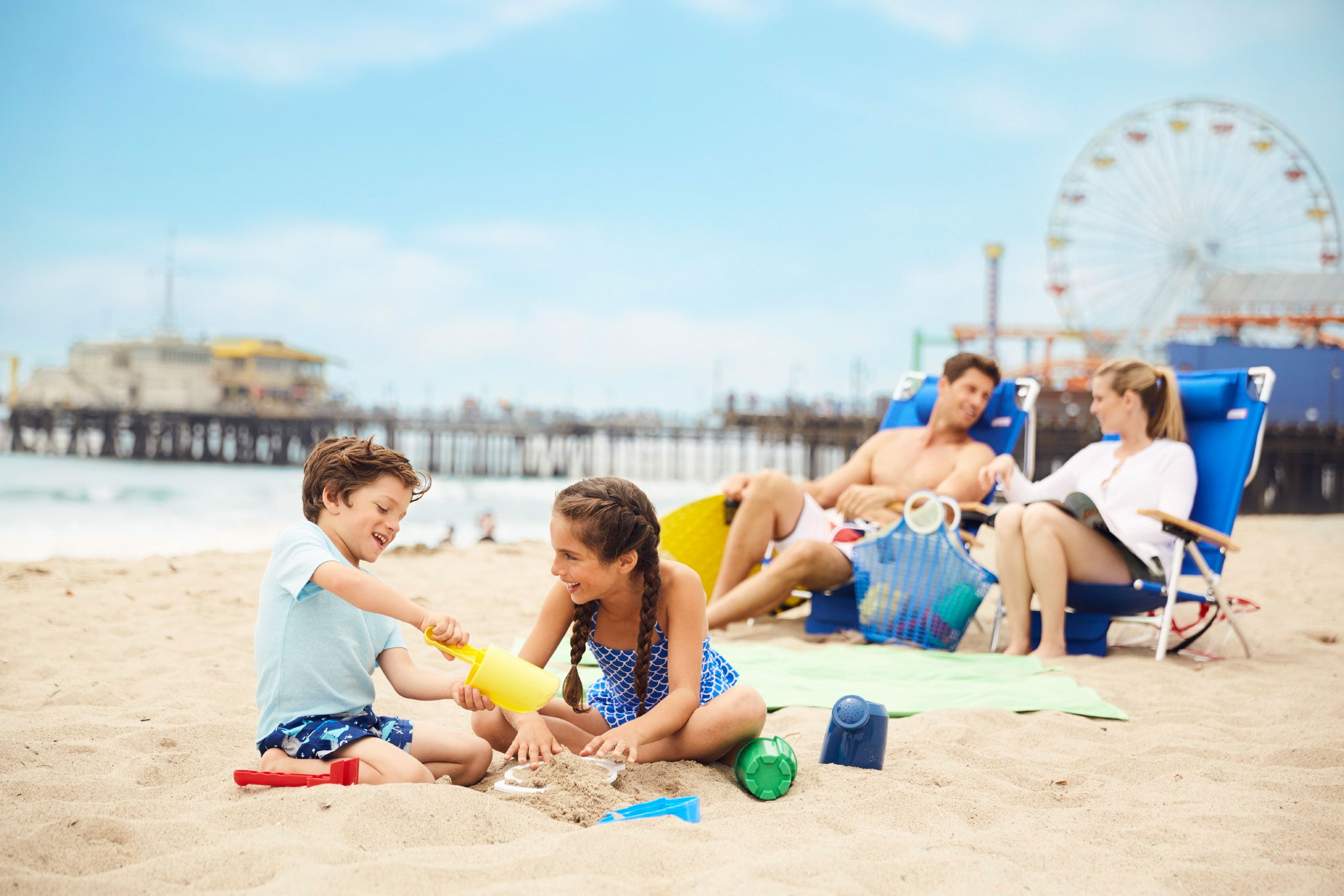 Photo Credit: Loews Santa Monica Beach Hotel
The Beach Getaway
The popular beach-facing Loews Santa Monica Beach Hotel recently began offering the services of a Family Concierge, whose primary role it is to arrange experiences for premium guests of all ages. Beyond that, the property piles on the fun from the moment a guest steps into their lobby, giving young ones popcorn and cotton candy as a welcome treat. When heading to the beach, which is just steps away, kids are treated to a Beach in a Box amenity filled with sand toys. For older family members (through the end of September), enjoy a visit to the Malibu tasting room of the Rosenthal winery in the comfort of a chauffeur-driven car. Back on the property, evenings feature complimentary Champagne by the pool before meeting up with the extended family at the poolside Beach Barn ice cream shop.
Thirty-five of the rooms and suites now also have their own fire pits, which are perfect for family gatherings. And, to help with organizing a day trip or various activities, Loews can send a personal guide with you on trips to the La Brea Tar Pits and National History Museum. Or, for a more entertaining afternoon, they can help get the fam access to popular filmed-in-front-of-a-live-audience shows.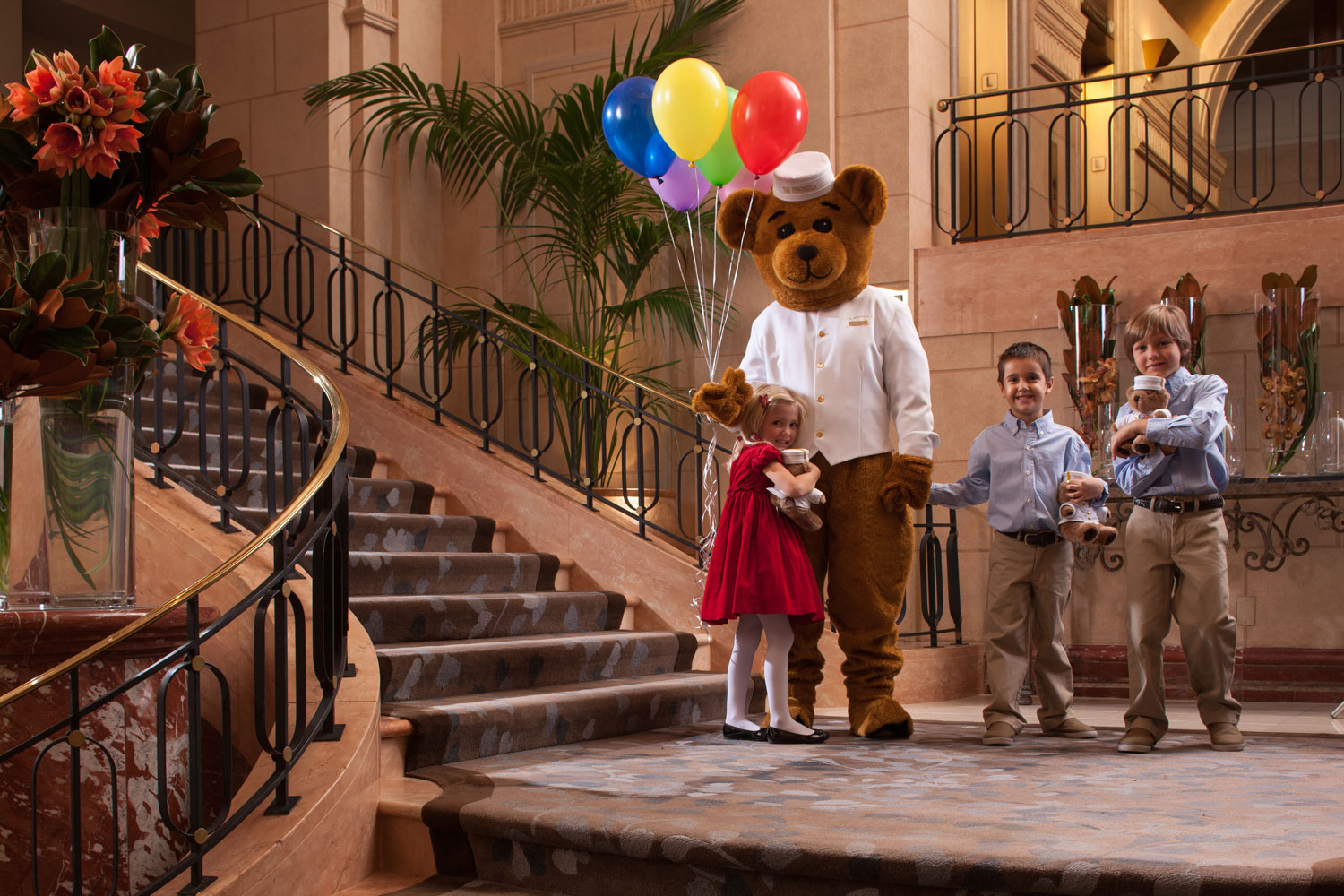 Photo Credit: The Peninsula New York
The City Stay
The Peninsula brand is known for its legacy of hosting presidents and royals. But with some of the best hospitality training in the business, kids are made to feel just as welcome. The Camp Peninsula program at their prestigious Fifth Avenue property in New York includes such delights as a welcome batch of s'mores and a personalized card. Walk inside the family suite, and there is a Camp Peninsula Tent pitched for the kids to sleep in if they choose, plus their own miniature robe and slippers. While the family frolics in the pool, kids under the age of 10 are fed classics like PB&J sandwiches, brownies and cupcakes, gratis. The Peninsula group has also formed an allegiance with the high-end baby brand from Norway, Stokke, in order to offer guests all those cumbersome bits and pieces needed on a family vacation. Cribs, highchairs, bouncers, bathtubs, all are available for families with infants and very small children.
When it comes to the adults, the Private Spa Suite is a great way to unwind with a Vedic Aromatherapy. Or, book a table for afternoon tea at the Gotham Lounge, featuring delectable treats like brie and lingonberry on cranberry walnut bread, which is about as far away from PB&J as you can get.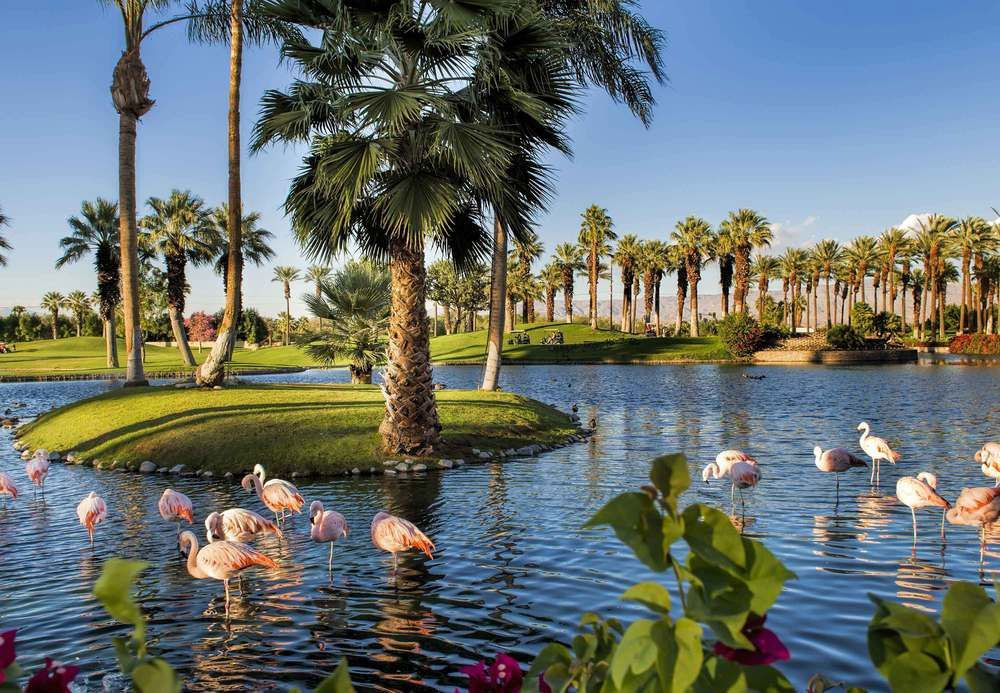 Photo Credit: JW Marriott Desert Springs Resort & Spa
The Desert Retreat
If you're a family of a sun lovers, head to JW Marriott Desert Springs Resort & Spa in California. But be sure to go during the off-season for music festivals (spring time). Enjoy the tranquility of this 450-acre spread in the middle of the Coachella Valley where there is tons to do for everyone in the family. The property offers cool educational activities such as opportunities to learn about the parrots and pink flamingos that populate the grounds. If your tween rolls her eyes at that, take her for a gondola ride through one of the Venice-modelled waterways or arrange a family tee-off on the miniature golf course (kids play free every afternoon). There are also no less than five pools, plus private tennis coaching, and lawn games. If mom's gone missing, you can most likely find her at the spa's lavender and eucalyptus steam room.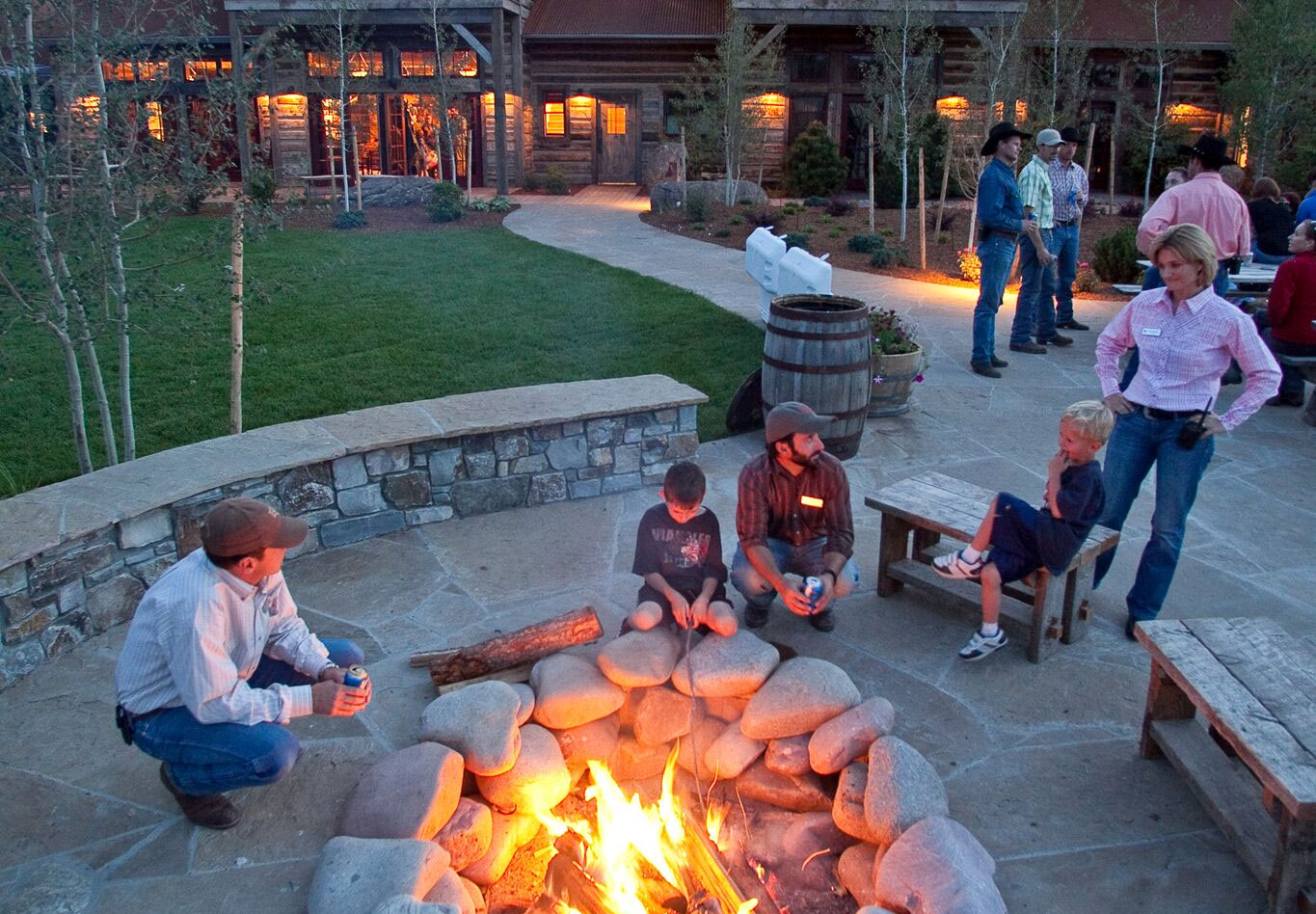 Photo Credit: Ranch at Rock Creek
The Wilderness Escape
Living in a barn has a whole new meaning at the uber-luxurious Ranch at Rock Creek, a 6,600-acre property in the middle of breathtakingly-beautiful Philipsburg, Montana. Here, teens can go fly fishing, grown-ups can clay-shoot and the littlest ones can work on their bowling game. In the winter, mount a horse-drawn sleigh for a ride through a snowy landscape and stay in a log cabin or actual barn. The Bear House has five bedrooms while children can choose to sleep in the bunk beds made from the original horse stables. Before you get there, ask the concierge service to arrange a ropes course for the whole family, or an adventurous geocaching scavenger hunt.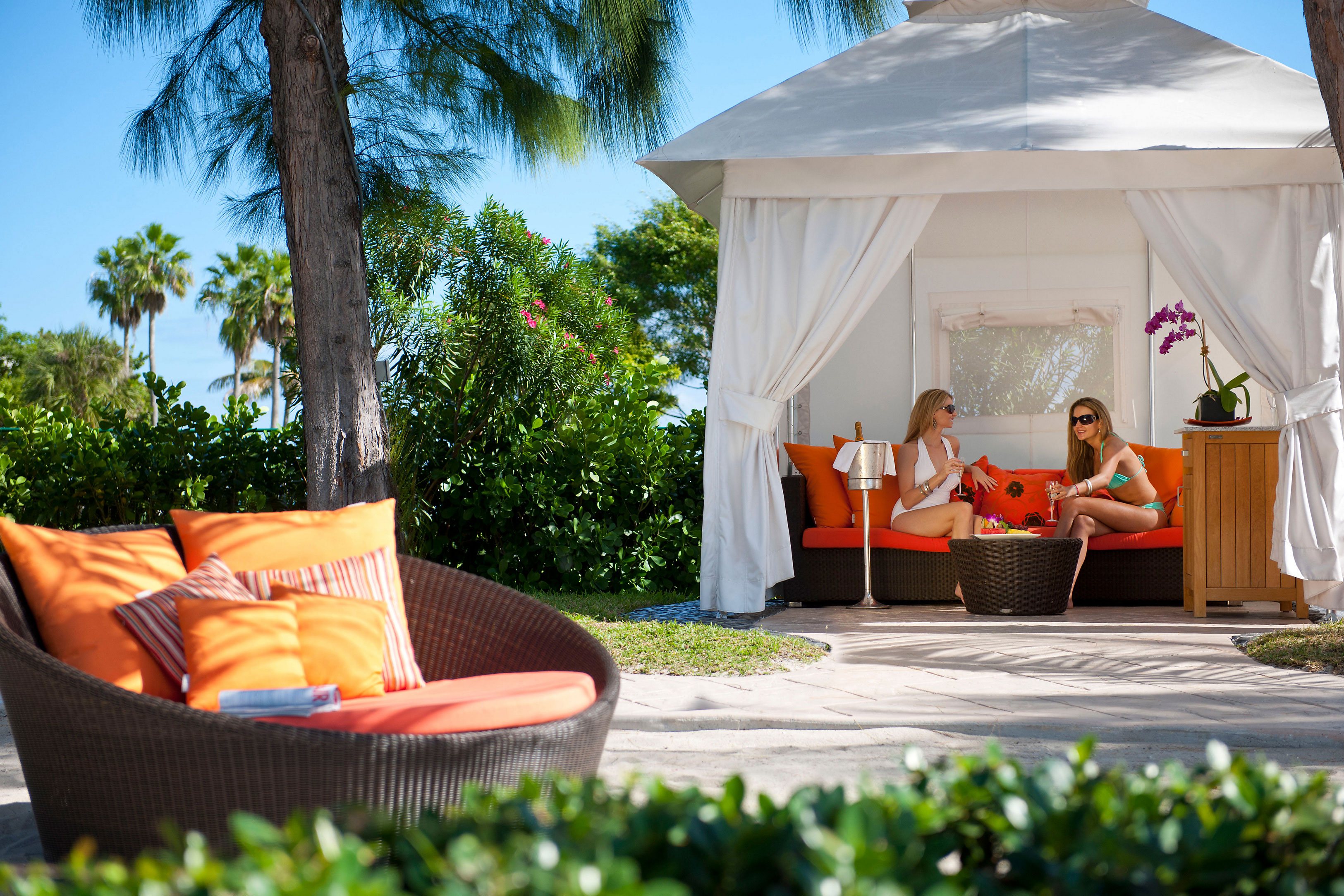 Photo Credit: The Mandarin Oriental
The Tropical Haven
One of the best perks of The Mandarin Oriental in Miami is that it includes its own private beach. There's nothing like dealing with the masses on the beach while trying to enjoy time with the family. The beach offers 20,000 square feet of white sand on Biscayne Bay. Be sure to book a luxury VIP cabana with butler service for the family. Among their perks for children, kids under 11 can order complimentary items for the children's menu at the La Mar restaurant or Oasis Pool Café. When traveling with younger children, the hotel will lay out basics like Diaper Genies and cribs. Manicures, belly dancing classes and all-ages salsa dancing sessions are also fun ways to get the family together for an afternoon.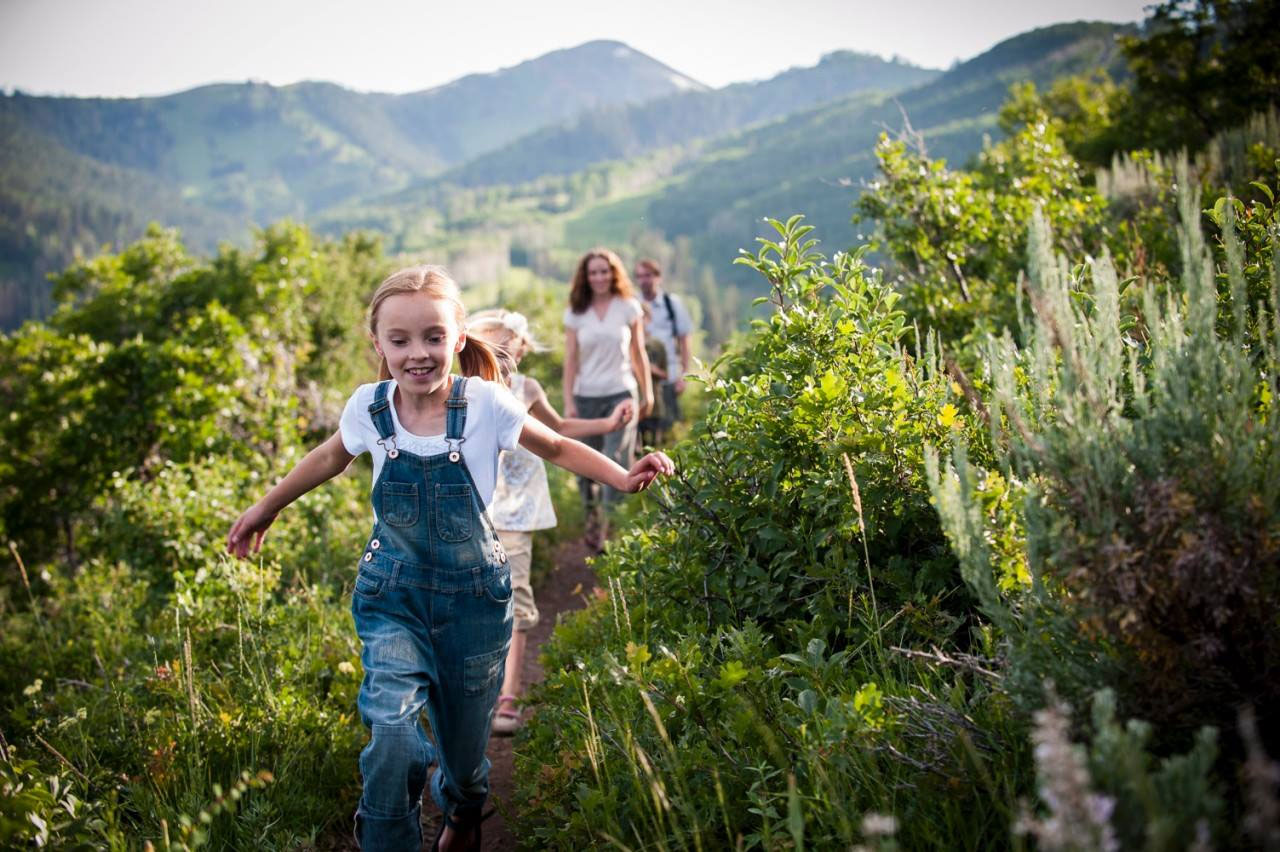 Photo Credit: Hyatt Centric Park City
High-Altitude
Nestled in the mountains a 40-minute drive from Salt Lake City is the Hyatt Centric Park City, a scenic property directed towards ski buffs in the winter. In the summer, the hotel's in-house activities company, Wasatch Adventure Guides, can help plan all manner of age-appropriate activities from mountain biking to rafting, fly-fishing and leisurely hikes. Close by is Jupiter Bowl, Park City's newest entertainment offering where everyone can enjoy billiards, arcade games, watching sports on a big-screen TV and bowling. If that's all too much excitement, the cozy lobby has a reading library open to all guests.