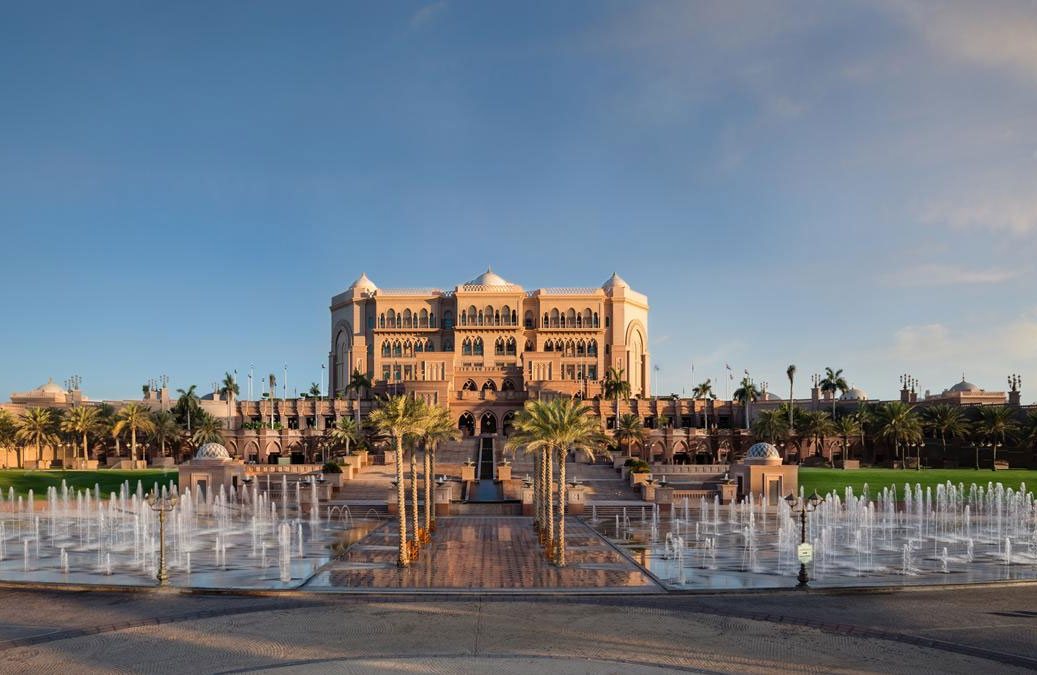 Photos Credit: The Emirates Palace
The Emirates Palace is among the most expensive hotels in the world with a price tag of over $4.25 billion. Opened in 2005, it took 20,000 artisans three years to complete the project which is owned by the Abu Dhabi government (Royal Family) and managed by the Kempinski hotel chain. It was destined to become one of the world's best hotels. Paris has the Ritz, New York has the Plaza and the Middle East has the Emirates Palace.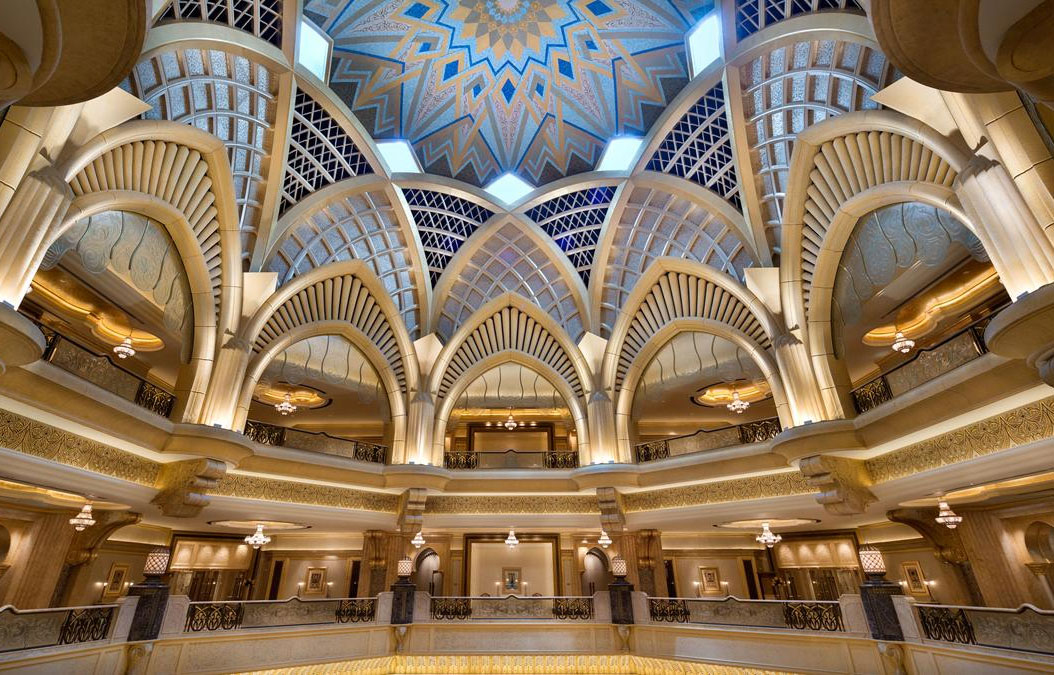 On the outside, the hotel's façade has a distinctly-Islamic design of geometric patterns and arches, while indoors the décor is replete with gold, reflective of the area's many sand dunes. Above, on the gold-plated ceilings, are dazzling Swarovski chandeliers and Daum glass sculptures. Once past the central atrium you'll hear the live chamber music as a pianist, cellist, or harp player sets the tone for your stay. There are two massive pools, a plethora of restaurants, and a full-sized marina on property, as well as a gold ATM which dispenses real gold ingots at market price.
The hotel has just under 400 rooms on eight floors and fronts a private, mile-long beach with imported white sand. Among the room choices, The Royal Khaleej suite boasts deep gold and light earth tones, ornate chandeliers, elaborate crown molding, 18-foot ceilings, silk brocade sofas, and a dining table with seating for six. Through frosted-glass doors is the bedroom with a sultan-sized bed, luxurious linens and a chaise lounge. Beyond this area is the dramatic bathroom in white marble. Its centerpiece is the Romanesque Jacuzzi bath elevated by steps above the floor. Accommodations also come with butler service, ensuring that all of your needs are met no matter what time of the day or night. Your butler can take care of unpacking, booking a reservation or even adding something extra to the room for your children.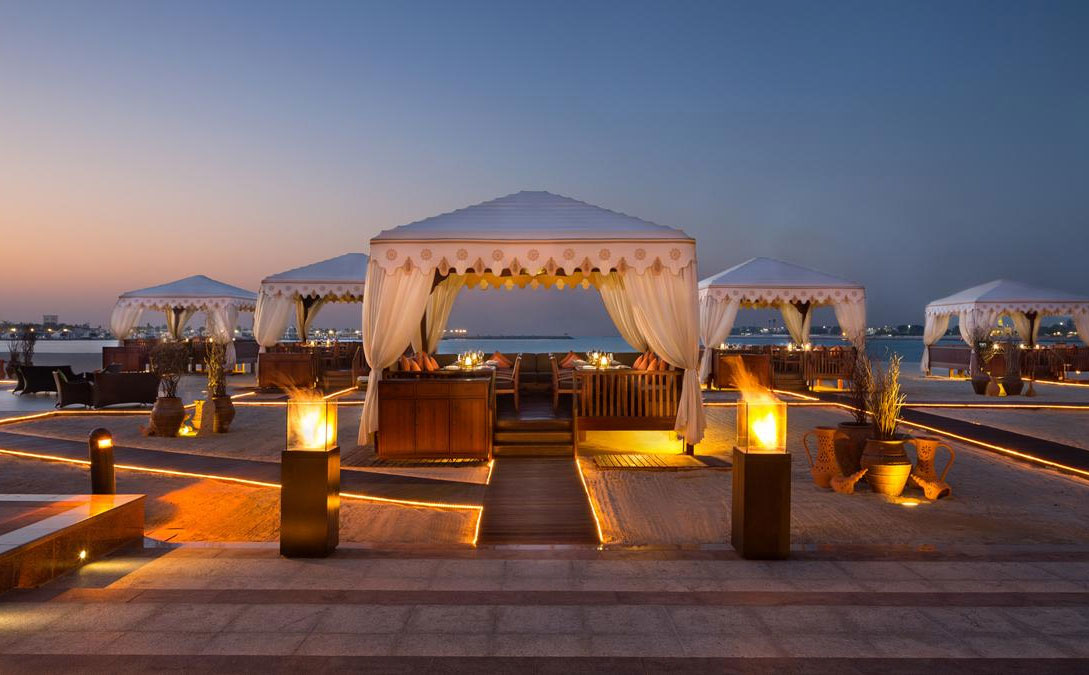 For dining, guests can choose between Lebanese, seafood, Chinese, European and a number of lounges and cafés. The BBQ Al Qasr is an al fresco experience on property where guests walk on the torch-lit sand walkway to the beach to dine in raised gazebos along the shore. The barbeque menu is extensive with top cuts of meats and grilled seafood to choose from. Adjacent to the BBQ AL Qasr is a lounge where travelers can sip on cocktails, mingle with other guests and experience shisha.
A great way to see the grounds is via bike, where you can ride through the sculpture garden, the resort's rugby, cricket and soccer fields and over to the yacht marina. There's also an active Bedouin camp on the property with a family living there, as they lived for the past 1,000 years. They'll even give you a ride on a camel should you wish, it is Abu Dhabi after all.
Rooms begin at $668 a night.