Photo Credit: CHIC Punta Cana
With one portion of this tiny resort town facing the Caribbean and the other jutting into the Atlantic, Punta Cana was destined to become the Dominican Republic's ultimate resort paradise. Forty years ago, this almost non-existent town, known as Punta Borrachon aka "Drunken Point," had basically one hotel and became a local hangout for Dominican designer Oscar de la Renta. Along with singer Julio Iglesias, de la Renta became so enthralled with this tiny city with one hotel that they became investors, along with several others to develop the area.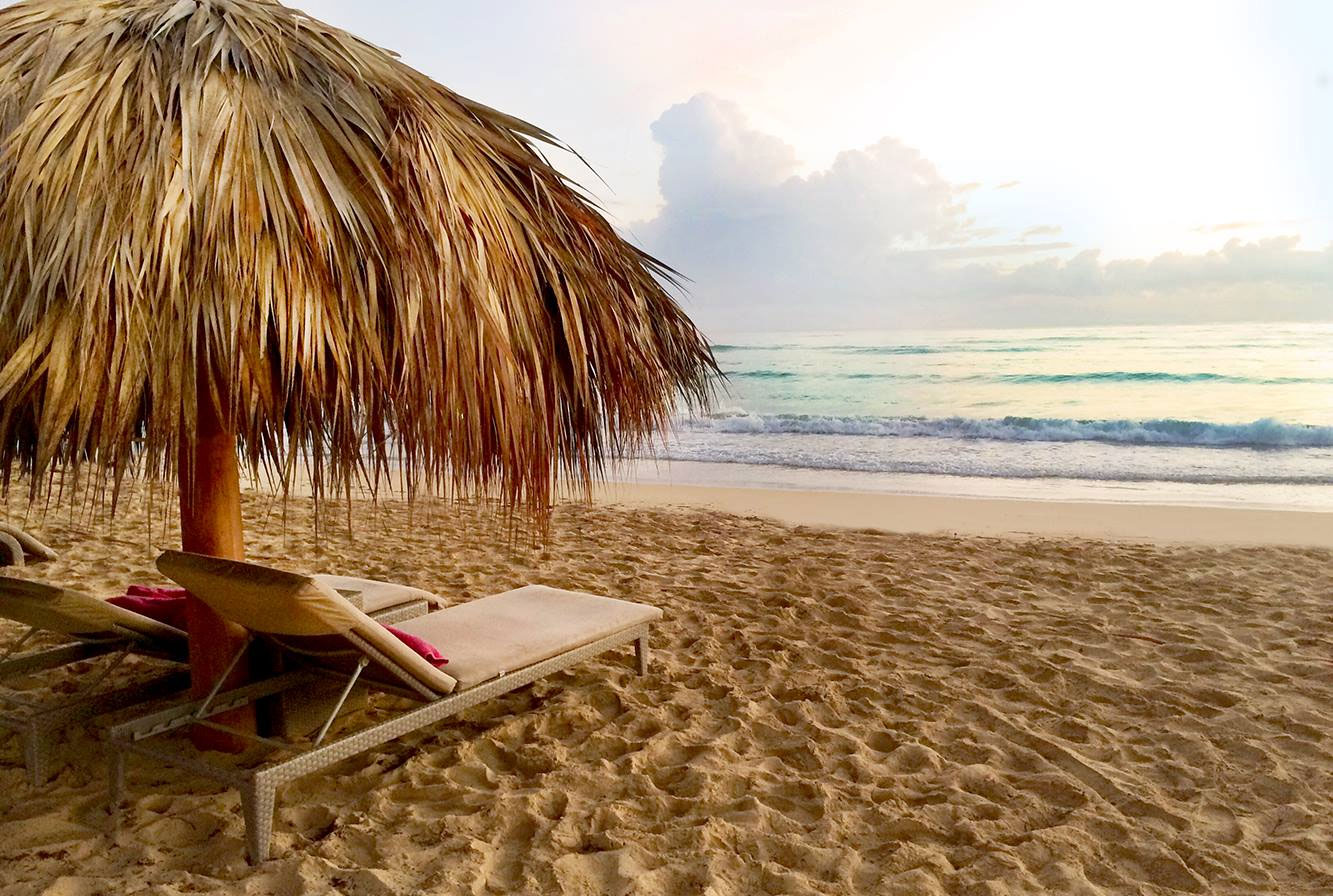 Photo Credit: CHIC Punta Cana
The Punta Cana Club Hotel was the namesake for the future city of Punta Cana and shortly thereafter began to attract the rich and famous, even though there was only a tiny dirt strip for an airport. More importantly, Punta Cana began to attract East Coasters from Miami, DC, and New York looking for a quick holiday escape.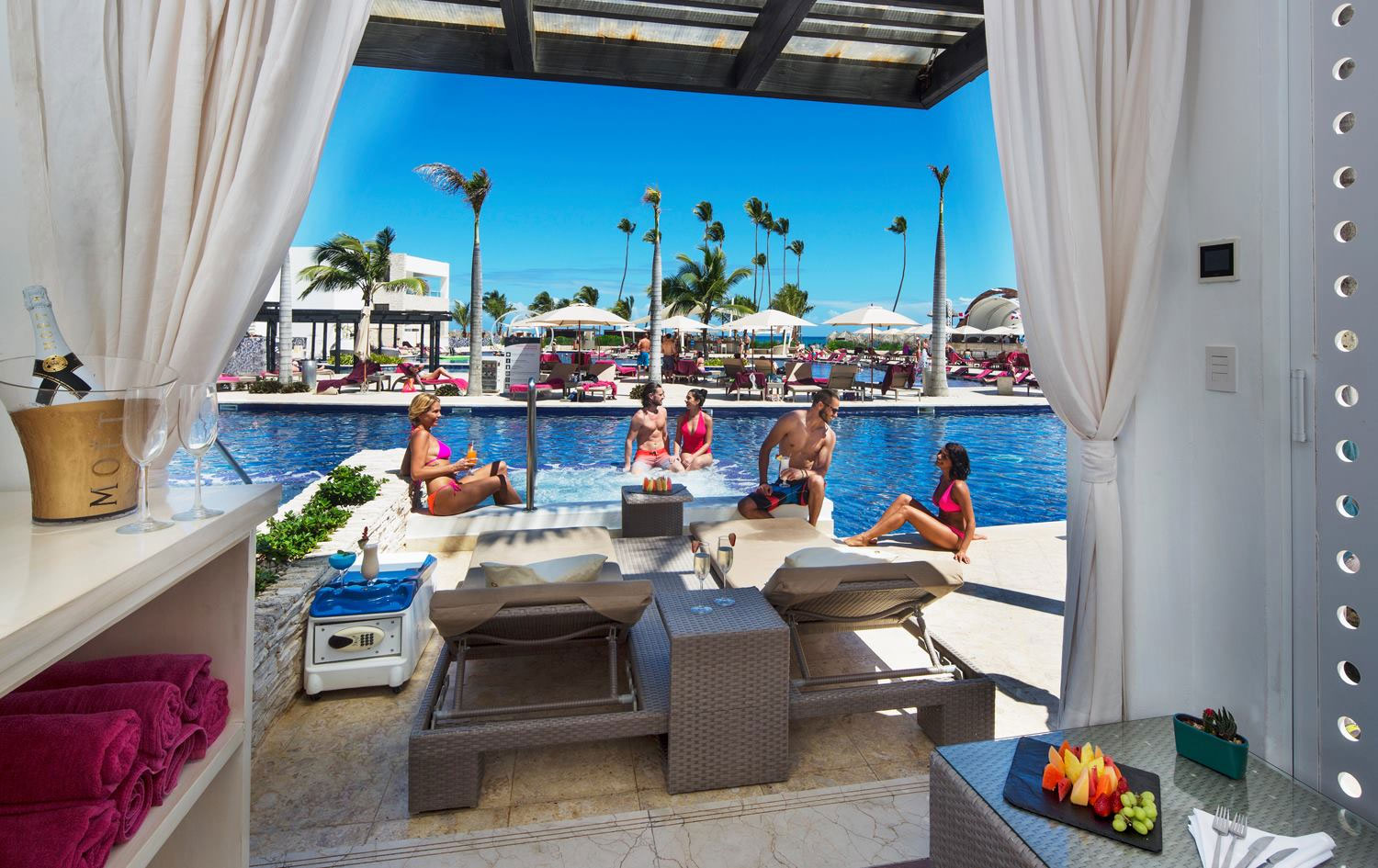 Photo Credit: CHIC Punta Cana
One of the most popular resorts in the region is CHIC Punta Cana. Designed in Miami-modern fashion with hot pink accents everywhere, this adults-only playground is tailor-made for the cool kids. With techno-pop, hip-hop, and a constant rotation of Pitbull collaborations pumping poolside in the mid-afternoon, guests find themselves wiggling to the beat with drinks in hand. Bubbles turn the main pool into a foam party, while DJs have parties at the Mermaid Pool once the sun goes down. The Vegas-style evening atmosphere isn't accidental, as there is gambling on site. The Excite Sports Bar and Lounge doubles as a club in the late hours. Come in for beer and to watch your favorite sport on one of several TVs, but stay for the music and pole dancers.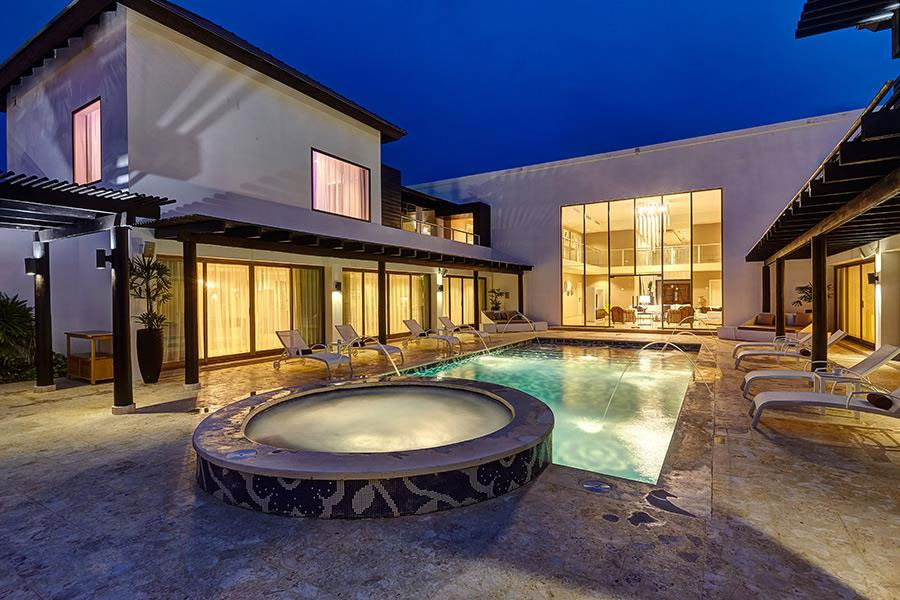 Photo Credit: CHIC Punta Cana
Make no mistake, CHIC Punta Cana is billed as a "party" resort, but the luxury amenities, world-class spa and attentive staff is what makes this a popular wedding destination (yes, for care-free brides and grooms). It's a perfect destination to keep guests entertained, but it's still a grown up atmosphere.
The CHIC Mansion, located on site, is an almost 12,000-square-foot villa that sleeps 12 guests. At approximately $3,000 a night, this could actually be one of the steals of the Caribbean. The mansion décor is a step up from the hotel portion, still modern, but with artwork and furniture that's fit for a J-Lo video. A pool table sits in the game room with a pole (note the recurring theme here), a huge kitchen where a private chef will prepare dinner for guests, a wine room, and each bedroom has a stocked bar and personal fridge. The first guest of the mansion was Vin Diesel, so it has a pedigree as large as its massive pool and Jacuzzi that sit in the house's hidden courtyard.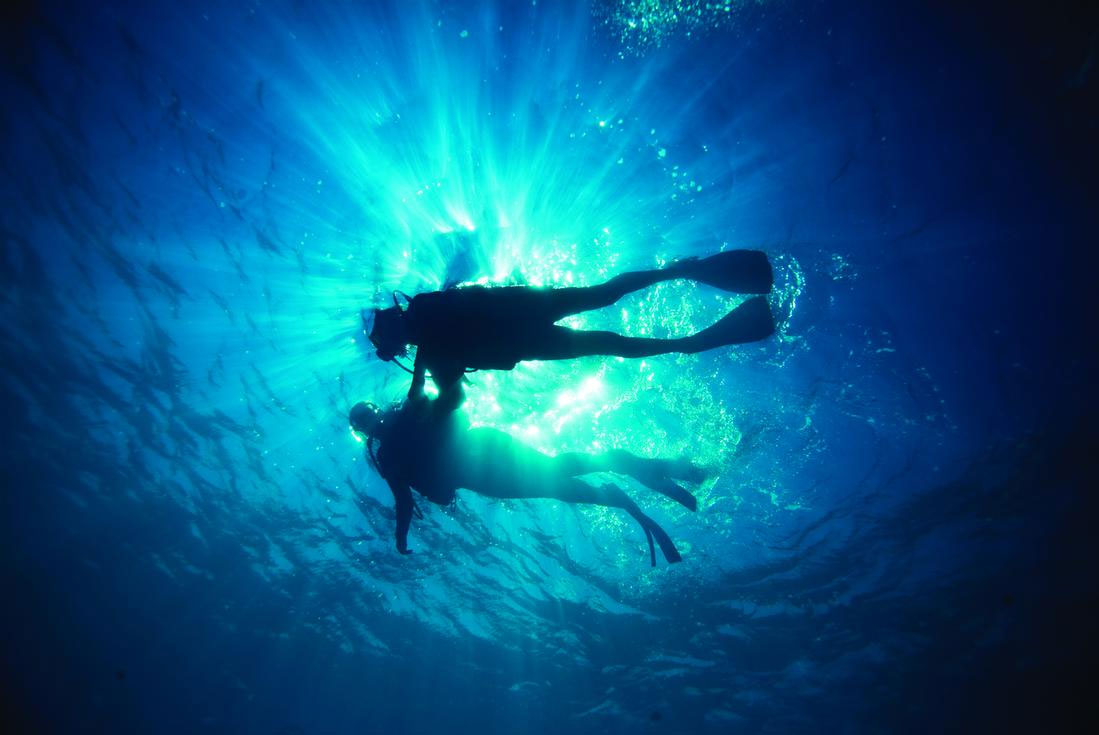 Photo Credit: Island Routes
Not that the resort doesn't have it all, but no traveler wants to stay in a hotel setting for the entirety of their vacay. Getting off-property is essential to good travel-health, so looking into tours and events off-site will give a fuller picture of the area you're actually visiting. Punta Cana is located on the easternmost point of the Dominican Republic, visitors here need to pack loads of sunscreen and prepare for pretty intense heat and humidity. Taking a break from hot sand beaches and checking out some marine life or touring the area breezily by boat could enhance your getaway.
Island Routes, a Caribbean-based tour company has some fun excursions based in the D.R., including zip-lining, deep sea fishing and cultural and food tours. The snorkeling and diving tour of Catalina Island is a fan fave. Island Routes begins your day trip by picking you up at the property and transporting you to the city harbor. You'll spend the morning and afternoon on (and in) the water while enjoying grilled lobster, Dominican rice and beans, plus everyone's favorite—rum inside a coconut.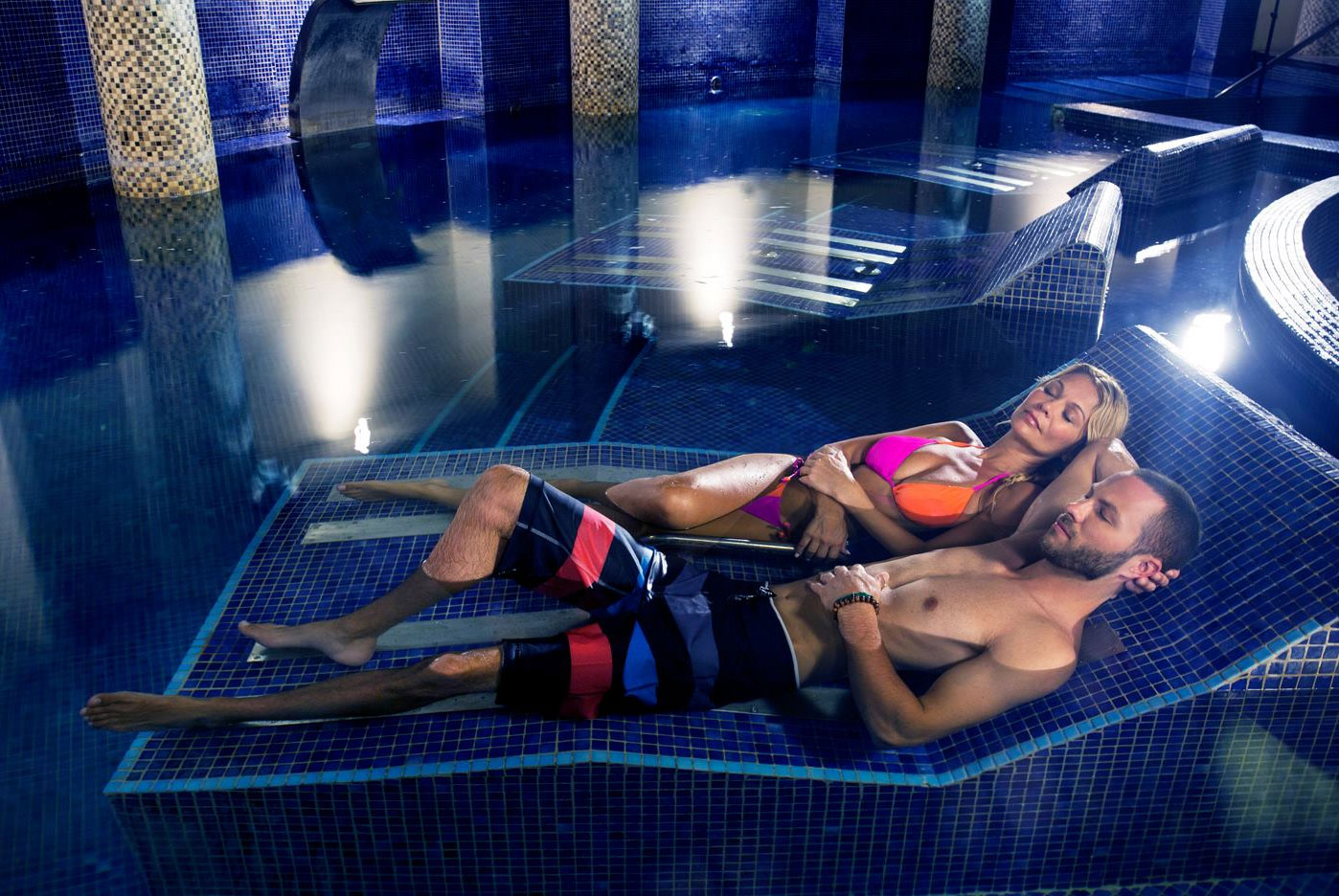 Photo Credit: CHIC Punta Cana
Back at the hotel, after a night of partying, the property has a unique amenity for those needing a refresh: the Detox Oxygen Bar. Perfectly placed near the coffee shop, the oxygen bar features "flavored" oxygen to prevent or aid in hangovers and headaches. The idea is to inhale aromatic oxygen, scented with peppermint, orange, eucalyptus and lavender. The Detox bar also offers healthy juices to coincide with treatments, no need to start your mornings still feeling the night before.
Photo Credit: CHIC Punta Cana
Unlike many spas, the property has an entire section devoted to hydrotherapy. Outside of your massage, scrub, or facial, it's important for every guest to experience the hydrotherapy pools. From the icy cold pool (used as therapy by athletes with injuries and chronic muscle issues) to Jacuzzi pools, you'll want to pack up this entire facility in your suitcase to take home and share with everyone you know.