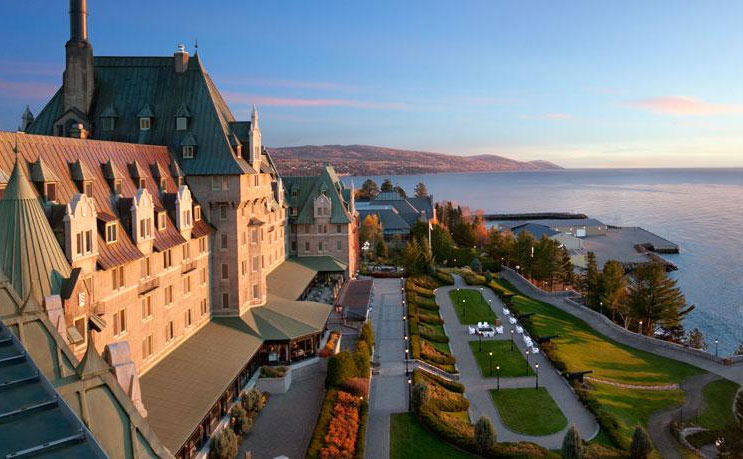 Photos Credit: Fairmont Le Manoir Richelieu
The Fairmont Le Manoir Richelieu, a massive Norman-style, 405-room hotel overlooking the St. Lawrence River is overwhelming when you first approach it. The three-hour drive east of Quebec City over a forested mountain road dotted with small villages does not prepare you for the massive French castle-esque property standing above the water.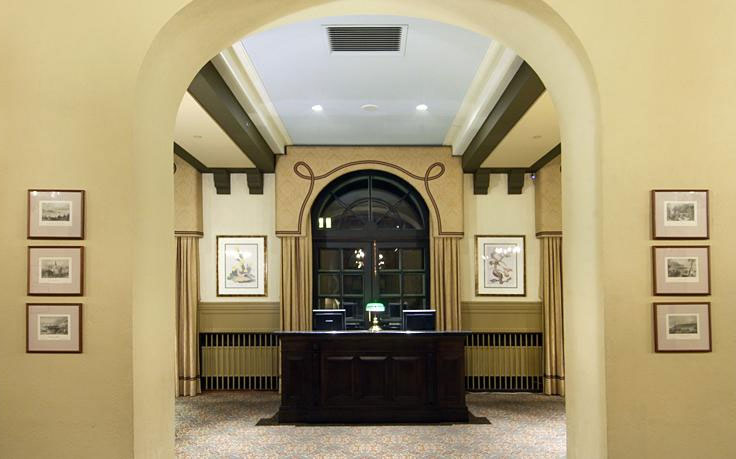 More than 100 years old, the hotel attracts the well-heeled and has played host to many notable guests such as the Duke of Kent, the King of Siam and actress Mary Pickford over the years. The Richelieu, named after the 17th-century French clergyman, bishop, foreign secretary and chief minister to King Louis XIII, began as a summer place. Charlevoix is known for its fishing, golf and swimming. In fact, U.S. President William Howard Taft discovered the city's summer pleasures on a visit in 1895 and enjoyed it so much that for the next 40 years, he spent every summer there.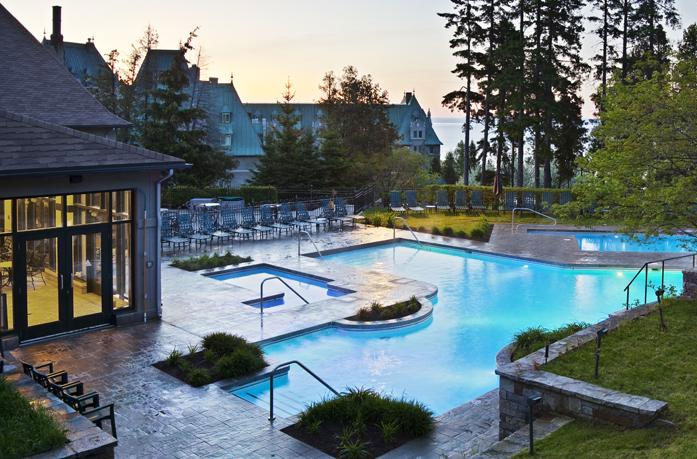 Renovated constantly, last spring all guestrooms were refreshed while still keeping many of their original elements. Stained oak wall paneling, historical paintings, period engravings, antiques, French mirrors, and wrought iron décor reflect its rich European-based history.
A major new addition to the hotel is a spa complete with "neuro" chairs offering sound, color and massage therapy to clients, and two heated outdoor, saltwater swimming pools. Among its other amenities are a children's room with plenty of toys, games and pint-sized vehicles; a convention center and ballroom; and three restaurants. The chateau-like Charlevoix casino across the driveway from the hotel is connected by a tunnel, allowing for guests to go back and forth without braving the cold in the winter. The casino, named 5th best in the world by Pastimers, also includes a new concept called Volcan featuring 28 slot machines and 14 new games.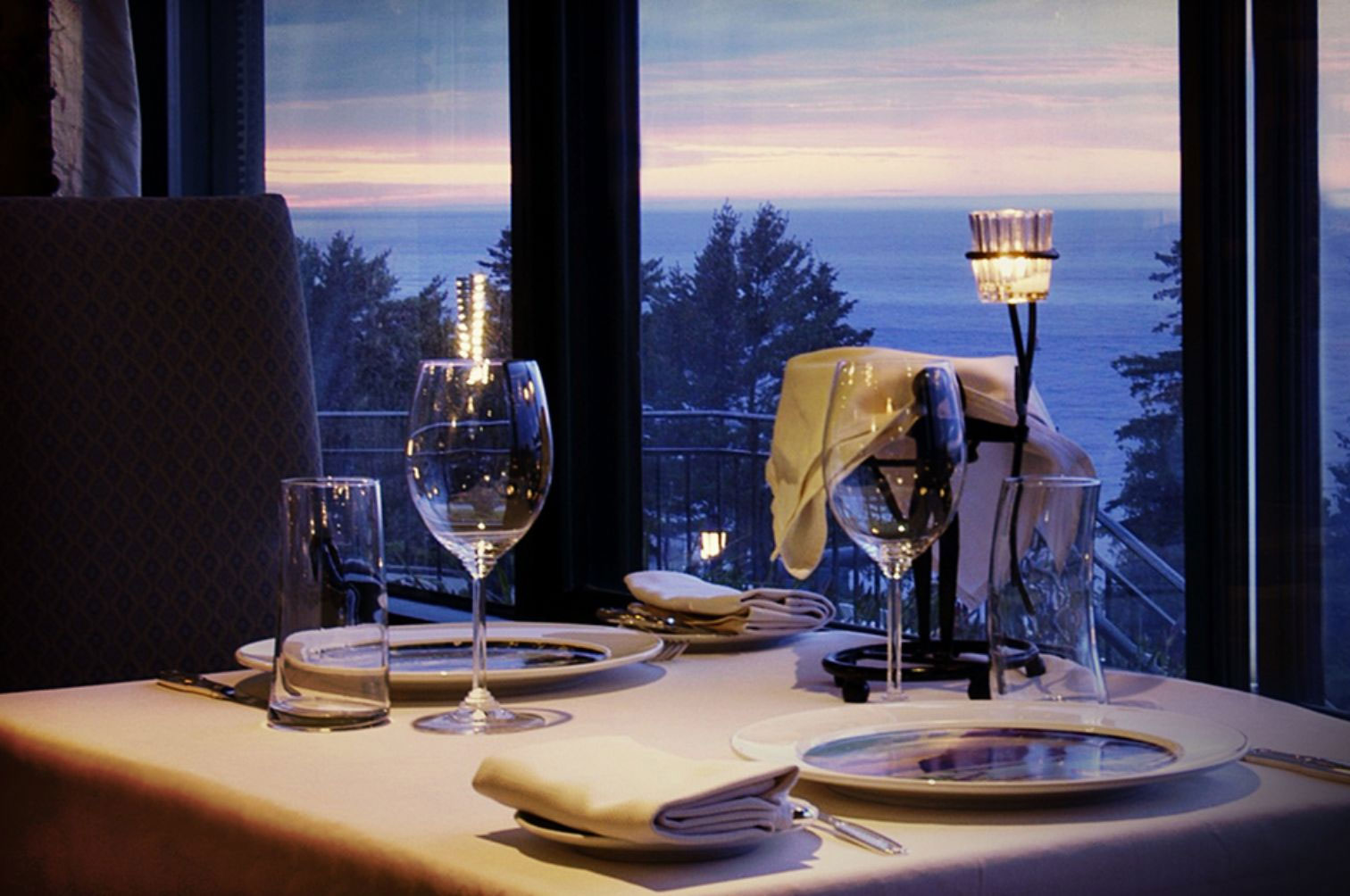 The formal Charlevoix is under the direction of executive chef Patrick Turcot, known for his talents at Fairmont Chateau Lake Louise and Frontenac Scottsdale, among others. Diners can expect items such as trout tartar with apples, watermelon caramel, pine nuts and avocado; or foie gras seared with fig compote, pickled butternut squash and veal glaze arugula. The chef, whose restaurant won Wine Spectator's Award of Excellence 2016, is so intent on using the produce of the neighboring farmers that his "chef's garden" contains only flowers.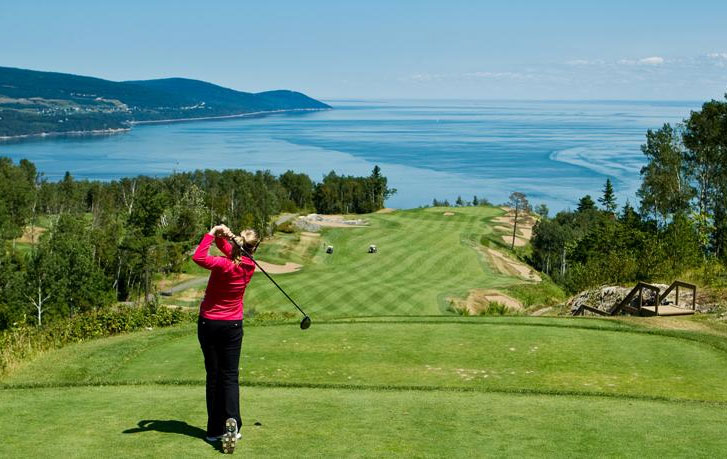 Since the region is known for being one of the best snow destinations in Eastern Canada, guests can indulge in winter sports such as bobsledding, curling, skiing, dog sledding, skating and even luge. The antique bobsled, which used to deliver guests directly to the front door from the mountain, is now on display inside the hotel.
As for that golf course, when you arrive at Le Manoir Richelieu ready to play, you'll see the golf carts right next to the front door, ready to take you to the first tee, but there is no golf course. The cart manager will put you and your clubs on a cart and send you on a 10-minute winding picturesque path through the woods to the clubhouse and the course. The architect Herbert Strong once said of the course that it "is [in] the most impressive setting for a links of which I have knowledge … no designer could have more varied or lavish material to work with."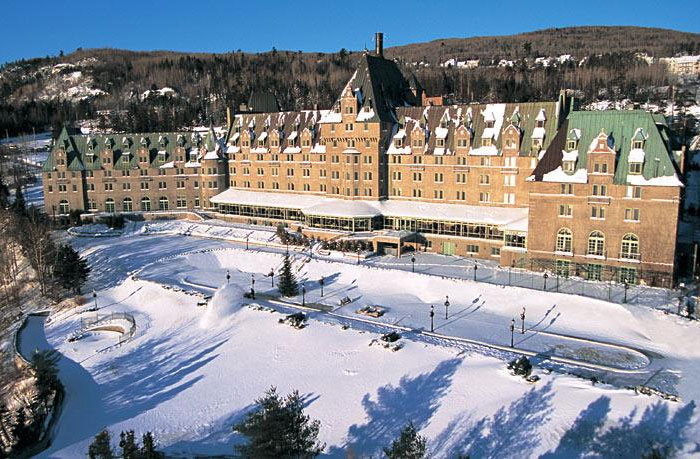 It is considered one of the most beautiful in the world. It's an awesome panorama of hills overlooking the St. Lawrence, and most of the tees put you at the top of some of them, so that when you drive your ball, it soars out above the water and seems to go further than you've ever hit in your life.
When you get back to the hotel to get ready for dinner, you'll note a nice personal touch in your bathroom: all your bath amenities are imprinted with your name on them. A small detail that leaves a memorable impression.